Planning a trip to Antarctica is a big adventure in itself. One of the most remote landmasses on earth, Antarctica is a costly place to visit. It is more than worth it though thanks to its incredible scenery and wildlife.
Because an Antarctic trip is so special, it is important to ask the right questions prior to booking so you get the best experience possible.
Here are the 10 things to know before you travel to Antarctica.
1. Talk to a Polar expert, not just a travel agent
With so many travel agents out there, it is easy to fall into the trap of speaking to your nearest agent about your Antarctic plans.
We do not recommend this. Instead, the best option is to seek out a Polar specialist agent when booking your Antarctica cruise. Polar specialists are not as common as standard travel agents, but it is well worth the time to find a good one.
The main benefit of talking to a Polar specialist is that they have actually been to Antarctica. Polar specialists can literally tell you about each ship option, what it feels like to stand on elephant island or kayak next to a humpback whale.
Insider knowledge is hugely important in terms of getting the right trip for you and your family. With numerous ships and itineraries on offer, it is hugely important to book with an expert who knows the region in detail.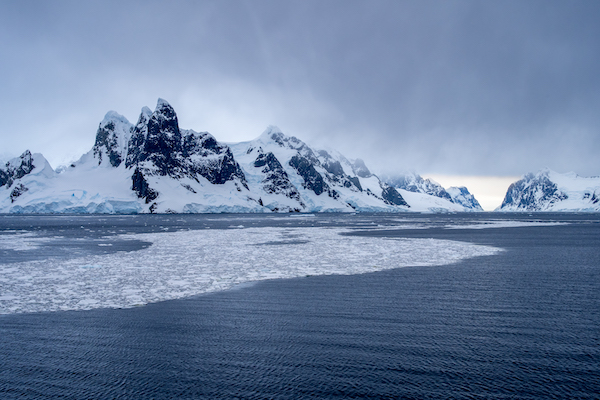 2. What month you decide to travel is very important
The Antarctic cruise season runs from early November until late March each year. Each month offers something different. Therefore, deciding when you travel has a big impact on what you'll see.
For example, early in the season is a great time to see icebergs, sea ice and snow-laden landscapes. High summer is great for wildlife watching and warmer weather, and late season is amazing for whale watching.
There is no right or wrong time to travel and it really depends on what you wish to see. It is also important to remember that early season and late season cruises will be slightly cheaper than the high summer options around December and January.
For more information, please see our page on the best time to visit Antarctica.
3. Budget for more than just the cruise itself
A common mistake among visitors to Antarctica is to assume the cost of the cruise will be the only cost of the trip.
Firstly, Antarctica cruises generally depart from Ushuaia on the southern tip of South America. Flights are rarely cheap to Ushuaia and you'll need to budget for this accordingly.
You will also need to budget for one or two nights at a hotel either side of your cruise. You may even want to explore Patagonia which will be another cost entirely.
Although most things onboard your ship will be included in the price, alcohol generally is not. You may also want to budget for things like cold-weather clothing and optional activities such as kayaking or camping.
For more information, please see our page on Antarctica cruise costs.
Get a Cruise Quote!
Antarctica Guide do not sell tours, we simply provide impartial advice. If you would like an exact quote with our recommended specialist click Get a Quote.
4. Choose the right itinerary to suit you
There are countless itineraries on offer for Antarctic visitors. It can sometimes be a little daunting deciding on the right itinerary and this is where a Polar specialist can be indispensable.
Although all Antarctic itineraries are amazing, we always recommend visiting South Georgia if your budget and schedule allow. This is where you'll witness beaches covered in millions of king penguins and elephant seals.
The longer your itinerary, the more chance you have of seeing wildlife and experiencing unforgettable encounters. The longer the itinerary is, the higher the cost will be, which is a big factor for many people.
Please see our Antarctica cruise page for more information on itineraries.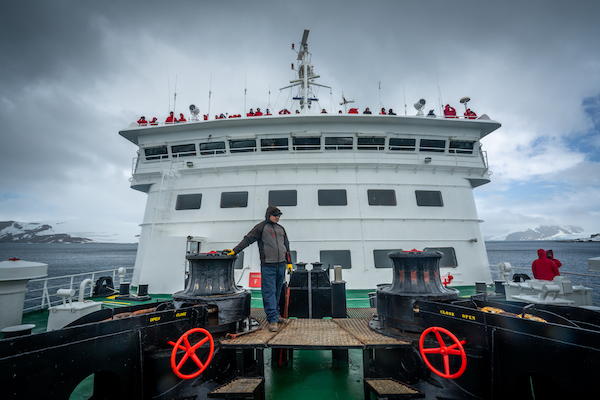 5. Choose the right ship to suit you
There are over 40 ships that visit Antarctica each year. Whilst this gives visitors plenty of choice, it can also be difficult deciding which ship will work best for you.
There are three types of Polar vessels; Research, Expedition, and Luxury.
Research vessels are cheap and cheerful, but also give passengers a real sense of adventure thanks to their no-frills approach.
Expedition ships are generally built for Polar tourism and offer guests amazing ships for wildlife watching and Antarctic exploring. They're not luxurious and keep that functional feel.
Luxury ships provide passengers with a level of comfort way above other ships. Keep in mind though that the larger the ship, the less locations it will be able to visit or navigate.
For more information, please see a list of current Polar vessels.
6. Make sure to book well in advance
There are only a certain number of ships that sail to Antarctica each year. This means that booking early is essential, especially if you want any choice on ship type, cabin, or itinerary.
Most people book at least one year in advance. This will allow you to get the most options out of your adventure.
You can still book late, but your options will be very limited in terms choosing cabin types and dates.
Some people just turn up in Ushuaia without booking ahead and hope to get on a last minute cruise. Although this sometimes may be a cheaper option, you will have no choice as to what ship or itinerary you will be sailing on.
Please see our page on how to book an Antarctic cruise.
Get a Cruise Quote!
Antarctica Guide do not sell tours, we simply provide impartial advice. If you would like an exact quote with our recommended specialist click Get a Quote.
7. Learn about the optional activities on offer
There are plenty of optional activities for people to participate in when taking an Antarctic cruise. Activities range from kayaking and camping, to skiing and scuba diving.
Each activity will be an extra cost (although camping is often free) and you will need to book the activity well in advance. Kayaking spots in particular fill up quickly.
For more niche activities, you will need to find out which operator and itinerary is offering that particular activity as most ships will not offer activities such as scuba diving or skiing.
If you're the active type, then the Antarctic Basecamp itinerary may be a great option as it includes camping, kayaking and snowshoeing in the price.
For more information, please see our page on Antarctic cruise activities.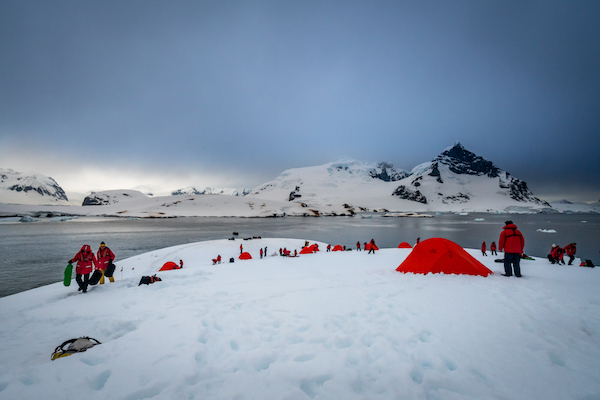 8. Travel insurance should not be an afterthought
Travel insurance is very important when it comes to Antarctic travel. The weather down south can change quickly and dramatically. Cruises can therefore be delayed occasionally and if this ruins your travel plans, you'll want some good travel insurance to cover you.
Ships will also not allow you onboard without proof of adequate travel insurance. Rescue costs are high in Antarctica and you'll need to be covered accordingly.
Make sure when purchasing your travel insurance that it covers you for optional activities like kayaking or scuba diving as most standard policies will not.
For more information, please our page on Antarctica travel insurance.
9. Take into account the Drake Passage
The Drake Passage is an infamous body of water that separates Antarctica and South America. In order to reach Antarctica via ship, all passengers will need to cross the Passage.
Luckily, today's weather warning predictions and navigation gear are so good that ships will know exactly when to cross the Passage. It is not guaranteed to be calm though and people who suffer from severe seasickness may wish to take an express cruise that avoids the Drake Passage by flying over it.
For more information on this, please see our Drake Passage page.
10. Explore Patagonia pre or post cruise
Patagonia is an incredible destination within its own right and home to some of the most incredible hiking trails on the planet including the famous Torres del Paine W Trek.
Almost all Antarctica cruises depart from Ushuaia which is a stone throw from many incredible destinations within Patagonia.
The National Park of Tierra del Fuego is a short drive from the city and a great place to hike and canoe to see amazing wildlife.
It is definitely worth exploring the option of extending your Antarctica trip to take in some of Patagonia's stunning wilderness and wildlife.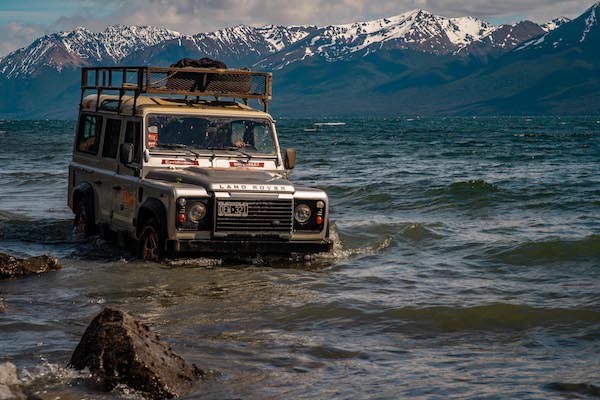 FAQ
If you would like to know anything more about preparing for your Antarctica cruise, then please leave a comment below and we will try to respond within 24 hours.
Thank you and happy travels - Antarctica Guide Team