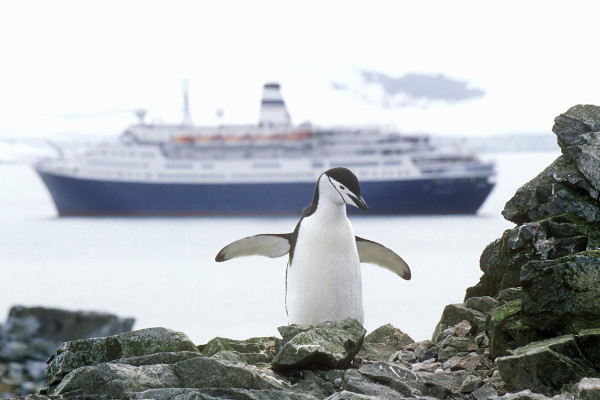 The best way to get to Antarctica is either by ship or plane from the southern tip of South America.
Tourist ships depart all summer from Ushuaia, Argentina, and take roughly 48 hours to reach Antarctica.
The second option is a 2 hour flight from Punta Arenas, Chile, to King George Island where you board a ship.
Being one of the world's driest, coldest and windiest places on earth, getting to Antarctica was, until about 20 years ago, an extremely risky business.
However, thanks to a rise in tourism, getting to Antarctica has never been easier, although it's still no simple matter as the weather waits for no man. Last year over 50,000 people visited Antarctica.
Antarctica is still the toughest landmass on earth to reach. You'll need a permit and you also need to make sure you strictly follow the Antarctic Conservation Act laid down by the Antarctica Treaty. This act works to protect the pristine ecosystem from human harm.
Cruise or Fly?
Taking a ship from Ushuaia is by far the most popular way to visit Antarctica. Flying from Punta Arenas avoids the infamous Drake Passage and is a great option for people with less time. Below we discuss both options.
To enquire about visiting this amazing continent, please use this form.
Get a Cruise Quote, Now!
Antarctica Guide do not sell tours, we simply provide impartial advice. If you would like an exact quote with our recommended specialist click Get a Quote.
How To Get To Antarctica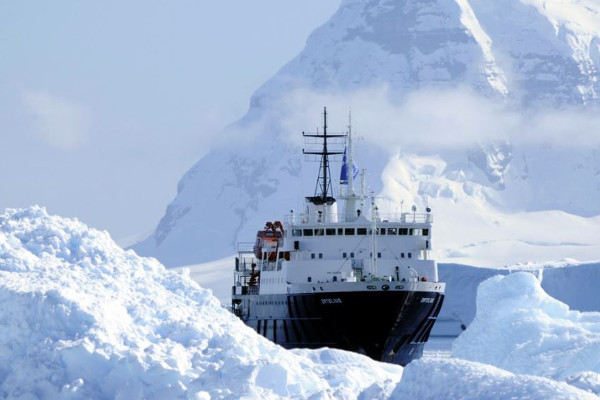 By Ship
Most tourists get to Antarctica by boat, supported by a tour operator. In the 2019/20 season there were roughly 50 expedition ships operating tourist trips to Antarctica.
This is the most economical and environmentally friendly way of seeing the White Continent as it involves zero infrastructure being built on land.
Antarctica cruise operators will usually take car of all the logistics from permits to itinerary and will charge anywhere between $5,500 to upwards of $25,000 depending on your schedule.
South America Ports
Most Antarctica cruises depart from South America, in particular from the port city of Ushuaia in Argentina. The city itself is well worth visiting and most tour operators will build in an extra day to explore the city before your departure. Over 90% of all Antarctica cruises depart from Ushuaia.
Other departure ports in South America include Tierra del Fuego in Argentina and Port Stanley in the Falkland Islands. Occasionally cruises will leave from Punta Arenas in Chile, Buenos Aires in Argentina and Puerto Madryn in Argentina, however, these departures are far rarer.
Journeys to the Antarctic peninsula from Ushuaia take about 2-3 days. Your Antarctica cruise may be delayed because of weather, especially as you'll be crossing the Drake Passage. The Drake Passage is infamous for its rough seas and you'll certainly thank your operator for delaying the tour if the weather is inclement.
For anyone living in America, Europe or Africa, South America is the best departure point for your Antarctica trip. Flight costs to Ushuaia from Europe and America are quite expensive and it is often worth checking how expensive it is to book a flight to Buenos Aires and then take a separate internal flight to Ushuaia.
Another potential option which we have done before is to fly into Buenos Aires and then take a road trip down the coast of Argentina to Ushuaia. This is a long journey, however, if you time it right at the end of the season you can stop at Valdes on your way down and view Killer Whales coming ashore to grab seals of the beach (an unmissable sight!).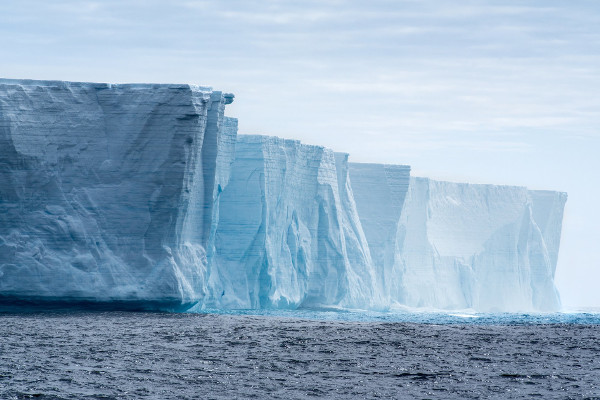 New Zealand and Australian Ports


The most popular departure point in New Zealand is Invercargill and in Australia it's Hobart. Cruises from these ports are far less frequent than in South America and take considerably longer. Because of their position on the eastern side of Antarctica, crossings take roughly 7 days depending on weather.
Your Antarctica cruise journey will often be broken up with various stops at remote islands such as Macquarie Island and the Auckland and Campbell Islands. These islands are rich in wildlife and provide some great photography opportunities. Often cruises leaving from either New Zealand or Australia will return to another port and you'll have to make your way back to your original departure point. Because of the longer distance, tours from the Eastern side generally take in the region of 4 weeks and are usually more expensive because of this.
It's important to note that trips leaving from New Zealand and Australia are generally much more rugged and wild affairs. The seas you cross will be rougher, and the climate on the eastern side of Antarctica is colder and more windy. Therefore, although closer than South America, people living in New Zealand and Australasia should consider what they want from their Antarctica experience. Whilst the biggest icebergs in the world are in Eastern Antarctica, there is more wildlife on the Peninsula.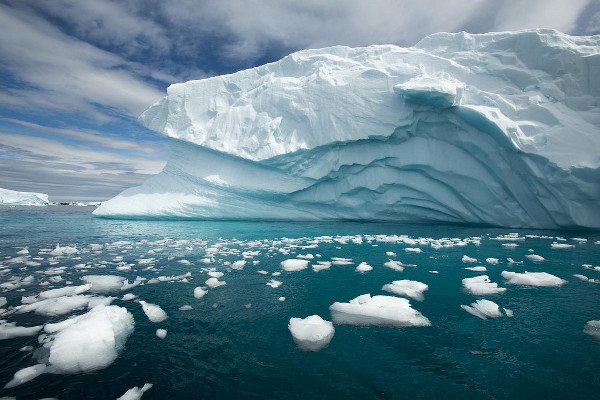 Get a Cruise Quote, Now!
Antarctica Guide do not sell tours, we simply provide impartial advice. If you would like an exact quote with our recommended specialist click Get a Quote.
Types of Cruise Ships
Choosing the right cruise ship is very important and will impact how you experience Antarctica. Ship sizes will vary significantly and understanding what size ship you want will make your Antarctica journey all the more enjoyable. Ship sizes range from 45 passengers to over 500!
Larger ships are generally better appointed and have a more luxurious feel. Large Antarctica cruise ships are also more sturdy when crossing the Drake Passage and, if you suffer from sea sickness, a large ship is probably the way to go.
However, smaller ships often have much more landing opportunities as bigger ships will be restricted to certain larger landing points. The largest ships of all are not even allowed to land at all. Smaller ships also mean smaller queues. Often there will be a rota to go ashore and you'll find yourself waiting hours to go on-shore, this is not the case on small cruise boats.
Small yachts are another option, however, this is a more specialist option and is not common for tourists. There are a number of registered yacht tours and most leave from Ushuaia. Yacht tours have great versatility in terms of landing locations, however, they are far more susceptible to rough seas and cost in the region of a US$1,000 per day.
Please make sure that your operator is a member of the International Association of Antarctic Tour Operators (IAATO). Also research how well-informed your guide will be and the standard of on-board lectures available. For information on how to choose the right Antarctica cruise, please see our detailed article.
Get a Cruise Quote, Now!
Antarctica Guide do not sell tours, we simply provide impartial advice. If you would like an exact quote with our recommended specialist click Get a Quote.
Flights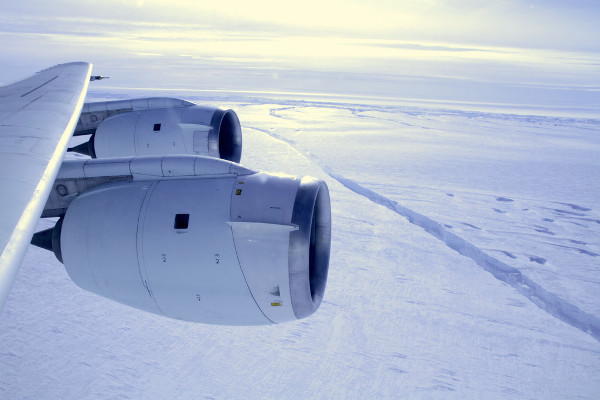 If you want to witness the vast interior of Antarctica then you'll need to fly as cruise ships generally stick to the peninsula area. Therefore, if you fancy skiing to the South Pole or climbing Vinson Massif (the highest peak in Antarctica), you'll need to fly. There are no airports in Antarctica, instead, there are makeshift landing strips that can be opened upon request.
There are three options when traveling to Antarctica by plane. The first option is a 'fly-over' – a single day option. The second is a standard fly-in, and the third is what is known as a 'fly-cruise'. All three options have their positive and negative points and are explored in detail in the sections below.
Fly-over


A fly-over is the most straight forward way of viewing Antarctica and involves simply taking a chartered flight over the continent on a day trip. This is a great option if you're the less adventurous type and wish to see the White Continent from the comfort of a nice leather plane seat. The other benefit of course is time. Fly-overs take less than a day and you won't have to take 2 weeks out of your work schedule like you would for a cruise.
Fly-over operators will usually provide an Antarctica expert who will give talks on the plane as you are served your food and drink. However, whilst a fly-over is definitely the easiest, quickest and most comfortable way of seeing Antarctica, you won't have the opportunity to get up and close with the incredible landscape and wildlife that is unique to the continent.
The only departure point for fly-overs is now Australia. Flights operate from Melbourne, Sydney and, occasionally, Perth. Flights are not common and in high season will depart every one or two weeks. Because of this, you will need to book early to avoid disappointment. Depending on your seat, fly-overs cost anywhere from a US$900 – US$7,500 for a 12 hour round trip on a Boeing 747. Please see www.antarcticaflights.com.au for full details and bookings.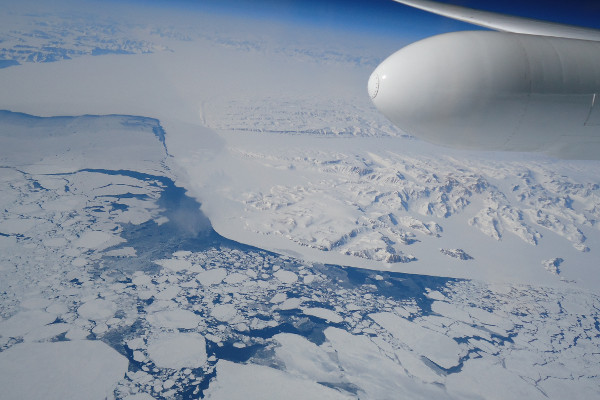 Fly-in


No commercial flights operate to Antarctica, therefore, you'll have to book with a private charter operator. Fly-ins are the only way for tourists to reach the vast sole of Antarctica and a great option for adventurers looking to do some serious hiking, camping, skiing or climbing in a pristine landscape.
Fly-ins are rare and less than 500 people a year travel to the vast interior. The huge bonus of this is seeing a wilderness few on earth can claim to have seen. A truly unforgettable highlight is getting the chance to see Emperor Penguins!
Depending on your operator, you'll have the option to spend 5 night camping among an Emperor Penguin colony! Although possible, it is far more unlikely see these elusive creatures on a peninsula cruise.
Flying to the interior also gives you the chance to achieve the South Pole, either by trekking, skiing or small plane. Flying in is also a good option for people who want to avoid the rough Drake Passage crossing. If you're very susceptible to sea sickness then this might be a serious option to consider.
Flights depart from a number of countries including Argentina, Chile, Australia and South Africa. Where you want to go will depend very much on where you should depart from. Based in Cape Town, South Africa, is Antarctic Logistics Centre International who fly to the Russian research base of Novolazareskaya (known as Novo air base). Adventure Network International fly to Antarctica and depart from Punta Arenas, Chile. Flights land at the popular Union Glacier – a small base where they begin their guided expeditions.
Ticket prices vary, but a flight expedition will cost in excess of US$30,000, and far more if you want to visit the South Pole or climb Vinson Massif. Please note that flights to Antarctica are far less frequent than normal flights and often delayed because of weather conditions and you will need to be flexible in your planning times.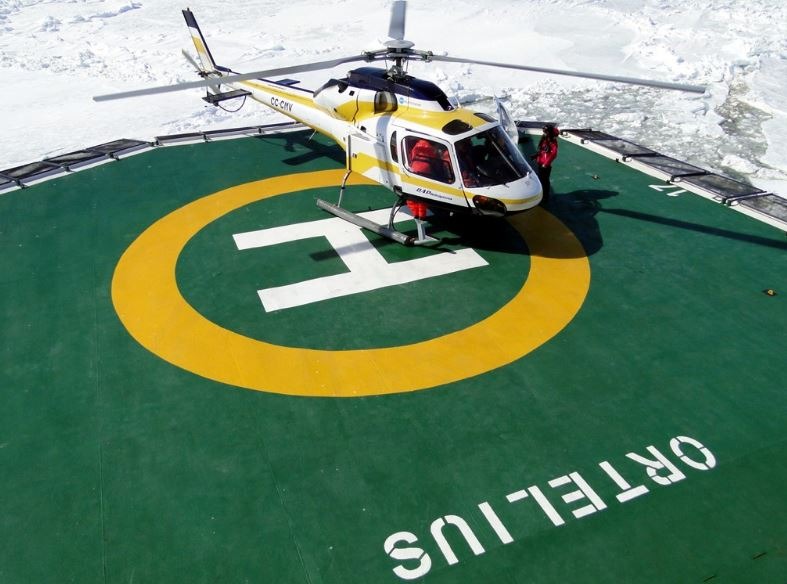 The last option (and most popular) is a great idea for people short of time or anyone looking to avoid the Rough seas but still see the Antarctic Peninsula. Fly-cruise options have been around for a while now and give you the option to fly to King George Island and then join a cruise ship for the peninsula section before returning via plane again to the mainland.
Most fly-cruises leave from Punta Arenas, Chile and take roughly 2 hours to reach King George Island at the tip of the peninsula.
Once you arrive at the landing base, you are transferred onto a Antarctic cruise ship which then sails down the peninsula. This allows people who are short of time to cut out at least 4 extra days that would otherwise be spent cruising across the Drake Passage.
Although the Drake Passage is an experience in itself, it is quite rough and might want to be avoided by people who are put off by the thought of constant motion. The seas around the peninsula are generally much calmer and the boat will be far more manageable for people with sea sickness tendencies.
Like standard cruises, you'll get every chance to go ashore and get up close and personal with some of the amazing wildlife on offer. Fly-cruises don't come cheap though and you should expect to pay in the region of US$10,000 – $15,000 for a two-week trip.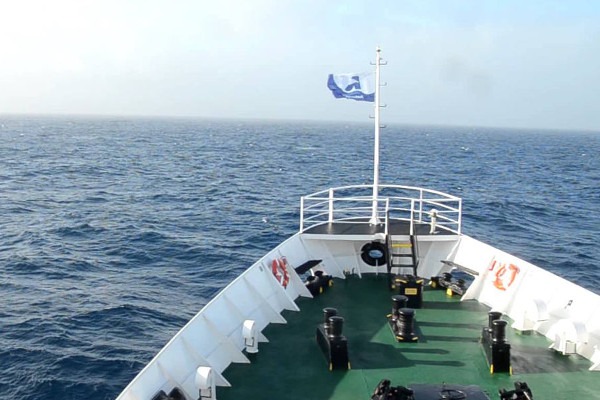 Get a Cruise Quote, Now!
Antarctica Guide do not sell tours, we simply provide impartial advice. If you would like an exact quote with our recommended specialist click Get a Quote.
Conclusion
There is no right or wrong way of reaching the White Continent. It all depends on what experience you're searching for and how much you're willing to pay for that experience. Standard cruises are by far the most popular way of reaching Antarctica.
However, for people with a tighter budget, a fly-over may be the only option. The vast interior of Antarctica is without doubt an experience of a lifetime, but you'll need to be adventurous and spend a lot of money.
Fly-cruises are also great, especially for people with slightly less time as you don't lose anything in the way of wildlife watching. In the end, the most important thing is to see the beautiful continent and all it has to offer. If you would like us to put you in contact with our preferred operator then please use this form.
These guys are incredibly professional and hands on. They offer the most comprehensive service in Antarctica.
To enquire about visiting Antarctica, please use this form.
Get a Cruise Quote, Now!
Antarctica Guide do not sell tours, we simply provide impartial advice. If you would like an exact quote with our recommended specialist please complete the form.
Great recommendation, thanks!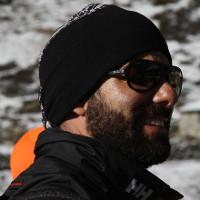 Mark W
USA
FAQ
If you would like to know more about how to get to Antarctica please leave a comment below and we will endeavor to get back to you within 24 hours! Alternatively, please see our FAQ page here. If you would like to get a cruise quote, please use this form.
Thank you - AntarcticaGuide Team
Tags: Antarctica travel, How to get to Antarctica, getting to Antarctica, Travelling to Antarctica, best way to get to Antarctica
You may also like...