Antarctica Travel Insurance: Get The Right Protection
---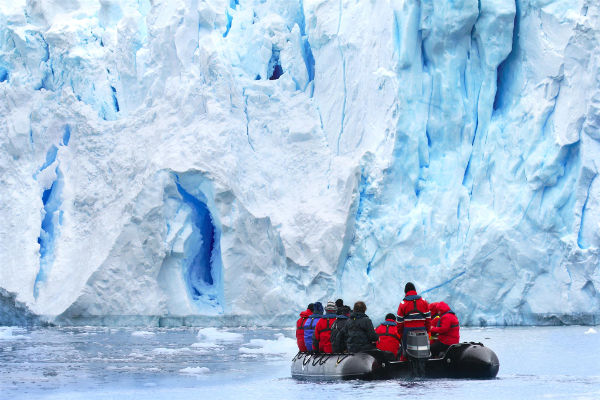 It goes without saying that Antarctica travel, like all travel, comes with certain risks.
To ensure you understand all of your Antarctica travel insurance options, we have set out the main Antarctica Travel Insurance considerations below.
These include trip cancellation, medical evacuation and repatriation, baggage issues and what Antarctica activities you need cover for.
We have also provided a quick little Antarctica travel insurance calculator from the adventure travel insurance experts – World Nomads. You can use the nifty calculator to get an instant quote for your Antarctica travel journey. We explain the procedure below.
Please note: Antarctica Guide are not insurance experts. The considerations and information presented below are based on our personal experience and research. This page is for information purposes only and should not be relied on upon or construed as a insurance opinion or insurance advice regarding any specific issue or factual circumstance. You should always consult with your insurance provider for accurate information.
Antarctica Travel Insurance
Get an immediate quote from our recommended travel insurance provider, World Nomads.
Key Considerations
Trip cancellation, interruption, delays and policy excess
Your Antarctica cruise is a big investment and you should therefore get the right Antarctica travel insurance to cover you for any unfortunate circumstances such as long delays or, god forbid, trip cancellation!
Antarctica's notorious weather often dictates when a ship can depart. Although there is nothing anyone can do, delays are often long and can stop people from actually joining their intended cruise. It's therefore vital to purchase an Antarctica travel insurance policy that covers you for 'trip delays', 'trip interruptions' and 'trip cancellation'.
Trip Delays
The weather waits for no man and this is certainly true for Antarctica where the ships sail to the weathers clock. Most Antarctica travel insurance policies will cover you up to US$500 for trip delays, however, if you can find higher, do, as trip delays in Antarctica are common. In order to avoid disappointment, try to book your cruise with some leeway either side.
Trip Cancellation
If your Antarctica cruise still goes ahead but you have been forced to cancel it because you're on a tight schedule, then US$500 is hardly going to cover it. This is why trip cancellation is very important. A good Antarctica travel insurance policy will include Trip cancellation cover which includes bad weather! Trip cancellation generally pays out US$2,500 for standard cover or US$10,000 for advanced cover. If purchasing with World Nomads you'll need to select the 'Explorer' option to get the advanced cover price.
Important Note
Trip cancellation is also important for other issues including unforeseen illness, family death, natural disasters and cruise operator insolvency. Although it sounds unlikely, one of the major Antarctica cruise operators had to cease operations a few years ago due to the economic crisis. People who had not purchased Antarctica travel insurance prior to their trip lost all their money. In terms of financial protection when booking with an operator, you need to make sure they're ABTA and ATOL protected as this will allow their insurers to pay you out should the company become insolvent.
Trip interruption
Trip interruption cover is also a must as it is not uncommon for a ship to turn around due to rough weather – especially on the notorious Drake Passage. Trip interruption will cover you up to US$5,000 on a standard Antarctica travel insurance policy, however, the explorer option on World Nomads covers you up to US$10,000.
Policy Excess
One of the most common things that drives down the price of Antarctica travel insurance policies is the excess amount. Most insurers will have an excess of roughly US$100-200. This means that any claim you make, you have to pay the excess amount first. World Nomads are one of the few Antarctica travel insurers that have a zero excess policy.
Emergency Evacuation, Repatriation and Medical Expenses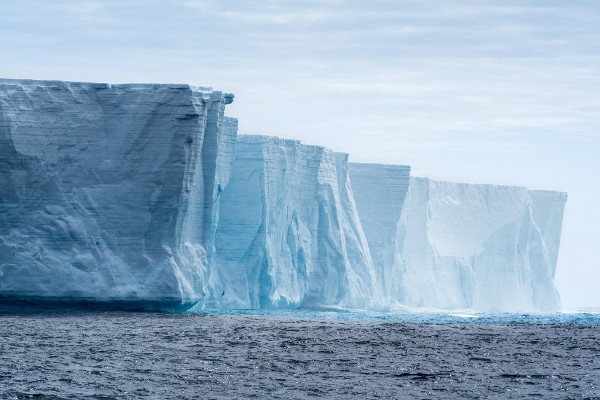 Because of Antarctica's remote location and the expense of getting someone to a medical facility, every Antarctica operator requires you to be covered for emergency evacuation insurance.
All vessel companies require you to have insurance that covers air lift evacuation in case of a medical emergency, without this they will refuse you on board.
Most Antarctica operators will require you to have emergency evacuation, repatriation and medical cover up to US$200,000. Generally, the minimum cost of an Antarctica evacuation is US$100,000! Therefore, when it comes to emergency evacuation, medical fees and, in particular, repatriation, the higher the cover amount the better! Evacuation is never cheap, especially from somewhere as remote as Antarctica. Simple hospital operations will cost over US$10,000 and repatriation often costs in the hundreds of thousands.
A good Antarctica travel insurance policy will cover more than US$200,000, particularly in Antarctica where evacuation is very difficult.
Be warned here, many Antarctica travel insurance policies will claim that they cover you for US$10,000,000 or more, however, this rarely includes actual evacuation, especially from remote areas like Antarctica.
Please also note, antarctica travel insurance policies will not cover you for any pre-existing illnesses. Also, please do not rely on your credit card travel insurance or something similar as these policies often will not cover Antarctica expeditions, medical evacuations and trip delays.
On-shore and Off-shore Activity Cover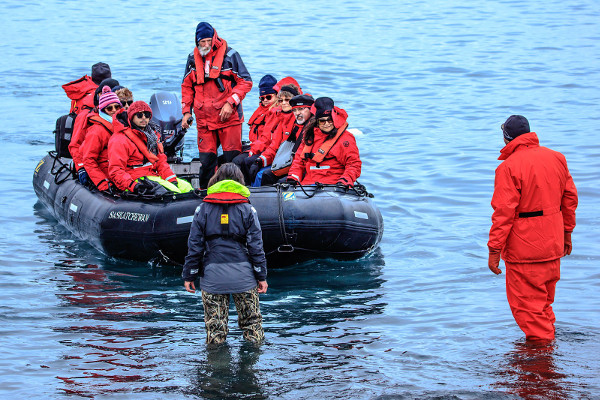 One of the most important aspects of any Antarctica travel insurance policy is understanding what activities you are covered for.
Insurers will never openly state these activities and it is up to you to read the fine print to make sure you're covered for the activities you wish to do. Be warned, some Antarctica travel insurance policies stop covering you at any point you leave your cruise ship!
Most policies will cover you for on-shore activities such as wildlife watching, however, if you add an activity on to this, you'll need to check whether you're covered, particularly for kayaking, scuba diving, skiing, camping and climbing.
For example, a travel insurance policy with World Nomads (who are particularly good when it comes to activities) cover cruises to Antarctica including zodiac trips, shore-landings, kayaking and paddle-boarding, but not all plans cover overnight or remote expeditions, trekking, climbing, mountaineering or skiing on Antarctica peaks. It may be possible to upgrade your plan or activities cover if you want to scuba dive, snorkel, hike or climb so check your policy carefully when you buy it. For full details, contact World Nomads as coverage, conditions and exclusions will vary, depending on your country of residence.
Baggage Loss, Theft and Delay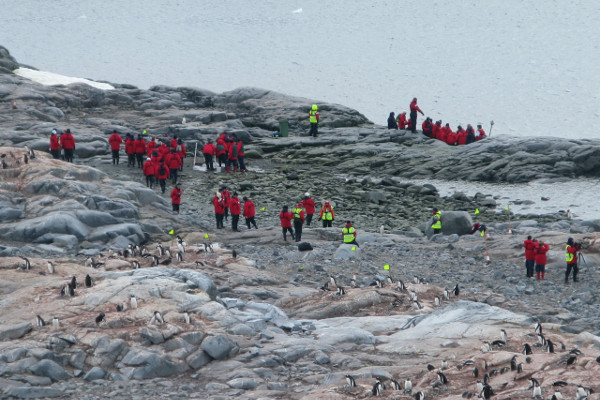 Another important element to any Antarctica travel insurance policy is your baggage cover. This is often particularly important to Antarctica travelers as many of us carry expensive camera gear!
No one wants to turn up for their long-awaited Antarctica journey to find their expensive equipment has been stolen, lost or broken. Luckily, nearly all standard Antarctica insurance policies cover for this, however, it's important to understand how much your covered for.
A standard amount for lost or stolen baggage is US$1,000. If like us, you're carrying expensive camera gear, this amount won't really cut it! We suggest therefore getting a premium plan or the 'Explorer' plan with World Nomads that covers you up to US$3,000 for lost and stolen baggage and US$750 for delayed baggage (over 12 hours).
An important note here is that many Antarctica travel insurance policies will state that they cover you for millions and that you'll get thousands and thousands back for your lost, damaged or stolen gear, however, this is not entirely true. This is why the wording of the policy is key. Most policies will not actually cover you for optic gear or any electronic gear! Most policies will also not cover you for any items bought second-hand.
We always recommend to travelers to bring a small lock to secure your baggage. Although theft is certainly not a problem in Antarctica or on any Antarctica cruises, Ushuaia is a busy city in which crime does happen.
Please also remember that you will be travelling in several countries, not just Antarctica and that you'll need to take out insurance for these places also. If you are leaving from Ushuaia for example, you'll need a Antarctica travel insurance policy that covers you for both Antarctica and Argentina.
World Nomads Insurance Calculator
Below is a very quick calculator by World Nomads which you can use to get your Antarctica travel insurance quote.
The quote that will initially be provided to you will be for World Nomad's 'standard' policy option. However, depending on your country of residence, you may see both the 'Standard' and 'Explorer' options on your screen.
If you just wish to purchase the standard option then all you need to do is fill out the form and then follow the instructions. If you wish to purchase the advanced 'Explorer' policy, then just follow the instructions below.
STEP 1: FILL OUT THE FIELDS IN THE CALCULATOR BELOW AND CLICK 'GET A PRICE' (REMEMBER TO PUT IN BOTH ANTARCTICA AND ANY OTHER COUNTRY YOU VISIT)
STEP 2: CLICK ON THE ACTIVITIES LIST TO MAKE SURE YOU ARE COVERED FOR THE ACTIVITIES YOU ARE PLANNING
Depending on your country of residence, the activities you are covered for on a standard policy will change. For example, a standard policy for a US citizen will not cover snorkeling, however, for a UK or Australian citizen, snorkeling is covered as standard.
The activities button is located just above the 'Buy It Now' button on each policy option. See Image below marked in red: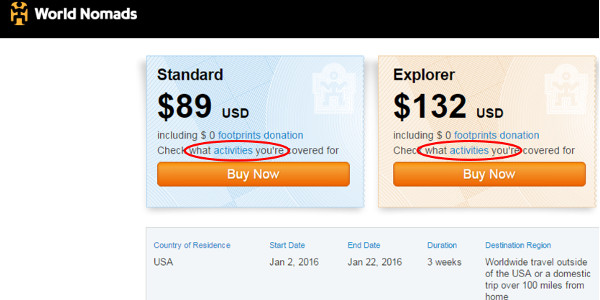 When you click the activities option you'll be greeted with a blue page that has every activity World Nomads cover.
Activities with the number 1 after them are covered in your particular policy as standard whereas the activities with a number 2 after them are only covered if you select the 'Explorer' option. See Image below: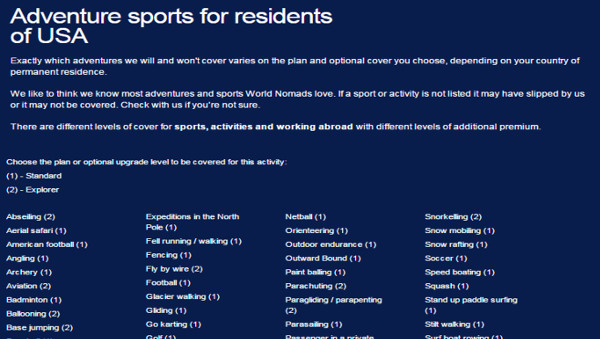 For non US citizens, there will also be the chance to 'upgrade' your policy. This means you can add certain activities onto your policy and also take out higher coverage for your personal items and gear.
FAQ
If you would like to know more about Antarctica travel insurance please leave a comment below and we will endeavor to get back to you within 24 hours! Alternatively, please see our FAQ page here. If you would like to get a cruise quote, please use this form.
Thank you - AntarcticaGuide Team
Tags: Antarctica travel insurance, do you need travel insurance for Antarctica, travel insurance Antarctica
You may also like...