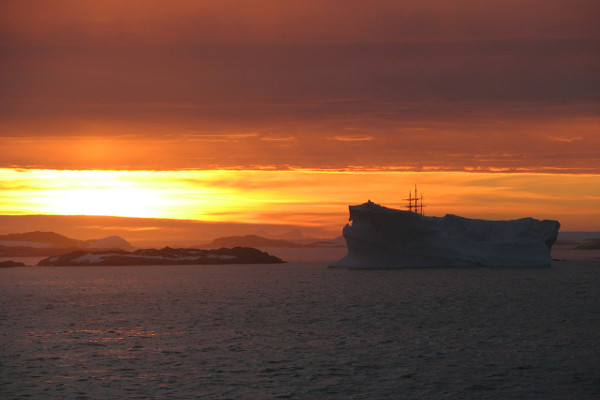 The best time to visit Antarctica is during the summer period from November to March. Wildlife is most active during these months and the days are at their longest.
The most popular period to visit during the summer is from December to February when temperatures are regularly above zero.
Although the high period of summer is the most popular, deciding what month you wish to travel will very much depend on what you wish to get out of your Antarctica cruise adventure.
The Antarctica summer/tourist season is roughly 5 months long from early November through to late March. Although people do travel to Antarctica in winter, this is usually for a specific purpose, e.g. filming Emperor penguins.
Winter is a landscape of freezing darkness where temperatures regularly hit -50 degrees Celsius.
The best time to do an Antarctica cruise greatly depends on what you want to see – ice-scapes, penguins, mating season, chicks, whales – if you can decide on this the you're well on your way to making a decision. However, if you're constrained to a certain period, don't panic – no matter the date you travel, your Antarctica cruise experience will be unforgettable.
Antarctica cruises that depart later in the season are often slightly cheaper, however, much of the wildlife has departed for open sea by this point. If your main goal is to see a whale, this is the perfect time to travel.
We often get asked if the Drake passage is calmer at any point during the season, sadly, the answer is no. The Drake Passage has the potential to be rough throughout the summer period. Saying this, the Passage is more often calm than not.
Remember, when deciding upon what time to visit, also take into account what you are likely to see on the Sub-Antarctic islands such as South Georgia and the Falklands. Unlike Antarctica, these islands have a wide array of flora that may sway some passengers.
Below we have provided a graph detailing the best time to see certain animals, landscapes etc.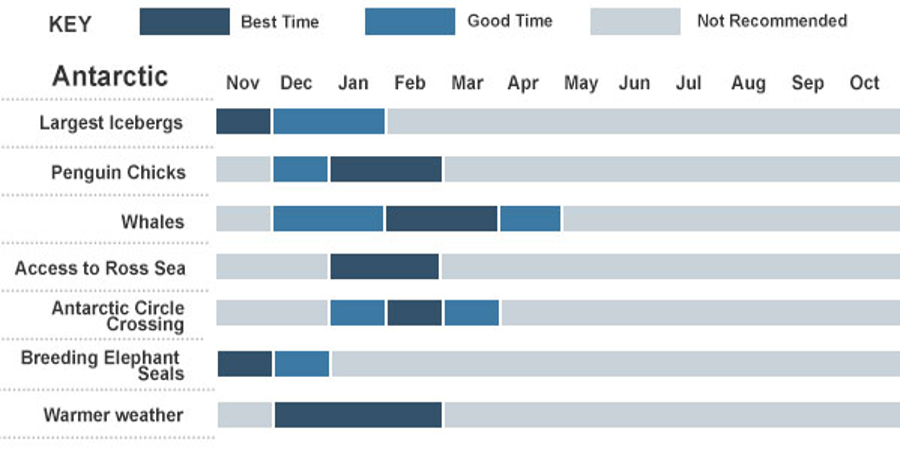 Get a Cruise Quote, Now!
Antarctica Guide do not sell tours, we simply provide impartial advice. If you would like an exact quote with our recommended specialist click Get a Quote.
Best Time to Visit Antarctica – Monthly Breakdown
Late October and November
Whilst few Antarctica cruises leave in October, the early season offers a number of bonuses.
Throughout the east side of the Antarctic Peninsula sea ice is prevalent. In fact, this is the only period to see large swaths of sea ice before it breaks up later in the season.
Certain species during this period such as Adélie, gentoo and chinstrap penguins come ashore to begin their nesting. This is a great time therefore to see courtship rituals between adults as they find mates.
This is also similar for many of the Antarctic sea birds such as skuas, albatross and petrels. If you take a special icebreaker tour along the Wedell sea you will have a great chance of seeing the elusive Emperor penguin.
Spring flowers prevail throughout the Falkland Islands and elephant seals begin courting on South Georgia during November. South Georgia is also home to king penguins.
During November the females lay their eggs and can be seen waddling about with an egg balanced on their feet while the male hunts offshore. Fur seals litter the shores and their mating rituals are often quite aggressive.
During this period the landing strip also opens. This means that people looking to climb Mt Vinson can begin their expeditions on the new ice. It's also good for people looking to take camping tours inland to spot emperor penguins.
November is a particularly good time for photographers because the sun is low in the sky which creates incredible sunrises and sunsets if conditions are clear.
December marks the start of the Antarctic summer properly. It is a great time to visit as the days are becoming warmer and conditions begin to settle. 22 hours of daylight each day gives visitors maximum wildlife watching time. the daylight hours are the longest during this period, roughly around 20 hours.
Early December is a great time to see penguin chicks hatching on the Falkland islands, followed in late December with chicks along the Antarctic Peninsula.
Seal pups are common on the beaches of South Georgia and sightings of baleen and toothed whales increase along the Peninsula. Because chicks are growing during this season, one of the best sights is seeing the parents come ashore and start a feeding frenzy among the thousands of chicks.
Humpback whales begin to arrive in Antarctica during December, having made their long migration from the tropics in search of rich feeding grounds.
The air strip on King George Island opens in December and express itineraries become available to people short on time or wishing to avoid the Drake Passage.
January
Weather is at its 'warmest' during January with temperatures often exceeding 10 degrees Celsius on the Peninsula. 22+ daylight is perfect for wildlife watching and penguin chicks are at their most fluffy and cute during this month.
If you're particularly interested in the history of Antarctica then this is a great time to visit as the sea ice surrounding East Antarctica breaks up, allowing tours to rarely visited sites such as the historic huts of Shackleton and Scott. Thanks to the retreating sea ice, itineraries such as Crossing the Antarctic Circle also become available.
This is also the most popular time for land expeditions as the long daylight hours make weather far more favourable.
Orca and humpbacks are frequently seen during January and the warmer weather makes zodiac excursions a real joy. Although fair weather is never guaranteed in Antarctica, January is famously the most steady.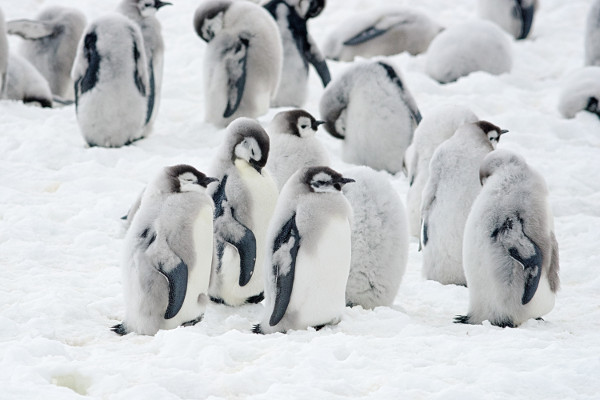 Temperatures are still excellent in February and weather is generally quite fair. Whale sighting pick up in February and minke and humpback whales become quite curious once their appetite has been sated.
Sea ice has retreated to its maximum level which opens up all itineraries across Antarctica including the Ross Sea, Crossing the Circle and East Antarctica voyages.
Adult penguins begin moulting in February and the chicks can be seen learning to swim in shallow pools. The penguin chicks are very active this month, chasing their parents up and down the beach for food. Because the parents are constantly diving in and out of the water for food, this is the best month to see predating leopard seals and, if you are very lucky, orca hunts.
Sea birds remain during this period and the weather begins to cool in the later half of the month.
March
Later in the season is the best time to see whales. Having gorged on krill, the whales are often curious towards visitors and will approach kayaks and zodiacs.
Also, fur seals become more common along both the peninsula and the islands. Young fur seals tend to be quite playful and often make excellent photo subjects.
March is popular for photographers because the sun is low in the sky, creating wonderful colors. Also, penguin chicks are curious and have no fear when approaching humans.
Prices are also lower in March, but the downside is that the weather is much colder and less predictable.
To enquire about visiting Antarctica, please use this form.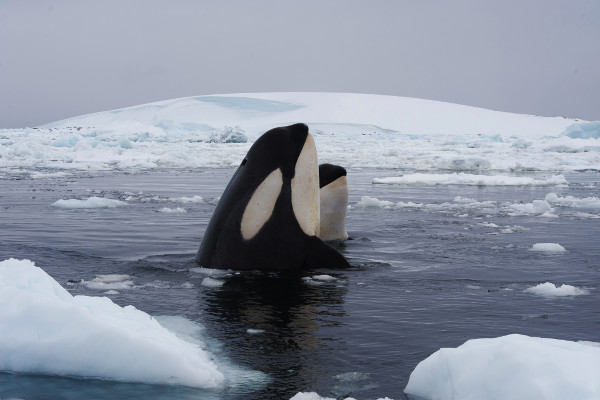 Get a Cruise Quote, Now!
Antarctica Guide do not sell tours, we simply provide impartial advice. If you would like an exact quote with our recommended specialist please complete the form.
Great recommendation, thanks!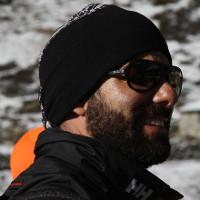 Mark W
USA
FAQ
If you would like to know more about the best time to visit Antarctica, please leave a comment below and we will endeavor to get back to you within 24 hours! Alternatively, please see our FAQ page here. If you would like to get a cruise quote, please use this form.
Thank you - AntarcticaGuide Team
You may also like...