For people wishing to visit the White Continent, we have put together a guide on how to book an Antarctic cruise.
Steeped in ice, glistening glaciers and magnificent wildlife, Antarctica never fails to impress its lucky visitors.
Thousands of people journey each year to the White Continent to experience a landscape unlike any other on earth.
The vast majority of visitors take a cruise from Ushuaia, but there are other options including fly cruise itineraries from Punta Arenas.
There are three ways to book an Antarctic cruise.
Book through a specialist agent
Book direct with an operator
Book a last minute cruise in Ushuaia
Below we discuss the pros and cons of each option.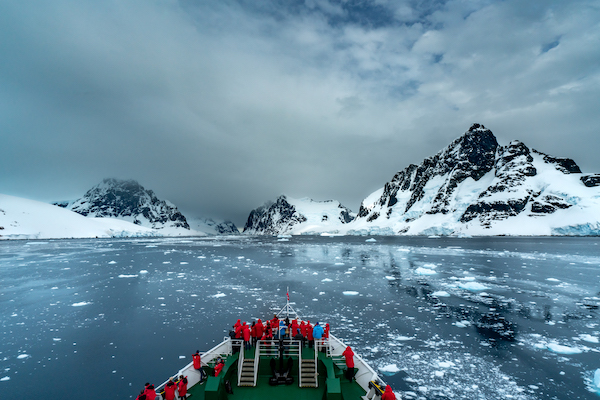 Booking through a specialist agent
There are plenty of specialist travel agencies that offer Antarctic cruise options. It is important to approach a specialist agency instead of a general travel agent.
General travel agents sell all types of travel and will not have the same expert knowledge that a Polar specialist will provide.
Polar agents are generally considered to be the best option when booking an Antarctica cruise. The reason for this is that specialists have access to every single itinerary from every single Antarctic operator.
This means you get the full range of Antarctic itineraries to choose from and can tailor your trip in much more detail.
By using a specialist to compare itineraries and operators, you can often find the best price. Contrary to popular belief, Polar specialist agents do not charge more than the operators. The operators simply get less money from the booking.
Therefore, if you are unsure as to what trip you are after, booking through an agent well in advance is a great option.
Booking direct with an Antarctic operator
Booking with an operator is another popular choice as it gives you that initial direct contact.
Antarctic operators generally own between 1-3 ships, depending on the size of the operation.
Booking with an operator takes out any middleman and allows you to deal directly with the company you will be sailing with. The operators know their ships backwards and will be able to give you incredibly detailed information regarding the facilities and on-board programs.
The downside of booking with an operator is that you have no visibility of other ship options and operators. There are over 25 ships that sail to Antarctica and each operator will only be able to offer 1 or 2.
This means that your options surrounding prices, cabins, and itineraries are very limited to what the operator can offer.
Very occasionally, an operator will have a sale offer that agencies struggle to match. This is rare though, and agencies can usually match the sales, if not beat them.
Get a Cruise Quote!
Antarctica Guide do not sell tours, we simply provide impartial advice. If you would like an exact quote with our recommended specialist click Get a Quote.
Book a last minute cruise in Ushuaia
The last option is to book a last minute cruise directly in Ushuaia.
This is often the cheapest option, but also the most risky.
Occasionally, operators will have cabins free before they depart and are willing to let them go at a lower price to people waiting in Ushuaia. This is much more common in the shoulder months around November and March.
It is by no means guaranteed though and people can spend weeks in Ushuaia waiting for a cabin to become available. At this point, you are probably spending the money saved on the cruise on your accommodation in Ushuaia instead.
Plenty of backpackers take this risk every year and are often rewarded. You should keep in mind though that you will have no choice as to ship, cabin or itinerary.
For more information, please see our last minute Antarctica cruise page.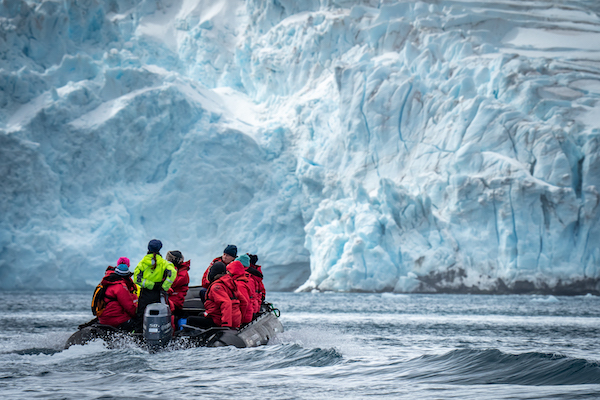 FAQ
If you have any further questions regarding how to book an Antarctic cruise, please just leave a comment below.
Thank you - Antarctica Guide Team