Antarctica via Chilean Fjords Cruise
---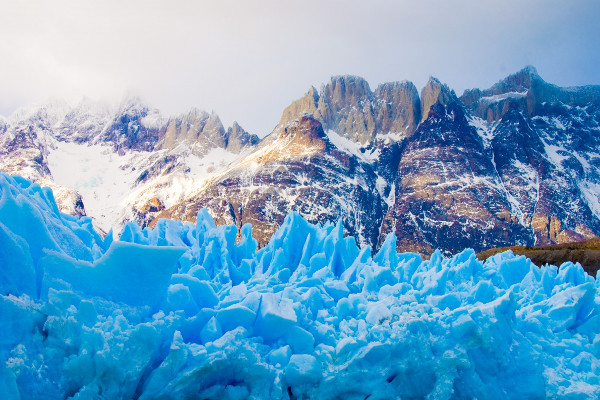 The Antarctica Peninsula via the Chilean Fjords is one of the rarer Antarctica cruises. However, it is also one of the most interesting and stunning!
Before visiting the beautiful White Continent, you'll get the chance to witness one of the most fascinating and stunning coastal landscapes on earth.
The beauty of the trip is experiencing the opposites of landscapes over a short period. On one hand you get the lush Chilean Fjords with its towering green mountains, narrow inlets and beautiful lakes, and on the other hand you get the surreal ice landscape of Antarctica – all in the one cruise!
You will board your cruise in Punta Arenas where you begin by exploring the Chilean Fjords dotted along the coastline. One of the major fjords you will explore is Garibaldi Fjord along the Argentinean coast.
From there you will head to cape horn – the southernmost point of South America. You then sail through the Beagle Channel and out into the Drake Passage where you head towards Antarctica!
Once in the White Continent you will have the chance to explore the region in depth as you make daily zodiac trips and shore landings. You'll get up close to the amazing wildlife and visit some of the more famous points in the area including Deception Island and Port Lockroy.
Please use the quicklinks below to navigate to certain sections of the page or simply read on!
Get a Cruise Quote, Now!
Antarctica Guide do not sell tours, we simply provide impartial advice. If you would like an exact quote with our recommended specialist click Get a Quote.
Antarctica via Chilean Fjords Cruise
Route Map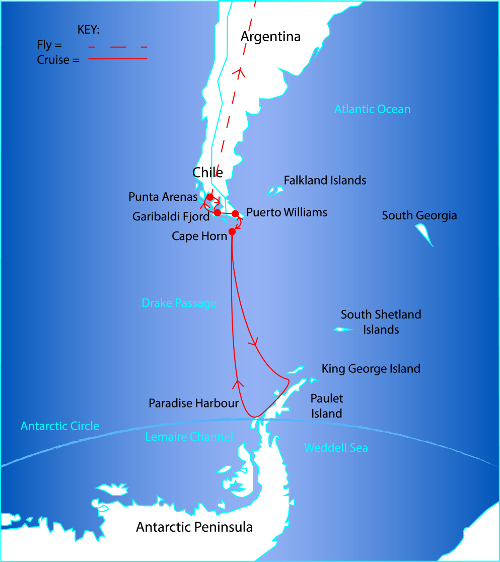 Route Itinerary
Please note that all operators have slightly different itineraries. Also keep in mind that operators must sail to the weather and that exact landings and visits are never guaranteed in advance.
DAY 1: ARRIVE IN PUNTA ARENAS
Your journey begins Punta Arenas where you spend one night before you embark your ship (some operators may start with a night in Santiago before flying you to Punta Arenas). Punta Arenas is a lovely city and you should take in some of the boutique shops and cafes before you hit the pillow.
DAY 2: EMBARKATION DAY
Today you board your ship! Your crew will welcome you on board with a big welcome dinner where you will have the chance to get to know your crew members and fellow passengers. As the evening wears on your ship will sail out through the Beagle Channel. Once you are settled in your crew will also take you over all of the safety precautions on board.
DAY 3-5: CHILEAN FJORDS AND CAPE HORN
The next three days will be some of the most unforgettable you experience. The Chilean Fjords are characterized by towering mountains, beautiful inlets, isolated islands, hidden bays and lush forest. If you're of an active disposition, you'll have the chance to go kayaking among the rarely seen islands and bays.
You'll sail through the Strait of Magellan and visit the Garibaldi Fjord. You'll take regular shore excursions where you can try and spot some sea lions and rare Andean condors! For the wine lovers there will be an Argentina wine tasting session one evening. Your expert on board guides will give fascinating lectures on the local fauna and flora as you cruise the wilderness of the fjords.
On the third day you'll come to Cape Horn, the southern most point of South America. A notoriously rough region, sailors used to have to sail around the Horn to reach the the opposite side of South America. Your captain will try and make a shore landing, however, weather often makes the landing impossible.
DAY 6: CROSSING THE DRAKE PASSAGE
Like Cape Horn, the Drake Passage is famously rough and you should hope for calm weather! Many travelers see the crossing as a rite-of-passage to Antarctica and if it's rough weather, you may come to the same conclusion. Your guides will continue lectures as you cross and you should keep and eye out for seabirds and whales.
DAY 7-11: ANTARCTICA PENINSULA
The first expression on most travelers faces is one of awe and shock! The landscape of Antarctica is a world apart, a harsh landscape of sculptured ice and towering glaciers. Your guides will continue their lectures on history and geology to give you the best understanding possible of the amazing landscape you find yourself exploring.
The captain will take the ship to the best spots along the peninsula including Deception Island and Port Lockroy. keep your eyes peeled for lounging leopard seals and minke whales as you make daily zodiac explorations into the smaller channels of water.
You'll make several shore landings a day and you'll visit the South Shetlands and Cuverville Island, to visit several large chinstrap penguin colonies where you will be able to get up close and personal with these charismatic little creatures. Each day you'll have the option to go kayaking among icebergs and hiking up into some of the surrounding hills.
Other notable sites you'll see are Neko Harbour and Wilhelmina Bay which is famous for humpback whale sightings!
DAY 12: CROSSING THE DRAKE PASSAGE
DAY 13-14: CHILEAN FJORDS
You sail back through the Beagle Channel into the Chilean Fjords once again. These are your last days to take in the spectacular and untainted scenery of the fjords. You'll make one more shore landing to explore the region a little further. Your last night will finish in style with a big farewell dinner!
DAY 15: DISEMBARKATION, PUNTA ARENAS
All good things must end and it's time to say farewell to your crew and fellow travelers. You will be transferred to your hotel or airport where you will make your onward journey.
Trip Variations
Antarctica, Falklands Islands and Chilean Fjords
This variation is slightly longer, but very similar in its essence. As the title suggests, this itinerary is almost identical except that it also takes in the Falklands Islands. These islands are a haven for penguins and hiking along the white beaches is one of the best moments.
Antarctica Peninsula and Coastal Patagonia
This itinerary is essentially a more in depth discovery of the Chilean Fjords. Instead of beginning in Punta Arenas, you cruise sets off from Ushuaia and makes its way directly to Antarctica. The cruise then makes its way up the western coast of Chile all the way to Santiago! The itinerary is considerably longer because of this. There are several variations to this route also that take in South Georgia and the Falklands Islands. Please find a detailed itinerary here.
Get a Cruise Quote, Now!
Antarctica Guide do not sell tours, we simply provide impartial advice. If you would like an exact quote with our recommended specialist please complete the form.
Great recommendation, thanks!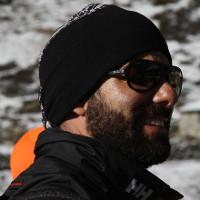 Mark W
USA
Antarctica via Chilean Fjords Cruise FAQ
How much does this cruise cost?
The Antarctica Peninsula via the Chilean Fjords Cruise varies considerably in price and for basic accommodation in a quad or triple room you should be ale to find a cruise for around US$8,500. For a double room or suite you will have to pay over $12,000 and for the top suites you should expect to pay inn the region of $18,000.
We always recommend that you read reviews and do your homework on each company offering the cruise. Whilst some cruise companies will offer cheaper prices than other, price should not be your only consideration. Always take into account food quality, lecture quality, activities included etc. before deciding on an operator.
Last minute cruise deals are rarely available on this itinerary and you generally need to be ready in Punta Arenas to take advantage of any offers. Too see our page on last minute cruises, please click here.
Please see our detailed page on Antarctica cruise costs.
What's usually include?
Please note here that all operators offer slightly different packages. The list below is what we would expect to be included for the Antarctica Peninsula via the Chilean Fjords Cruise – 15 days.
•1 night hotel stay in Ushuaia before departure
•13 nights on-board the vessel
•Arrival and departure transfers to and from airport
•Daily zodiac excursions once in Antarctica and Chilean Fjords
•Expert on-board lectures
•Waterproof boots for shore landings
•Expedition parka
•14 breakfasts, 12 lunches, 13 dinners (some operators do not include food)
•Ratio of at least 1 expedition member per 10 guests
•Optional extra activities offered for additional cost – kayaking, camping etc.
What is the best time for this cruise?
The Antarctica Peninsula via the Chilean Fjords Cruise is run throughout the continent's summer months from early November through to March. The cruise is a wonderful experience no matter the period you choose to sail, however, different periods offer different things.
The wildlife you wish to see should be your main consideration when deciding. For example, if you want to see large icebergs and huge ice-floats then your best bet is to sail early in the season as the ice has not had much time to melt by this stage.
If you're keen on seeing whales then later in the season will give you the best chance for that as this is when whales are far more commonly seen. If its warm weather, penguin chicks and seal pups you're after then the high season in December and January is the ideal option for you.
Please see our detailed page on when to visit Antarctica.
What gear do I need to take?
The weather is often cold during your cruise and you'll need to consider proper cold weather gear. Appropriate clothing is a must as you will be walking on the ice and snow frequently. Clothes you should bring include thermal layers, gloves, waterproof jacket, parka and beanie.
Another consideration is you photography equipment. Cold weather affects your gear more than you realize and you will need to take immense care with your equipment. Make sure you bring zip-lock bags, tripod and a number of filters.
Please see our Antarctica photography tips page for more detailed information.
Please read our full Antarctic packing list.
Do I need travel insurance for this cruise?
Absolutely. Travel insurance is mandatory for all Antarctica cruises. Make sure you read your policy carefully as some policies don't cover you when you make shore landings. Also make sure you are covered for at least $100,000 in emergency evacuation costs. Antarctica is a far away wilderness where rescue costs are high!
Please see our detailed article on Antarctica travel insurance.
What level of fitness do I need for this cruise?
The Antarctica Peninsula via the Chilean Fjords Cruise is not an extreme tour and you can do as much or as little activity as you wish. Hiking will be available most days, however, there is no pressure to go fast and you can rest as often as you wish. Kayaking does require a good level of fitness though.
There will always be a doctor on board if you ever feel ill. Please note that whilst no real fitness is required, a basic level will help you enjoy the experience more as you will be able to hike further and explore more areas along your journey.
Ships that sail the Antarctica via Chilean Fjords Cruise Itinerary
MS Maud
Carrying 500 passengers, the Midnatsol is one of the largest Antarctica ships. Decked out with nice pieces of modern art, the Midnatsol has a bight and colorful feel to it.
Natural light is everywhere and the main lounge is a two-story room with front facing panoramic views! Decked out with a Young Explorers Program, the Midnatsol is incredibly family friendly.
Get a Cruise Quote, Now!
Antarctica Guide do not sell tours, we simply provide impartial advice. If you would like an exact quote with our recommended specialist click Get a Quote.
FAQ
If you would like to know more, please leave a comment below and we will endeavor to get back to you within 24 hours! Alternatively, please see our FAQ page here. If you would like to get a cruise quote, please use this form.
Thank you - AntarcticaGuide Team