The Antarctic region is one of the most dramatic and beautiful landscapes on earth. Throughout the summer months the landscape and wildlife continues to change and visitors never know what they will see from one day to the next.
Antarctica cruise destinations are very weather dependent and you may not always be able to visit the sites on your suggested itinerary. Below is a list of the best places to visit in Antarctica.
Deception Island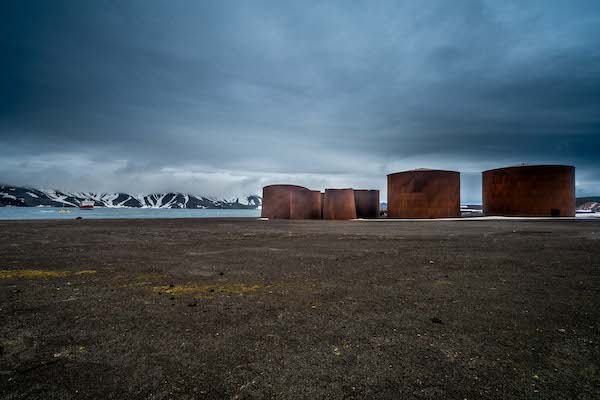 Deception island is part of the South Shetland Islands and is the caldera of an active volcano. Its horseshoe shape makes it an ideal harbour for ships and it was once a popular whaling station. The large oil vats can still be seen on the shoreline, providing visitors with a fascinating insight into the island's history. There are plenty of hiking options on the island and you can get some incredible views over the large bay if you hike right to the top of the caldera. Deception Island is also a popular location for the Polar Plunge due to its slightly warmer waters.
Port Lockroy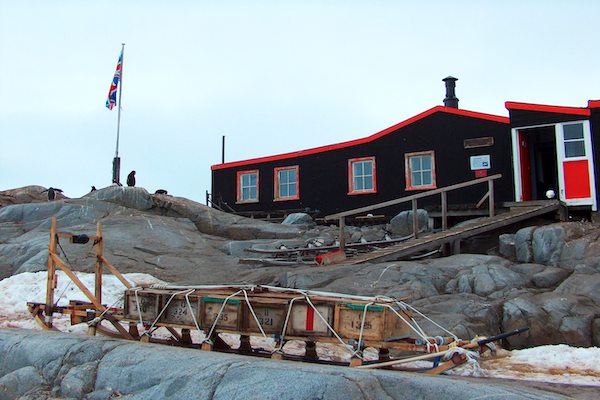 On Wiencke Island you will find Port Lockroy. Once a whaling station and then a WWII base, Port Lockroy now boasts a fascinating museum and post office. There is a little shop that sells books, gifts, and postcards. This is the perfect place to send a postcard to a loved one and even get your passport stamped.
South Georgia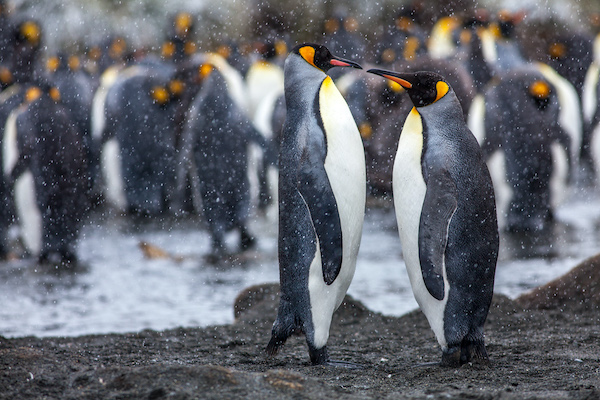 Not all itineraries visit South Georgia. However, if you are a wildlife fan, then the extra time and money required to visit the island is well worth it. The dramatic island of South Georgia soars out of the sea and its ragged mountains are quite a spectacle to behold. The beaches are the most popular site though thanks to the millions of king penguins and elephant seals that inhabit them - a true wonder of nature. South Georgia is also the resting place of the famous explorer Sir Ernest Shackleton.
The Lemaire Channel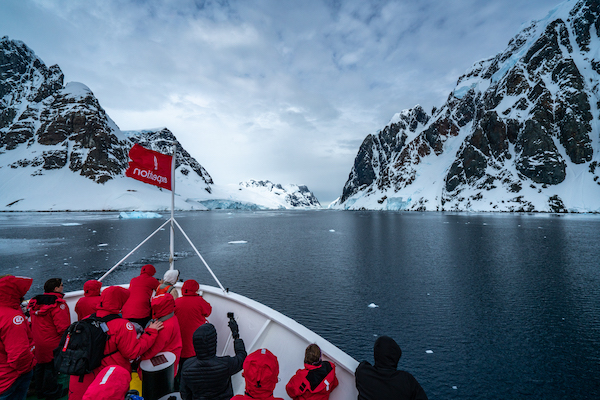 Also referred to as Kodiak Gap, the Lemaire Channel is without doubt one of the most beautiful locations on the Antarctic Peninsula. Many of the famous pictures you will see from Antarctica come from this spot. As narrow as 1600m at some points, the channel is engulfed by sheer cliffs either side and gorgeous icebergs below. This is also a popular location for humpback whales and orcas, so keep your eyes peeled. Please be aware that the channel may be impassable early in the season because of sea ice.
Get a Cruise Quote!
Antarctica Guide do not sell tours, we simply provide impartial advice. If you would like an exact quote with our recommended specialist click Get a Quote.
The Drake Passage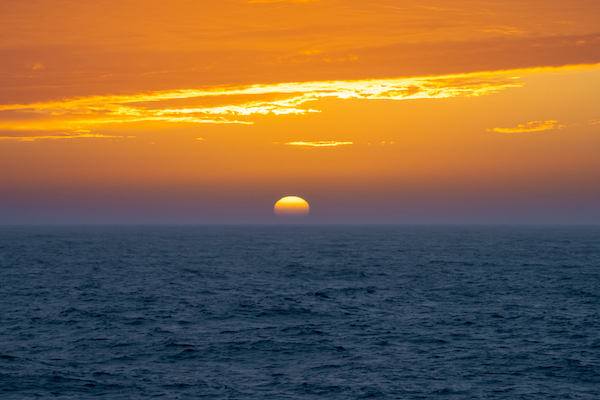 The Drake Passage is infamous among sailors due to being one of the roughest stretches of water on earth. To reach Antarctica from Ushuaia, travelers must cross this infamous passage. The journey usually takes 48 hours, but it can be longer depending on weather. Thanks to the latest weather detection systems, the passage is now very safe. However, if you suffer from seasickness, you may want to consider taking an express cruise itinerary instead. The passage is a great place to see seabirds, including the impressive wandering albatross.
Ross Sea Ice Shelf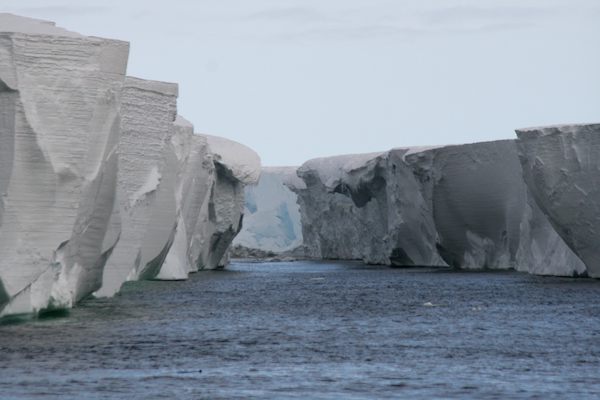 The Ross Sea Ice Shelf is the largest ice shelf in Antarctica and covers over 500,000 square kilometres. It can be seen from miles away and is a very dramatic sight up close given the shelf is almost 200m high. Very few cruise itineraries venture into the Ross Sea and you will have to pick your itinerary carefully. The Ross Sea region is also one of the few places you will have the chance to see emperor penguins.
Port Stanley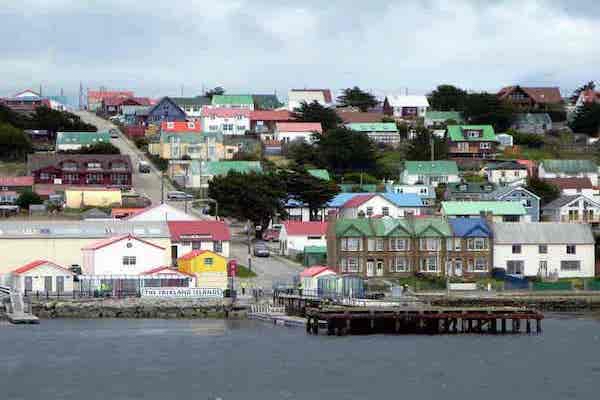 Stanley is the capital of the Falkland Islands and provides visitors with a tiny slice of Britain which includes red phone boxes, a fish and chip shop and, more importantly, a pub. Not only this, but the Falklands are home to beautiful white sand beaches packed with penguins and seabirds such as albatross and large skuas.
Elephant Island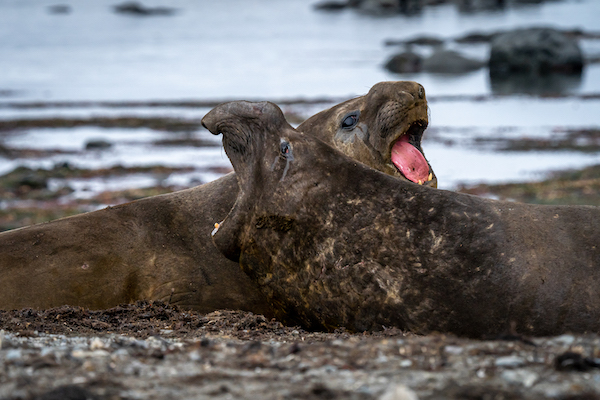 Located near the Antarctic Peninsula, Elephant Island is so named because of its elephant-like shape and also because it is home to a large amount of elephant seals. For people who do not have the budget or time to visit South Georgia, Elephant Island is the perfect place to see enormous elephant seals. Watch out for the large beach master males as they battle for supremacy of the female hareem.
Subantarctic Islands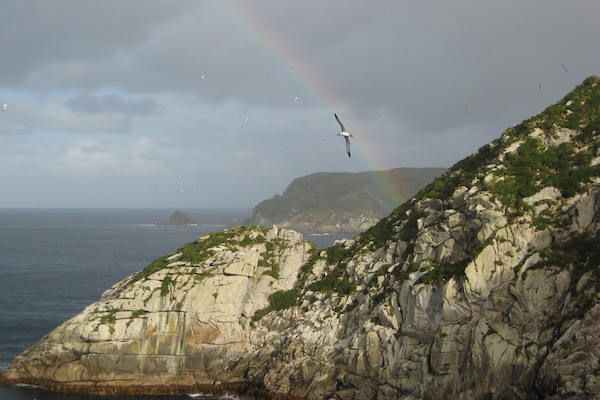 There is a good reason why all the Subantarctic Islands are Nature Reserves and World Heritage Sites. They all boast an incredible density and array of flora and fauna. Several trips each year usually visit these rarely seen islands and most itineraries depart from New Zealand. Odd megaherb species can be found on Campbell Island whilst huge colonies of penguins can be seen on Macquarie Island.
FAQ
If you would like to know anything more about the best places to visit in Antarctica, please just leave a comment below and we will try to respond within 24 hours.
Happy travels - Antarctica Guide Team