The weather in Antarctica is famously unpredictable and, as such, is a crucial element to most voyages visiting the White Continent.
The key to a successful Antarctic cruise is flexibility. Even in summer, the weather in Antarctica can be extreme. Gale force winds and freezing temperatures are not uncommon and operators need to work their itineraries around mother nature.
Having a positive attitude is key in these conditions as itineraries are constantly evolving and changing. Spontaneity is the name of the game during Antarctic voyages and most guests get a real buzz from the unexpected.
Very few trips these days offer travelers the feeling of the unknown, that feeling of waking up and not knowing what you may encounter. Antarctic itineraries give you this in bucket loads.
On the downside, weather can sometimes cause delays or force ships to bypass a particular area of interest. So, how does weather affect your Antarctic cruise? And how often does it affect it? Below, we answer these questions.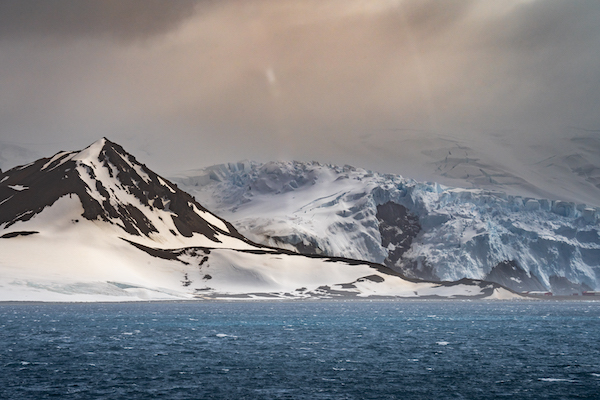 Delays to Antarctic voyages
Unfortunately, delays are always a potential hazard when it comes to travelling. To reach Antarctica by ship you'll need to cross the Drake Passage. This infamous stretch of water is one of the most dangerous in the world and making sure you cross it safely is absolutely paramount.
Luckily for travelers these days, modern navigation and weather forecasting systems are incredibly accurate. Because of this, ship operators are able to build a precise picture of how the weather is going to unfold over the coming days and whether or not it is safe to sail.
Operators will often leave slightly early or late to avoid inclement weather. This could be an hour or two, or even half a day. However, delays are still rare and most ships will sail on time from Ushuaia.
For people flying to Antarctica from Chile there is a slightly higher chance of delays as planes are not as well equipped as ships to deal with poor weather and visibility. Even so, 80% of flights to Antarctica depart on time.
Because of delays, it is hugely important that you purchase adequate travel insurance prior to traveling. Most operators will not allow you on the ship or plane without proof of proper travel insurance.
Changing weather conditions
Because of its location, the weather in Antarctica is incredibly changeable. No two days will be the same on your cruise and guests should be prepared for the unexpected. Clear, sunny days can turn into stormy weather within minutes in Antarctica thanks to the strong katabatic winds that fly off glaciers and churn the waters up.
luckily, your expedition teams are experienced in dealing with changing conditions and will always opt for the side of caution. Zodiac trips will sometimes be cancelled without warning when the onboard weather-tracking systems detect inclement weather approaching. Although this can be frustrating, it is for everyones safety.
During the cold nights ice will often form in certain parts of the peninsula, blocking access to certain bays or passages. Once again, this is common and something the captain and expedition team will be used to handling. As such, itineraries in Antarctic are very flexible and can change at any moment. Many people believe this factor adds to the true expedition feeling of visiting Antarctica and makes each day more exciting.
To avoid disappointment, try not to get your hopes up about visiting certain locations as landing sites are never guaranteed. This also applies to certain activities like kayaking, camping, snorkelling etc. Activities are at the mercy of the weather conditions and whilst the expedition team will do all they can to make them happen, there is no guarantee the weather will play ball.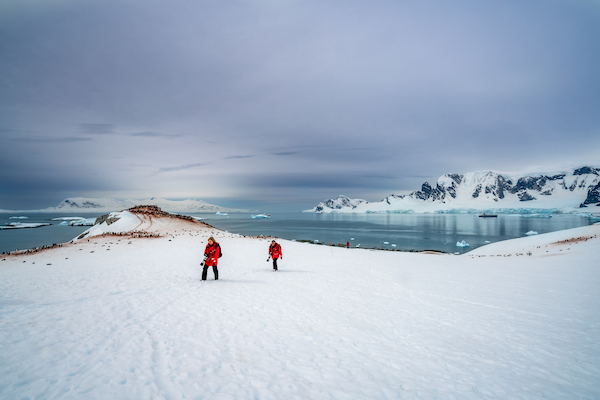 Flexibility is key
Having a flexible attitude to match the flexible itinerary is absolutely key when visiting Antarctica. Not only are the itineraries and corresponding activities flexible, but onboard events such as BBQs and the Polar Plunge are also at the mercy of the conditions.
Visiting the deep south of the world comes with its challenges. Being prepared for the unexpected is the best way to approach Antarctic voyages. This will allow you to get the most out of the experience and enjoy each moment to the most. Often the greatest encounters in Antarctica come from the least likely places.