The best Antarctica cruise is generally the one that gives you the most time on the ice. However, if you're short on holiday time or unsure of how long you want to be on a ship, a shorter cruise may the best option for you.
The best Antarctica cruise really depends on what you want to get out of the trip. Some people are interested in seeing wildlife, while others are more keen to witness the magical landscape.
Below we discuss each option to help people decide what is the best Antarctica cruise or them. For more information, please see our FAQ page here.
What Is the Best Antarctica Cruise For Wildlife Lovers?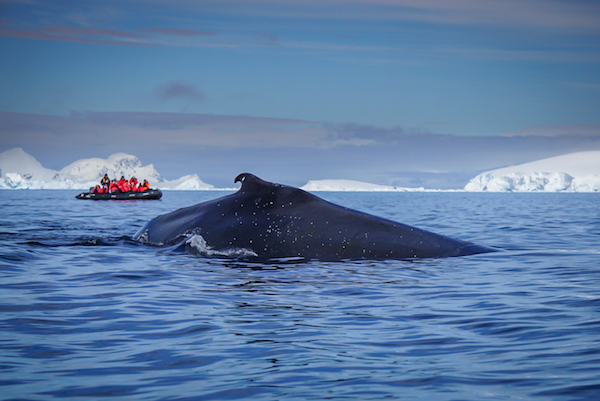 The best Antarctica cruise for wildlife lovers is an itinerary that visits South Georgia. Located 1,300 kilometres northwest of the Falkland Islands, South Georgia is widely considered to be one of the premiere wildlife watching spots on the planet.
South Georgia is home to millions of seals, penguins and sea birds, all packed together in one relatively small island. If you have ever seen a wildlife documentary about elephant seals or king penguins, the chances are it was filmed on South Georgia.
Cruises that visit South Georgia give you plenty of options to go ashore and witness these million-strong colonies of seals and penguins for yourself. The scenery is also breathtaking with mountains rising steeply from the sea. Throughout the year, the high elevations are always snow-capped, making for fantastic photo opportunities.
The downside to visiting South Georgia is the cost. Because you're spending longer at sea, the cost of the cruise goes up. There are some deals to be had, but you should generally expect to pay at least a few thousand dollars more than you would on a standard Antarctic cruise.
Also bare in mind that whilst the wildlife is not as abundant on the Antarctic Peninsula, it is still incredible.
What Is the Best Antarctica Cruise For Landscape Lovers?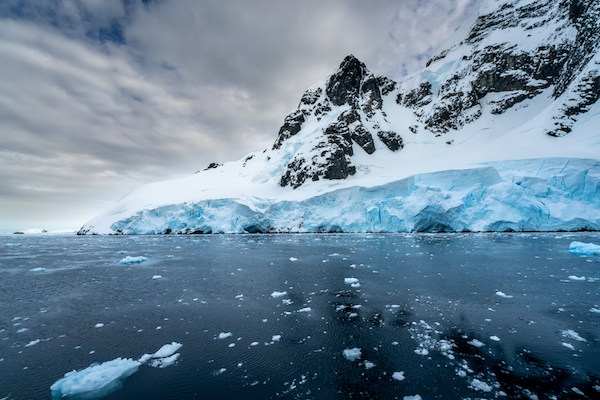 The best Antarctica cruise for landscape lovers is slightly more difficult to answer. Because of the weather itineraries are never pinned down and the same location can look very different depending on the year and the season.
Obviously the longer the cruise, the more landscapes you'll get to see. A great option therefore is to take a cruise that crosses the Antarctic Circle. This will allow you to explore further south than normal Antarctic cruises, and allow you to see some truly remarkable landscapes.
More importantly for landscape lovers is the season you travel. For people wanting to witness that pure white landscape with towering glaciers and icebergs, then earlier in the season is the best option by far.
October and November is when the cruise season kicks off and the icebergs have not melted. The landscape has a much more virgin feel to it and the shorter days mean you'll probably get some incredible sunsets. The downside to travelling early in the season is that the weather is colder and the days are more unpredictable. Some majestic photo spots such as the Lemaire Channel may be unreachable because of ice.
Travelling in the peak season around December and January means that the weather is warmer, the days are longer and most areas of the peninsula are accessible. However, the landscape looks rockier during this period, and mega icebergs are much rarer, as are bright sunsets.
For more information, please see our page on the best time to visit Antarctica.
Get a Cruise Quote!
Antarctica Guide do not sell tours, we simply provide impartial advice. If you would like an exact quote with our recommended specialist click Get a Quote.
What Is the Best Antarctica Cruise For People Short On Time?
Most classic Antarctica cruises take 10 days. This includes 2 days travel each way across the Drake Passage, giving you 5/6 days in the Antarctic Peninsula.
If that sounds too long but you still want to get 5/6 days in Antarctica, then your best option is to take a fly-cruise option or 'Express Cruise'. A fly-cruise essentially cuts out the crossing time by flying you directly into Peninsula from Punta Arenas. Most fly-cruise options take a week in total and cost similar to that of a standard cruise.
This is also a great option for people who suffer from seasickness as the Drake Passage is the roughest part of any Antarctic cruise. Saying that, the Drake Passage is an experience in itself and well worth doing if you have the time.
For more information, please see our Express Cruise itinerary page.
What Is the Best Antarctica Cruise For People On A Budget?
Generally speaking, the shorter the Antarctic cruise, the less expensive it will be. If you're on a budget therefore, we recommend taking a standard 10 day Antarctic Peninsula cruise.
Many cruise lines offer triple and quad rooms to single travellers. These are by far the cheapest options, but it does mean sharing with people (of the same sex) you do not know.
The ship you choose is also important. Vessels range from research-stye ships, to full luxury boats. Research -style vessels are the cheapest option, but they are also the most basic. In our opinion, this only enhances the feeling of a real expedition.
If you want a good price, shop around for a deal. Most cruise lines will offer some sort of deal throughout the year. Whether it's an early season deal, early booking deal, etc. just keep your eyes open. To make it easier we always suggest using a specialised Antarctic travel agent as they will know every single deal on offer and be told when new ones come on offer.
Last minute deals are often a good way of getting a good deal. However, you'll not know when you're travelling until the last minute which puts off people. Also, booking way in advance is also just as cheap generally.
Remember, Antarctica is a very remote destination and prices are never going to be super cheap. For more information, see our page on Antarctica travel costs.
What Is the Best Antarctica Cruise For History Lovers?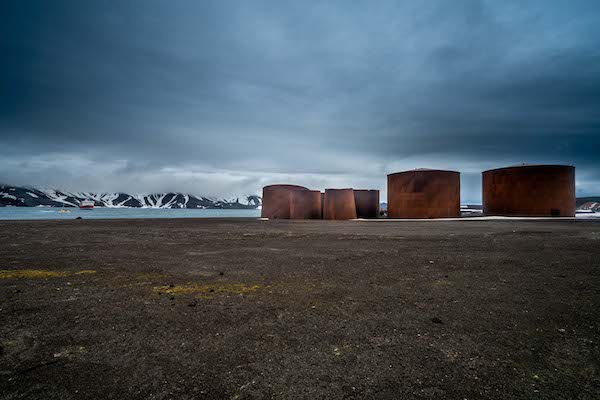 Supisingly to many, Antarctica is packed with history. The whaling era left its mark permanently in Antarctica, as did many of the early explorers. The cold climate preserves these histories incredibly well, giving history lovers a real treat.
Most standard Antarctic cruises will visit Deception Island and Port Lockroy. Both these locations are historically important and offer up remnants of Antarctica's dark whaling past. South Georgia is also one of the best spots to see a well preserved whaling station.
For real history lovers though, there can be no better cruise than the East Antarctic itinerary. Often called 'In The Footsteps Of Mawson', this itinerary traces Mawson's journey down East Antarctica. Often referred to as the grandfather of Antarctic science, Sir Douglas Mawson is famed for his Australian Antarctic Expedition 1911 - 1914 which offered up both rewards and tragedies.
The cruise is not cheap though and takes almost a month. For more information, please see our East Antarctica itinerary.
Get a Cruise Quote!
Antarctica Guide do not sell tours, we simply provide impartial advice. If you would like an exact quote with our recommended specialist click Get a Quote.
What Is the Best Antarctica Cruise For Active People?
For active people wanting a little more buzz on their Antarctic journey there are plenty of options. The best Antarctica cruise option for active people is the Basecamp Cruise itinerary.
The Basecamp itinerary gives people the option to go sea kayaking, hiking, camping, mountaineering and snowshoeing in the space of 6 days at no extra cost. This gives you an incredibly unique way of seeing the landscape.
For people wanting to scuba dive or go skiing, these options are available on certain cruises, but are much rarer and will cost more. Please also note that camping and kayaking are available on many cruise itinerary options, but you will need to pay extra for them. Some operators are also now offering snorkelling and stand up paddle boarding, both of which require no previous expereince.
For more information, please see our Basecamp itinerary page.