Antarctica Travel Cost
---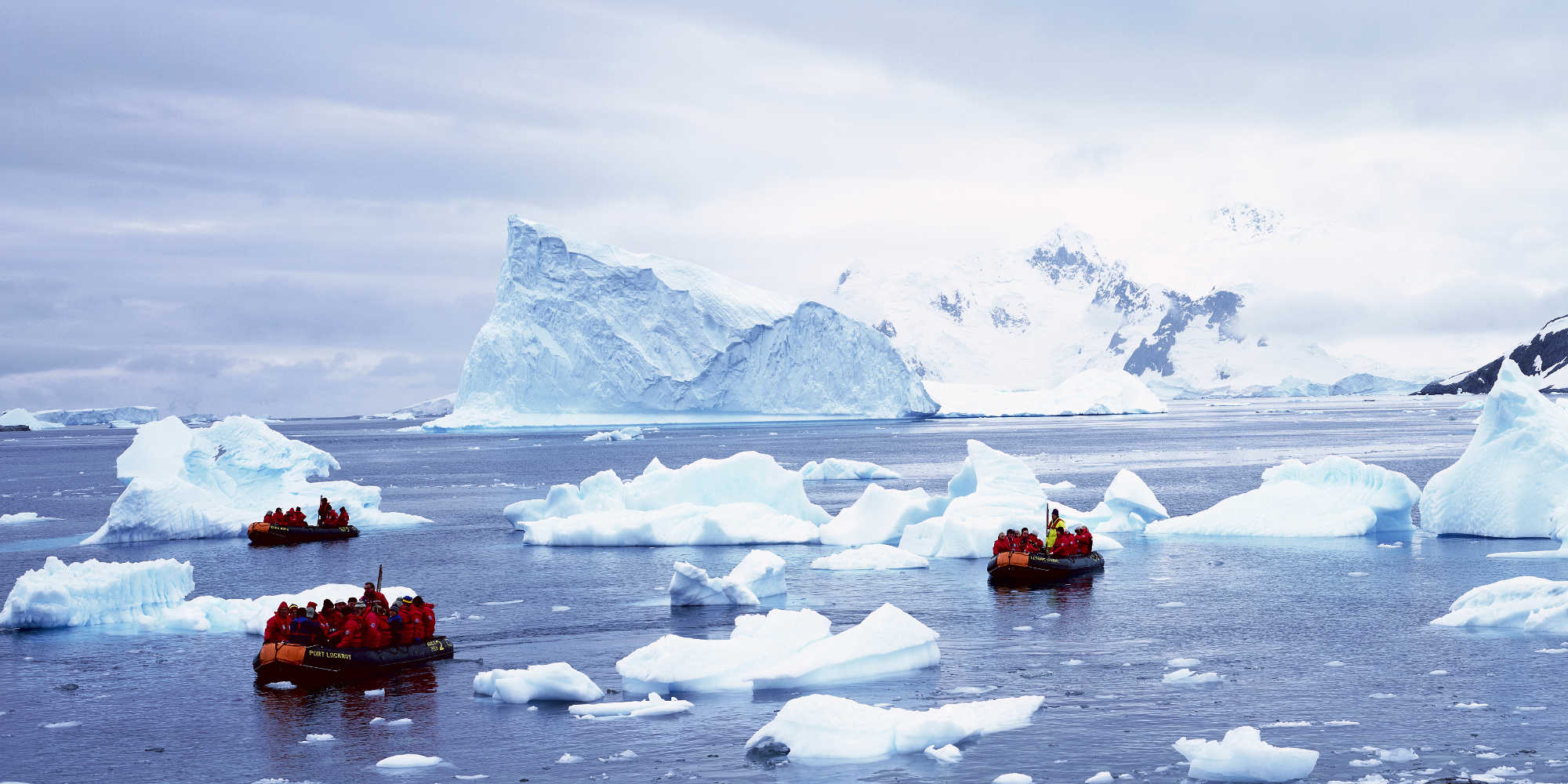 Planning a cruise to Antarctica is an exciting and unique venture, but visiting Antarctica does not come cheaply, as you will know if you've done a bit of research.
There are several extra Antarctica travel cost factors that are often overlooked when divvying up the budget and most people forget to add these in before their visit.
Below, in an attempt to highlight all of these budgeting blind spots, we have laid out the separate financial aspects to consider before embarking upon your Antarctica cruise.
We have tried to cover all options and hope to provide a clear breakdown of costs.
To enquire about visiting Antarctica, please use this form.
Get a Cruise Quote, Now!
Antarctica Guide do not sell tours, we simply provide impartial advice. If you would like an exact quote with our recommended specialist click Get a Quote.
How Much Does An Antarctica Cruise Cost?
As of 2020, the average price of an Antarctic cruise is US$10,000. However, the cost depends on which itinerary, ship, and cabin you choose. Prices can start from as little as US$6,000 and go up to US$50,000.
We believe there are 7 key Antarctica cruise costs to take into account for any person hoping to travel to Antarctica.
As various Antarctica itineraries offer many different activities and sites, budgets can vary quite widely when considering cruise operators, equipment and gear. Therefore, we do encourage everyone to explore a range of cruise schedules to find what best suits them before booking.
We recommend not basing your decision on price alone as cutting back on lower quality cruises could dampen your experience and result in a more uninspiring Antarctica trip.
Cruise Operators
One of the main chunks of your budget when visiting Antarctica will be spent on the cruise you select. There are literally hundreds of Antarctica cruise operators, so choices can be overwhelming and prices can vary considerably.
With over 70 Antarctica cruise itineraries, we realise that this can be a daunting prospect, but this also makes it even more essential to know what to look for when opting for a cruise operator.
The primary thing to consider is the type of cruise you want, of which you'll have three main options; a standard cruise from Ushuaia, a Fly-cruise from Punta Arenas or a luxury cruise.
Another important concern is that your desired Antarctica cruise operator is a member of The International Association of Antarctic Tour Operators (IAATO) who ensure cruise operators adhere to strict standards to protect the pristine Antarctica environment.
All good cruise operators should be a member and stick to the IAATO guidelines at all times.
The Antarctica cruise ship you choose will also have a huge impact upon the experience of Antarctica you have. Cruise ship size, onboard-activities and meal choices are all things to take into account and will vary with individual cruise operators.
One thing to note is that, though food is usually included in the cruise price, you may have to pay for drinks onboard.
Lastly, but certainly not least important is the lectures and guides each Antarctica operator provides. A good ratio to check for is 1 guide for every 10 passengers, but essentially, the more the better!
Lectures should occur twice a day and great operators will ensure guides are experienced professionals in their field and may also provide photography experts.
If an Antarctica operator ticks all these boxes, then you can feel fairly certain that you're in safe hands on your cruise.
Dependent on the cruise type you have chosen, budget between $7,000 – $9,000. For those with a slightly higher budget, you can lengthen your trip to include the Falkland Islands and South Georgia, with prices starting at $11,000 for 20 days. For longer itineraries with your own cabin, budget more towards $20,000.
If you would like to more, please see our detailed page on choosing the right Antarctica cruise. Or, if you would like to get in touch with our recommended Antarctica operator, please use this form.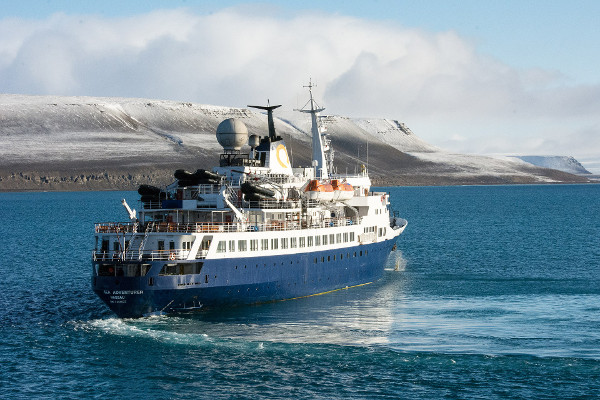 Antarctica Cruise Cost – Flights
Because the vast majority of cruise operators depart from Ushuaia, a port city on the southern tip of Argentina, flying there is another major Antarctica travel cost to consider.
On occasion, cruises will leave from Punta Arenas in Chile, Buenos Aires or Puerto Madryn in Argentina, but these are much rarer.
Some, more expensive cruises, also depart from New Zealand and Australian ports; Invercargill and Hobart respectively. However, these are much less frequent than South American cruises and also take considerably longer (7 days, weather-dependent).
For those travelling from Africa, Europe or America, South America tends to be the preferred departure point and flights there can obviously alter dramatically, depending on where you live.
In particular, flights from Europe to Ushuaia are fairly expensive, and it is often valuable to check flights to Buenos Aires and then get an internal flight to Ushuaia.
Flying to Ushuaia, most flights from Europe will cost somewhere between $1,500 – $2,000, flights from Africa roughly between $900 – $1500 and from the USA, in the region of $1000 – $1600.
Flying to New Zealand and Australia, from Europe the price will be around $1500 and flights from Africa, on average, between $1200 – $1500.
Another option for those with a bigger budget, would be to do a fly-in. As no commercial flights operate to Antarctica itself, you would have to book with a private charter operator and prices for a flight expedition can reach in excess of $30,000.
Budget at least $1000 – $1500 for flights, slightly more for European travellers.
For more detailed page, please see our page on how to get to Antarctica.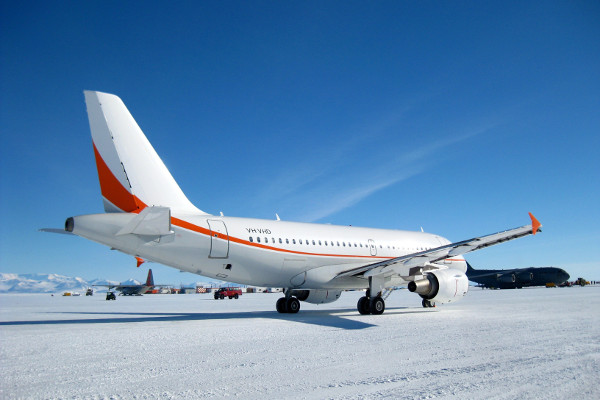 Visas, Permits and Vaccinations
No visa is required to visit Antarctica itself, though a valid passport is required to board an Antarctica cruise ship. All visitors, however, will need to obtain a permit.
If travelling with a cruise operator, you probably won't need to obtain this yourself as the operator will arrange the permit, but do check with your Antarctica cruise operator prior to departure.
For flights landing in South American countries, you may need to check with your foreign office in regards to visa requirements.
For British, American and Australian citizens, no visa is required for Argentina if you stay for less than 90 days. However, a fee is charged to US and Australian citizens. For US citizens the fee is US$160 and for Australians it is AUD$100.
Private Expedition Permits are required for parties operating expeditions in the Antarctica Treaty area. Therefore, if you are planning a private expedition, you will need to obtain this yourself.
Depending on which country you are from, you will have to contact your embassy in regards to this, but for US citizens, you have to complete a DS-4131 ADVANCE NOTIFICATION FORM – TOURIST AND OTHER NON-GOVERNMENTAL ACTIVITIES IN THE ANTARCTIC TREATY AREA and submit this 3 months in advance of your trip to the Department of State's Office of Ocean and Polar Affairs.
Visa cost free in most cases. Argentina visa fee for US citizens is US$160 and for Australian citizens, it is AUD$100.
For more information on Antarctica visa, please see our detailed page.
There are no vaccinations required to visit Antarctica.
For those departing from South American countries, it is advisable to consult with your doctor before setting off. Though no vaccinations are required for Argentina, Malaria is a factor to consider. A Yellow fever card is not needed to enter Argentina.
Budget around $30 for malaria tablets.
Get a Cruise Quote, Now!
Antarctica Guide do not sell tours, we simply provide impartial advice. If you would like an exact quote with our recommended specialist click Get a Quote.
Clothes, Equipment and Gear
Taking the correct clothing and gear to Antarctica will really make a difference to your comfort and enjoyment of the trip as temperatures can range from freezing to -15 degrees Celsius.
Layering is key and being able to add or remove layers is very important to ensure your warmth and comfort. Aim to take around four layers of clothing and make sure you have firm, waterproof boots and thermal socks.
Budgeting for clothing and gear can vary depending on what equipment you already have and the quality of clothing you buy. You will invariably save money on cheaper kit but this won't last as long as more expensive brands.
Budget around $1000 for clothing and equipment but bear in mind that this could be considerably less depending on how much gear you already own.
For more detailed information on Antarctica clothing, see our full packing list.
​Antarctica Cruise Cost – Insurance
When making such a big investment in your Antarctica trip, you want to make sure you're covered for any unforeseen travel delays, emergency evacuation, Antarctica activities and baggage issues.
Weather in Antarctica is relatively unpredictable and can lead to travel delays, interruption ad even cancellation. A good Antarctica travel insurance policy will include trip cancellation cover which, in general, pays out US$2,500 for standard cover or US$10,000 for advanced cover.
As Antarctica is such a remote wilderness, emergency evacuation insurance is a must! Most cruise operators will require you to have this as the minimum cost of Antarctic evacuation is $100,000.
Remember that you will also be travelling to South American or Australasian departure points and you will need to make sure that your insurance covers you in these countries as well.
You should budget around $90 – $140 for good travel insurance but do check the activities your policy covers as well as the excess before buying.
For more detailed information, see our Antarctica insurance page.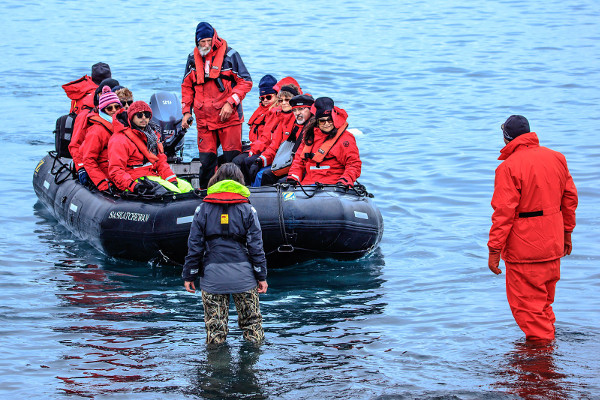 Overall Antarctica Cruise Cost
Below, we have summed up what you might expect to pay for your Antarctica trip based on various budgets. Please bear in mind that these are just guidelines and may be higher depending on your itinerary and travel choices.
Low Budget
Cruise – $7,000
Flights – $1,000
Visas – $160
Vaccinations – none
Clothes, Equipment and kit – $1,000
Insurance – $80
Miscellaneous – $100
Total: $9,340
Mid-range
Cruise – $10,000
Flights – $1,200
Visas – $160
Vaccinations – none
Clothes, Equipment and kit – $1,400
Insurance – $100
Miscellaneous – $150
Total: $13,010
Luxury Budget
Cruise – $22,000
Flights – $2,000
Visas – $160
Vaccinations – none
Clothes, Equipment and kit – $1,600
Insurance – $140
Miscellaneous – $200
Total: $26,100
Get a Cruise Quote, Now!
Antarctica Guide do not sell tours, we simply provide impartial advice. If you would like an exact quote with our recommended specialist please complete the form.
Great recommendation, thanks!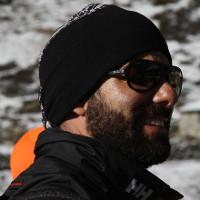 Mark W
USA
FAQ
If you would like to know more, please leave a comment below and we will endeavor to get back to you within 24 hours! Alternatively, please see our FAQ page here. If you would like to get a cruise quote, please use this form.
Thank you - AntarcticaGuide Team
You may also like...