During these tough times, our wanderlust is stronger than ever. Travelling to new and exotic places is something that many of us love to do. Sadly it is not possible right now, but that hasn't stopped many of us planning our next epic adventure. In this article we give our top 5 reasons why Antarctica should be your first vacation destination after COVID-19.
1. Antarctica is COVID free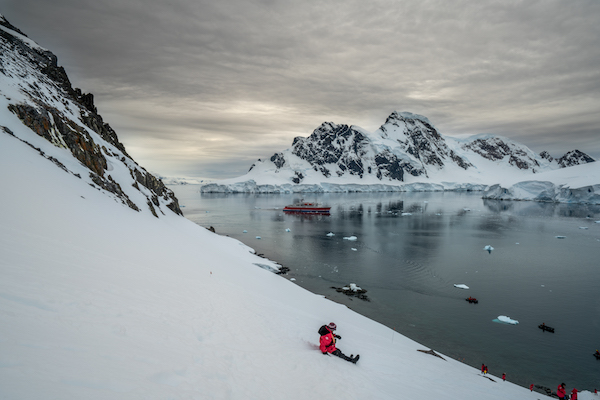 Unlike everywhere else on earth, Antarctica is the only continent to be completely free of COVID-19. There is not a single case on the entire continent. It is also extremely unlikely that there ever will be given its remote location and the lack of any permanent human settlement.
Many experts believe that in 2021 travel destinations that are more remote will be become far more popular for obvious reasons. Because Antarctica is one of the most remote destinations on earth, it is the perfect virgin territory where you can feel safe in the knowledge that you will not be contracting any viruses whilst on your trip.
2. Strict cruise regulations
Yes, it's true, the cruise industry has taken a big hit from COVID-19. All the horror stories of people being quarantined in small cabins and entire ships full of the virus have probably turned many people away from the thought of taking a cruise any time soon.
However, cruises will soon be some of the safest places to be. Why you ask? Because cruise ships offer a controlled space that can be monitored. When travel re-opens, travellers will not be allowed onboard Antarctic cruise ships without being tested. This means you'll be able to have peace of mind during your entire trip knowing that no one else travelling with you has the virus. Not many other holidays will be able to offer that same level of security.
Get a Cruise Quote!
Antarctica Guide do not sell tours, we simply provide impartial advice. If you would like an exact quote with our recommended specialist click Get a Quote.
3. You now have time to save up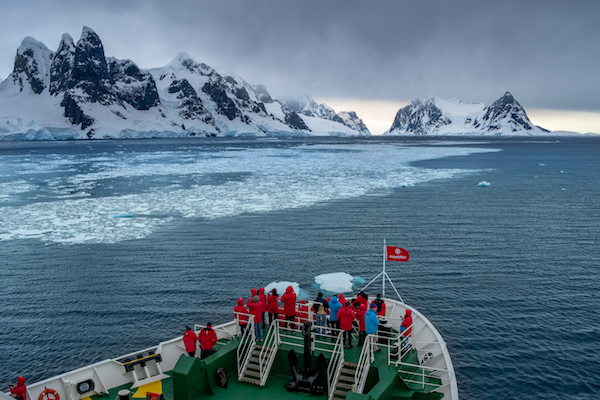 Lets face it, Antarctica is not a cheap place to visit with the average ticket costing around $US10,000. The main reason for this is that operating costs in such a remote land are predictably high. If you can afford it though, it is 100% worth it because Antarctica is a once in a lifetime trip.
The good news is that thanks to COVID-19 most of our 2020 travel plans have crumbled into dust, giving us the chance to save up for a trip to Antarctica! Although the average cost of a ticket is pretty pricey, there are cheaper options available. There are also many deals to be had whilst the cruise industry gets back on its feet. Therefore, this is the perfect opportunity to visit the 7th Continent.
4. Avoid people
Until a vaccine is developed and made available on a global scale, the risk of contracting the virus while travelling will always be a concern. Therefore, minimising your contact with others will be crucial. The chances of contracting COVID-19 in a tourist trap like Rome is far greater than a remote destination like Antarctica, Patagonia, Arctic etc.
Another good reason to visit Antarctica is that the cruise ships only carry a maximum of 500 people, with many carrying less than 200. So unlike the large Disney or Caribbean cruises which carry thousands of passengers, you'll never feel like you're one of the herd.
5. Antarctica is EPIC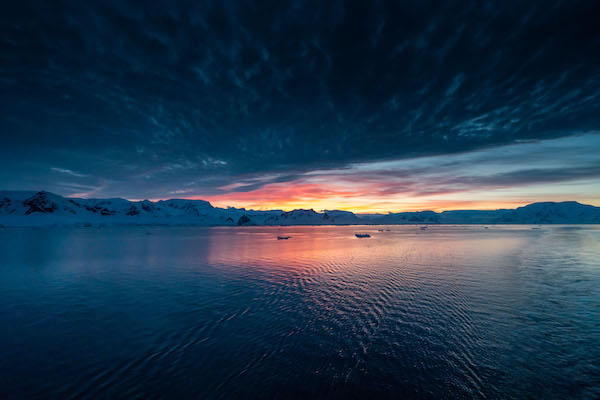 Our 5th reason why Antarctica should be your first vacation destination after COVID-19 is the main reason – Antarctica is EPIC! The landscape feels very alien and many people find themselves simply staring from the ship for hours. Icebergs rise up above the ship and the sunsets seem to go on forever.
For wildlife lovers, Antarctica is second to none. Every day you make shore landings and you practically have to dodge the penguins as you make your way across the icy landscape. Zodiac trips give you the chance to search for whales and seals which are seen most days. If you're lucky, you'll get to meet a curious humpback or minke whale.