Whilst Antarctica does have a reputation for being one of the most inhospitable environments on earth, people of all ages still visit this incredible continent every year.
Thousands of adventurous travelers sail to Antarctica each summer in search of epic landcapes and memorable wildlife encounters. Among these travelers are both young children and older guests who all share a love of the White Continent.
Although many Antarctic operators impose age restrictions for children, there is generally no upper age limit. This means that older guests need to judge for themselves how appropriate the trip will be for them and how fit they need to be.
To give you more information on the subject so that you can make an informed decision, we have put together this guide on Antarctic cruise age restrictions.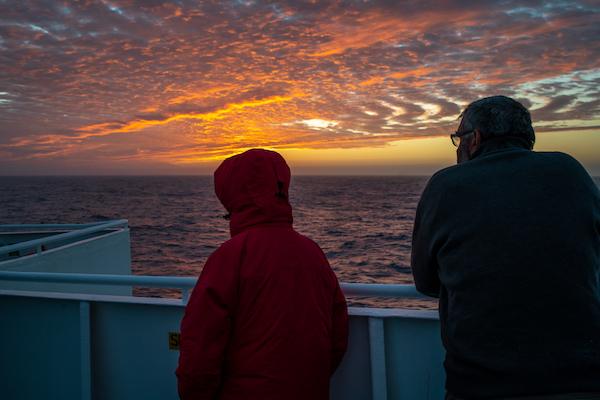 Sailing to Antarctica with children
Deciding whether to take your children to Antarctica can be a big decision given the costs involved. Ticket prices remain the same for all ages and this is something to factor in before booking.
Although some operators have no age restrictions for passengers, a number of operators do not allow children below the age of 12 to travel to Antarctica.
The age restrictions are put in place because Antarctic expedition ships are not designed with children in mind. High hand railings, slippery decks and wet landings can all be potentially difficult and hazardous for young children.
Parents should also factor in the onboard facilities on offer during the trip. Most small expedition-style vessels do not come with the same entertainment facilities that larger mega cruise liners do such as shops, cinemas, and pools.
Instead, you'll find a polar library, bar and lounge. If you sail on a more luxurious vessel then you'll also have access to jacuzzis, spas and saunas. Regardless of which vessel you sail on, very few young children will enjoy the facilities on offer.
Not only this, but a large part of everyday life onboard an expedition vessel is the daily talks given by the expedition staff. These talks last about an hour and range in subject from history and wildlife, to glaciology and photography. Once again, young children will struggle to even comprehend the talks, let alone enjoy them.
Because of these factors, we always suggest waiting until your children are at least 10-12 years old before taking them on a trip to Antarctica. Even at this age, the children would still need to have a strong love of wildlife and exploration to enjoy the journey fully.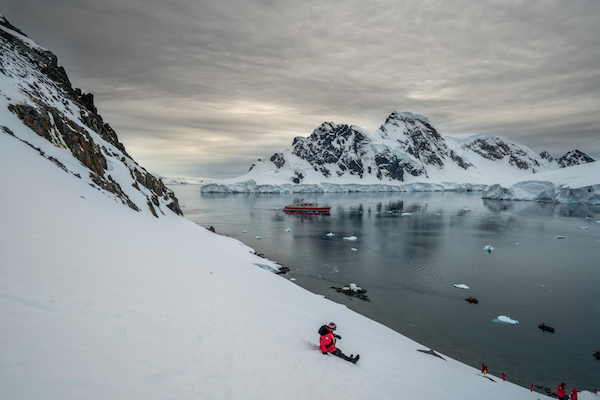 How old is too old?
There is currently no upper age limit for visiting Antarctica. The choice to visit Antarctica very much depends on your own health and physical fitness.
Whilst people of all ages visit Antarctica, the dominant age group is between 50-60 years old. On most Antarctic voyages you will find a number of septuagenarians, and even the odd octogenarian.
Unlike more traditional style cruises, expedition cruises have a stronger focus on activity. There will often be two shore landings per day whilst in Antarctica and these will consist of short to medium length hikes.
There is no pressure to hike the full distance and you can even stay onboard the ship should you wish. It's important to realise though that the hikes are often over uneven terrain. You may be walking over slippery rocks, or hiking through dense snow depending on where you land.
You will also need to make 'wet landings' in which you disembark your zodiac vessels in shallow water and make your way to the beach.
With these factors in mind, it is up to the individual to judge whether they will be able to get the most out of their Antarctic adventure. Your health should dictate your decision, not your age.
Onboard medical clinic
All expedition ships sailing to Antarctica will have a small medical clinic onboard run by a doctor. These clinics are only there to treat minor afflictions such as seasickness and cuts. Guests cannot rely on these clinics for more serious matters such as operations, or x-rays.
If you do have concerns, make sure to speak to your doctor prior to booking your trip.