The Best Antarctica Travel Resources at Your Fingertips
---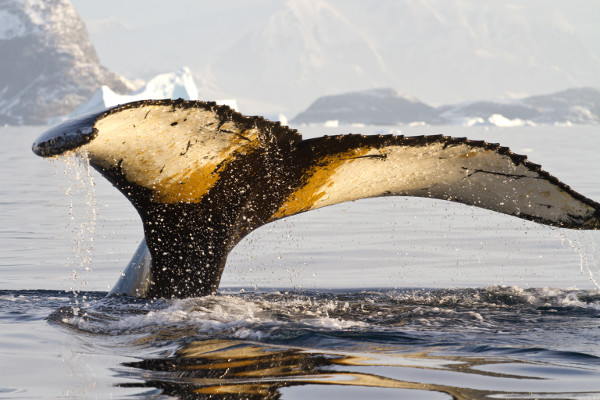 A great idea when taking on a new challenge or journey, or indeed visiting a new country, is immersing yourself in the relevant literature and information. You will quickly find that it allows you to experience new environments at a much deeper level.
Below we have provided a list of Antarctica travel resources that we personally have used and recommend. These include books, maps and other useful websites.
Best Antarctica Guidebooks
Lonely Planet – Antarctica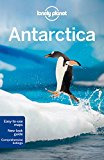 Lonely Planet's Antarctica guidebook is, in our opinion, the best guidebook available.
If you plan on visiting the White Continent then your definitely going to wan to take this with you! Click here to buy your copy.
Antarctica: A Guide To The Wildlife – By Tony Soper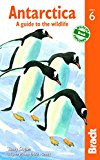 This latest edition of the guide provides full coverage of identification, feeding, breeding and the best locations to observe the wide array of species. Dafila Scott's illustrations are the perfect accompaniment to Tony Soper's immaculate text. Updated throughout, this brilliant little book is the most practical pocket wildlife guide to Antarctica. Click here to get your copy.
Antarctica Cruising Guide – By Peter Carey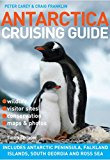 A definitive field guide to Antarctica, this book caters to South Pole visitors traveling by luxury liner, adventure cruise, or private boat. The guide is packed with gorgeous color photographs and detailed maps. This best-selling guide also includes fascinating accounts of interesting places to visit and local plant and wildlife descriptions. Click here to get a copy.
Antarctica Travel Map – By Globetrotter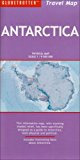 If you're the type of person that likes your big fold out maps, then this is a great option! This travel map of Antarctica has been specifically designed as a guide to both the physical and the political continent. The informative map features stunning shaded relief, a large-scale physical projection of the continent and a very detailed political map complete with the latest statistics. You can buy the map here.
Antarctica Travel Map – By Explorer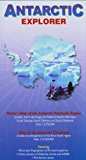 This another great little fold out map. Instead of focusing on the political layout like the map above, this map focuses on the continent's history instead. One side is taken up with a map of the Antarctic continent, around which short biographies of Antarctic explorers from Edward Wilson to William Spiers Bruce are shown. On the other side there are many lovely photographs of penguins, seals and other Antarctic wildlife. Click here to but this map.
Falkland Islands Map – By Explorer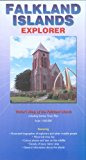 This is our favourite Falkland Islands map. One side provides an excellent and detailed map of the islands with key areas identified, while the other side presents information on the Falkland's wildlife, history and geography and also a town plan of Stanley. Click here to buy the map.
South Georgia Map – By Explorer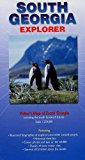 The best South Georgia map hands down! Similar to the map above, this provides a really detailed map on one side with the other side dedicated to the islands history, geography and wildlife, The map also details the South Sandwich Islands. Click here to buy your copy.
Best Antarctica Books
Antarctica: An Intimate Portrait of the World's Most Mysterious Continent – By Gabrielle Walker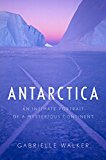 This is probably the best book on Antarctica written in the last decade! Gabrielle Walker, author, regular broadcaster with the BBC and consultant to New Scientist has written a book unlike any that has ever been written about Antarctica. The book weaves all the significant threads into an intricate tapestry, made up of science, epic history, natural history, poetry and what it truly feels like to be there! Get your copy here.
Endurance: Shackleton's Incredible Voyage – By Alfred Lansing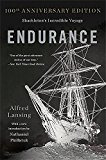 Endurance chronicles the astonishing saga of polar explorer Ernest Shackleton's survival for over a year on the ice-bound Antarctica seas. Time magazine described it as, "defined heroism." Alfred Lansing's scrupulously researched and brilliantly narrated book has long been acknowledged as the definitive account of the Endurance's fateful trip. Highly recommended! Buy your copy here.
Alone In Antarctica – By Felicity Aston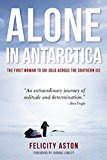 This really is a fantastic book about endurance and determination! Felicity Aston, meteorologist and physicist, took two months off from all human contact as she tried to become the first woman — and only the third person in history – to ski across the entire continent of Antarctica alone. The physical and emotional bravery will keep you gripped to the story throughout. Click here to buy a copy.
Useful Antarctica Websites
Antarctica Tour information
International Association of Antarctica Tour Operators (IAATO) www.iaato.org
Great organization established to practice and promote high standards of polar travel. Please make sure your operator is a member!
Antarctica Research Websites


Antarctic Treaty Secretariat (ATS) www.ats.aq
Provides a wide array of Antarctic links – great resource coordinating high quality international scientific research in Antarctica.
Scientific Committee on Antarctic Research www.scar.org
Coordinates high level international scientific research in Antarctica,
Council of Manager of National Antarctic Programs (COMNAP) www.comnap.aq
Provides links to National Antarctic Program websites.
Commission for the Conservation of Antarctic Marine Living Resources www.ccamlr.org
Conservation of marine wildlife of the Southern Ocean.
Council of Manager of National Antarctic Programs (COMNAP) www.comnap.aq
Links to National Operators.
Byrd Polar Research Center http://bprc.osu.edu
Polar and alpine research by Ohio State University.
INACH www.inach.cl
Chilean Antarctic Institute.
British Antarctic Survey www.antarctica.ac.uk
Excellent resources focusing on the Antarctic environment, science and much more.
United States Antarctic Program www.usap.gov/usapgov
Information surrounding Antarctic science, Amundsen-Scott station at the South Pole and much more.
Australian Antarctic Division www.antarctica.gov.au
Great general information about Antarctica, including research and environmental management.
Scott Polar Research Institute www.spri.cam.ac.uk
Major polar research centre containing a library and archive.
Centro de Estudios Cientificos www.cecs.cl/website
Private non-profit Chilean research centre.
Online Maps and Geographical Information
Antarctica Charity and Museum Websites
Get a Cruise Quote, Now!
Antarctica Guide do not sell tours, we simply provide impartial advice. If you would like an exact quote with our recommended specialist please complete the form.
Great recommendation, thanks!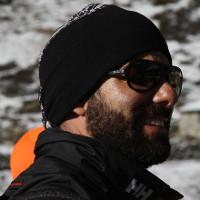 Mark W
USA
FAQ
If you would like to know more, please leave a comment below and we will endeavor to get back to you within 24 hours! Alternatively, please see our FAQ page here. If you would like to get a cruise quote, please use this form.
Thank you - AntarcticaGuide Team
You may also like...