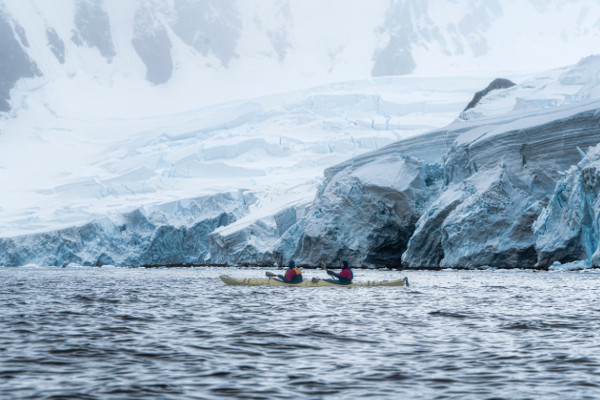 There are plenty of activities to do when visiting the White Continent. The best things to do in Antarctica include:
Kayaking


Hiking


Zodiac cruising


Diving


Snowshoeing


Skiing


Wildlife watching


Camping


Climbing
Being such a unique and beautiful continent, the list of things to do in Antarctica is endless.
The coldest, driest and windiest place on earth, Antarctica has a landscape of its own, forged from a millenia of ice and snow.
Tourists lucky enough to visit the White Continent on an Antarctica cruise have the opportunity to witness things that few people on earth have witnessed. Where else in the world could you feel the spray from a whales blow-hole or sit an arm's length from a seal or penguin?
The answer is no where. Antarctica is completely unique and, because of this, offers up a wide array of things to see and do that would otherwise be impossible.
In an attempt to help visitors understand the opportunities open to them, we have put together this detailed article outlining all the top things to do in Antarctica, including the top activities and best sites to see.
Get a Cruise Quote, Now!
Antarctica Guide do not sell tours, we simply provide impartial advice. If you would like an exact quote with our recommended specialist click Get a Quote.
Things to do in Antarctica – Activities
Wildlife Watching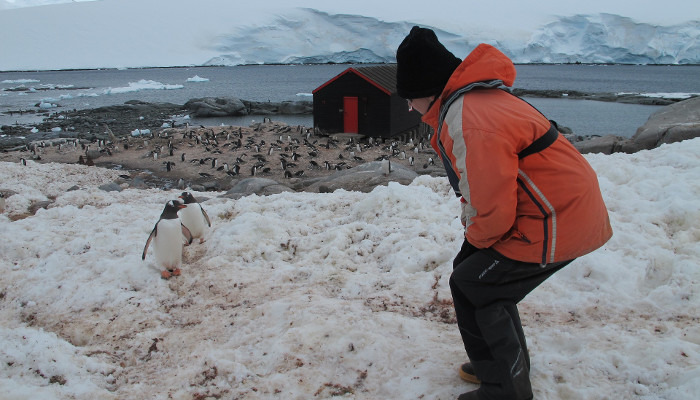 Without doubt what draws most visitors to Antarctica every year is the incredible array of wildlife.
Much like the Galapagos Islands, Antarctica wildlife is relatively tame and not easily scared by people. Penguins will often waddle past you and you'll be able to sit next to a colony of seals without disturbing them – perfect for wildlife photographers!
Whales also are not bothered by cruise boats and, if you're lucky, you'll be able to see a whale within 100 feet. Antarctica truly is a wildlife lovers dream and no trip will leave you disappointed.
Kayaking
One of the most popular things to do during an Antarctica cruise is kayaking. Kayaking allows you to traverse the smaller inlets that cruise ships can't.
This often means getting closer to wildlife that would otherwise be out of sight, especially seals that like to sun bathe on the smaller blocks of ice. If you like icebergs and want to get really closer look, then kayaking is the way to go as you'll be paddling around many of them, getting close enough to touch.
Many Antarctica cruise operators offer kayaking in safer waters, however a number of tour operators also offer it in conjunction with camping.
Although this can be pricey, if you love both kayaking and camping, this is an incredible experience, especially if it's a clear night! Please read our page on kayaking in Antarctica.
Take a helicopter ride
Okay, so not everyone can afford this option, but it's a seriously cool thing to do if you can!
Not only will you see seals, penguins and albatrosses in great swathes, but a helicopter gives you the best chance of seeing the elusive Emperor Penguin – the grandest penguin of them all!
Although not rare in Antarctica, Emperor Penguins are exceedingly rare to see as they tend to settle further inland where cruises can't go. If you do want to take a helicopter tour, make sure your Antarctica cruise operator offers this as many operators don't.
The top Antarctica cruise itinerary to see Emperor Penguins in a helicopter is the Weddell Sea Cruise.
Scuba Diving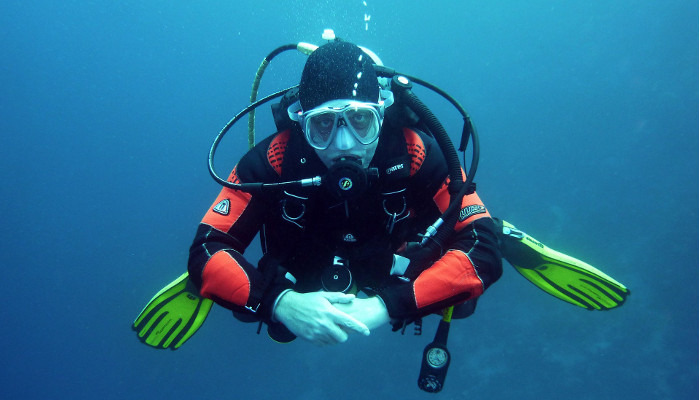 One of our favourite things to do in Antarctica, scuba diving offers a diving experience unlike any other! As we all know, the tip of the iceberg is only half the story.
Diving in Antarctica not only allows you to view the incredible glowing ice formations underwater, but also see a wide array of marine life that is ordinarily missed. These include kelp walls, crabs, sea-snails, sea butterflies, an array of Antarctic fish, shrubby horse-tails, krill, sea-hedgehogs, starfishes and giant isopods.
If you're really lucky, you'll spot Leopard seals, fur seals and the odd penguin! Compressors are always provided by your operator, however, you will need to bring a dry suit and hood along with your mask, fins, snorkel, pressure gauge, compass etc.
You'll dive with a guide and only a certain amount of divers will be allowed in the water at once.
Please see our detailed information page on scuba diving in the Antarctic.
Get a Cruise Quote, Now!
Antarctica Guide do not sell tours, we simply provide impartial advice. If you would like an exact quote with our recommended specialist click Get a Quote.
Becoming popular in recent years is Antarctic mountain climbing! This activity is not for the faint of heart and requires technical climbing experience.
Standing at just under 5,000 meters, Vinson Massif is Antarctica's tallest mountain and attracts some of the best mountaineers in the world. Although the climb is not tremendously difficult in terms of technical climbing, the altitude and extreme weather conditions make it an extremely difficult climb.
You'll need experience with ice axes, crampons and rope and be comfortable with camping in extreme cold weather. This is certainly not an activity offered on Antarctica cruises and you'll need to take a chartered jet with an adventure company into the interior of the continent.
The expedition usually last around 20 days and costs in the region of US$40,000.
If Vinson Massif sounds a bit extreme for your liking, then you maybe should consider climbing Observation Hill.
Located near McMurdo, Observation Hill takes roughly 30 minutes to ascend and rewards its climber with stunning views across the Ross Ice Shelf.
From the top you can also see the well know Mount Erebus! Look out for the memorial cross erected at the peak in honour of Captain Robert Scott and his polar crew. Be sure to wear the right clothes as temperatures can get very low higher up.
Please see our complete Antarctica packing list for advice.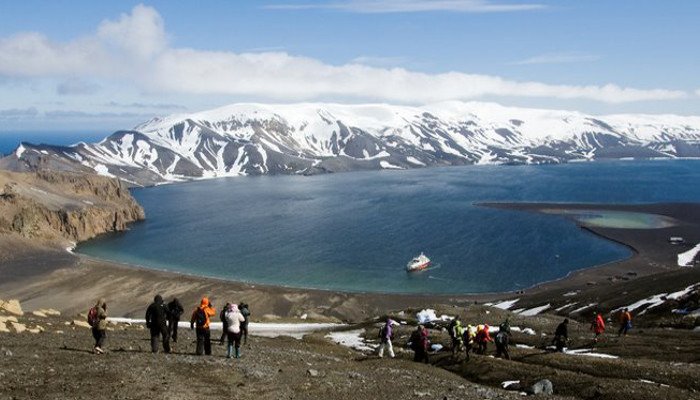 Although this may sound strange, swimming in Deception Bay (without a wetsuit!) is one of the most popular things to do during an Antarctica cruise.
Found on Deception Island, the bay is one of the safest harbors in the Antarctic region and was, for many years, a notable whalers station. The bay is actually a caldera of a volcano and is a popular swimming spot due to its hot spring. Speaking from our own personal experience, the water is anything but 'warm' – in fact, it's freezing! Saying that, the swim was very memorable.
Deception Island is also plays host to one of the largest Chin Strap Penguin colonies. For see our detailed page on swimming in Antarctica.
One of the best things to do in Antarctica, skiing trips are a fantastic if you want to explore further into the vast interior. Many operators offer cross-country ski trips as a day options or with an overnight camping experience. If you're a proficient skier you'll also have the opportunity to ascend and descend some unexplored snow-covered summits and visit penguin colonies normally too far to reach.
Get a Cruise Quote, Now!
Antarctica Guide do not sell tours, we simply provide impartial advice. If you would like an exact quote with our recommended specialist click Get a Quote.
Zodiac trips are a part of every single Antarctica cruise and are similar to a kayaking experience in the sense that the small powered boats can reach the smaller channels where the cruise boats can't.
If you're not keen on kayaking then this is a great option as you can get up close and personal with some of the Antarctica wildlife. One advantage of the zodiac is that it can cover some good distances and your guide should be able to find some impressive wildlife fairly quickly.
Zodiacs are also what you'll take for any shore landings. Make sure you have the right boots for these wet landings!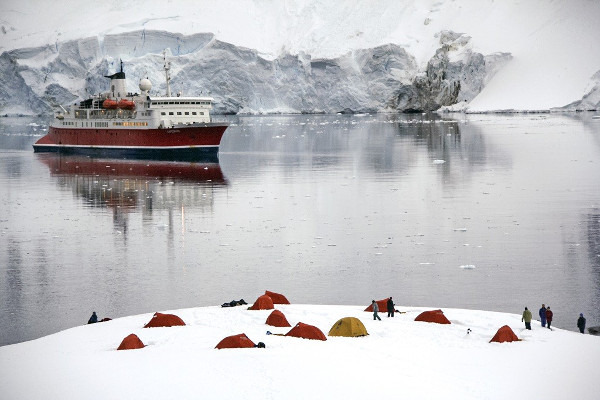 A night ashore camping has become a hugely popular activity option on Antarctica cruises and gives the camper a great feeling of what the early Antarctic explorers had to face (although you'll be much more comfortable).
All camping gear is usually provided, however, it's always wise to bring an extra sleeping bag or sleeping mat just in case. Sleeping under the midnight-sun is certainly a unique opportunity and you'll be able to hear all the sounds of the continent as you lie in bed, including the crackling of splitting icebergs and the grumblings of the moving glaciers.
If you're lucky you'll see and hear some of the amazing wildlife. Remember to take a look at the pollution-free night sky to see an ocean of stars come to light. Please read our page on camping in Antarctica for more information.
Run the Antarctica Marathon
Although not everyone's cup of tea, running the Antarctica Marathon is certainly an incredible achievement and one you'll remember for the rest of your life.
Conducted on King George Island, the Antarctica Marathon is often run in extreme conditions and the run will certainly test your mettle!
If a full marathon sounds a little daunting, there is the option to do the half marathon instead.
Send a postcard from Port Lockroy
Wouldn't your friends love to receive a postcard from an Antarctica post office?
Located at the old British Station on Port Lockroy, the post office/museum is by far the most southerly post office in the world and the most popular destination on the continent!
It's a favourite of Antarctica cruise goers and the site is known as Historic Site Number 61 under the Antarctic Treaty.
Get a Cruise Quote, Now!
Antarctica Guide do not sell tours, we simply provide impartial advice. If you would like an exact quote with our recommended specialist click Get a Quote.
Best Places to Visit in Antarctica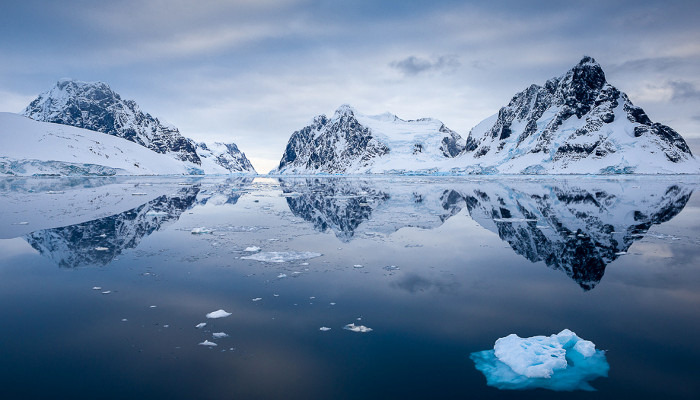 Without doubt the most famously beautiful section of the Antarctica Peninsula.
The narrow channel provide huge ice cliffs on either side and is one of the most spectacular landscapes in the region. Flanked by the peninsula on one side and Booth Island on the other, the Lemaire Channel is known as 'Kodak Gap' thanks to its photogenic nature.
For more information, please see our page on the Lemaire channel.
Paradise Harbor (or Paradise Bay)
One of the best places to see Antarctica in a zodiac! The glacier at the harbor's head provides incredible ice shapes that come in a multitude of different blue hues. The bay is also a hot spot for wildlife as the ice-floes are a favourite lounging spot among penguins and seals. If you're lucky you'll also spot a whale – so get your camera ready!
If you love icebergs then you'll love Hope Bay – also known as Iceberg Alley. The bay has some awesome icebergs that are all beautifully blue and glow brightly in the deep sea.
Hope bay also boasts its own school, post office and mayor – who'd have thought! You can also check out the huts from the Swedish Antarctic Expedition that wintered in 1903.
South Georgia and the South Sandwich Islands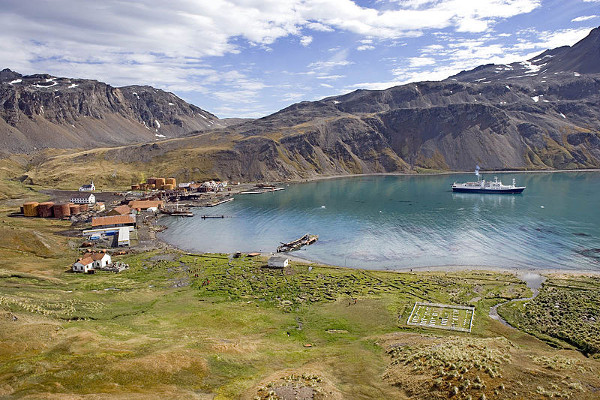 One of the most picturesque areas in the Antarctic, South Georgia is hugely popular and one of the most visited places in Antarctica.
Whilst its fascinating history of antarctic exploration is enough to draw many, its concentration of wildlife is what draws mist visitors. 95% of the worlds Southern Fur Seals arrive in the summer months and over 50% of the worlds Southern Elephant Seals also arrive then.
Cruises generally coincide with these migrations and tourists can literally see millions of seals in one place. On top of this, 6 species of penguin inhabit the islands, including cheeky Gentoos, regal and the impressive King Penguin.
Entire hillside will be covered with penguins and you'll also see circling albatross and other Antarctic sea birds gathering. South Georgia and the surrounding islands are truly a wildlife lovers dream and anyone who is considering an Antarctica Peninsula cruise should definitely consider adding on a stop over here.
Find out the best time to visit South Georgia.
South Shetland Islands (including King George Island)
A string of islands of the North-west side of the Antarctica Peninsula, including King George Island which is often considered as the 'unofficial capital of Antarctica'.
This is because more research station are based on King George Island than any other location in Antarctica. There are 12 bases on the island, all run by national Antarctic programs worldwide. Several South
Shetland Islands will always make it onto a standard peninsula cruise and the wildlife and glacier formations make it a favourite spot of tourists.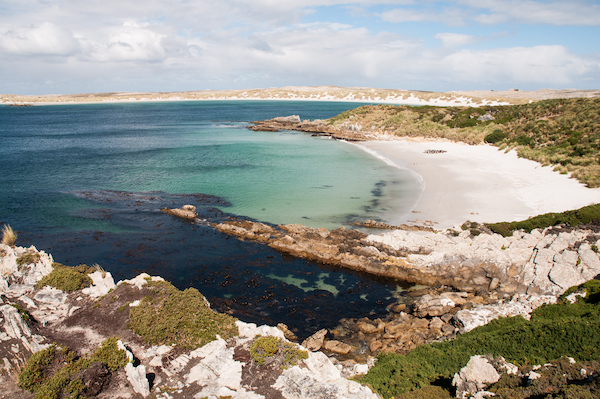 If you visit South Georgia, you'll almost certainly visit the Falkland Islands.
One of the gems of the Antarctic region, the Falkland Island feel different to the rest of the region. The modern world has impacted the islands and the extreme wilderness of Antarctica is somewhat tamed here.
However, the islands provide clear blue seas, long white-sand beaches and wide open hills captured in blue skies. The wildlife is spectacular and you'll have the opportunity to see sea lions, elephant seals and 5 types of penguin species.
The British owned island has a distinctly British feel and the main port town has a lovely atmosphere that is relaxed and welcoming.
Get a Cruise Quote, Now!
Antarctica Guide do not sell tours, we simply provide impartial advice. If you would like an exact quote with our recommended specialist please complete the form.
Great recommendation, thanks!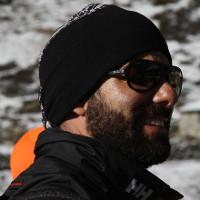 Mark W
USA
FAQ
If you would like to know more about about things to see and do in Antarctica please leave a comment below and we will endeavor to get back to you within 24 hours! Alternatively, please see our FAQ page here. If you would like to get a cruise quote, please use this form.
Thank you - AntarcticaGuide Team
Tags: Best place to visit in Antarctica, Things to do in Antarctica, Places to visit in Antarctica, things to see in Antarctica
You may also like...