Antarctica Clothing
---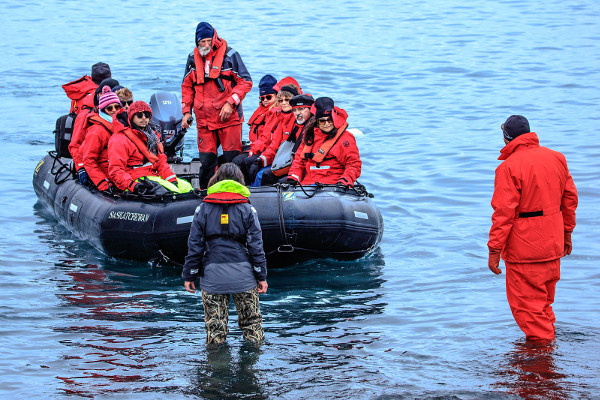 No matter what time of year you travel, Antarctica is cold.
Weather on the peninsula generally ranges from around freezing in high summer to -10/15 degrees Celsius in the shoulder months.
To ensure that you remain perfectly comfortable on your trip it is critical to understand the concept of layering with your Antarctica Clothing.
Being able to layer up and layer down is very important. Layering only works if each layer is made of a high-wicking material that allows moisture to pass from one layer to the next. Remember, your layers should hug the skin neither too tight nor too loose – just snugly comfortable.
When layering, cotton should generally be avoided as it is hydrophilic moisture struggles to pass through and stops the wicking process. However, cotton is fine when you're on-board, as your cruise ship will be heated to room temperature.
Here are the layers of Antarctica clothing that we recommend you take with you. All clothing suggested below comes in men and woman's variants.
Antarctica Clothing
Underwear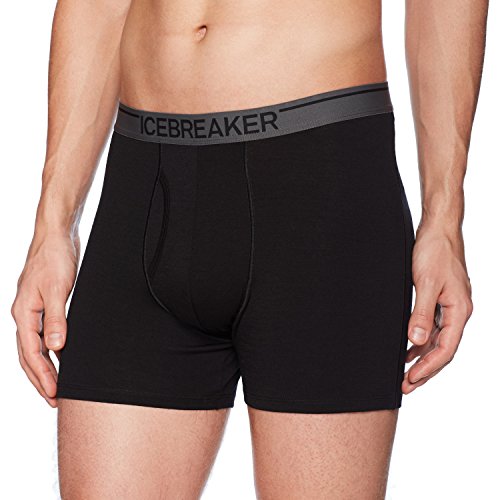 Depending on the duration of your trip you should bring 4 or 5 pairs of sports underwear.
Sports underwear made by Icebreaker are brilliant. Alternatively, you could wear any sporting brand underwear such as Adidas.
Ladies should bring two pairs of sports bras, again we would recommend Icebreaker.
Base Layer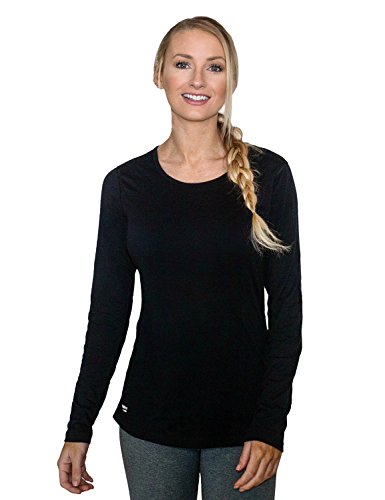 A lightweight base layer – or 'next-to-skin layer' – over your underwear. This layer is for the really cold days when you're feeling the bite. You certainly won't need this layer on-board your ship. However, in cold conditions this is a critical layer as it is in contact with your skin.
We highly recommend Helly Hanson base layers and personally use them. Other good brands are Smartwool Lightweight Base Layers or Icebreaker Oasis Base Layers. All three brands make their base layers from 100% merino wool. This is the best high-wicking wool available and their products are super comfortable, top quality and provide amazingly good moisture control.
If you happen to be allergic to wool then Patagonia Capilene Lightweight Base Layers make a great synthetic alternative.
For a standard 2 week trip, two or three pairs of top and bottom base layers should be enough. We take three pairs generally because the trip is often longer than the cruise itself and you don't want to smell!
Shirts and Trousers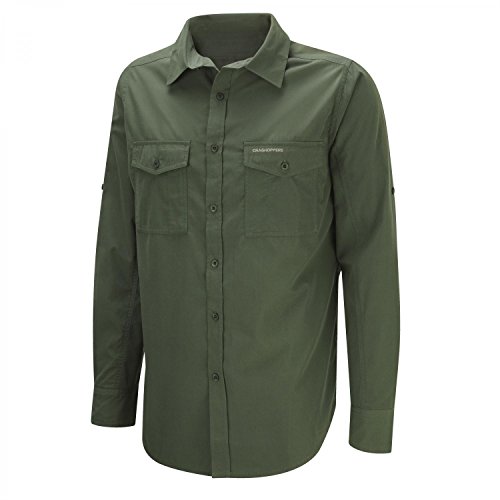 In terms of shirts we recommend 5 x long sleeve shirt and 1 x short sleeve shirt, however, this more dependent on how many times you want to wash your clothes. The ideal fabric is a lightweight, breathable and super quick-drying polyester, nylon or merino. Make sure your shirts are not cotton as cotton holds moisture and is slow drying.
Great travel shirts are made by Craghoppers, Icebreaker, and Columbia.
Another important factor is your trousers. You'll ideally want at least two pairs and these will need to be warm, but manoeuvrable. For general wear and manoeuvrability, Moleskin trousers are ideal. Orvis moleskin pants are our favourite, however, Canterbury of New Zealand do a good pair also.
For those colder days, you'll want something thick, warm and waterproof (in case of any frolicking in the snow). The best option here is usually ski pants. We understand that ski pants can often be very bulky and restrict movement, however, good pairs by North face and Helly Hanson are lightweight and manoeuvrable. As mentioned above, below your ski trousers you'll want a good base layer such as Helly Hanson's base layer.
Insulation Layer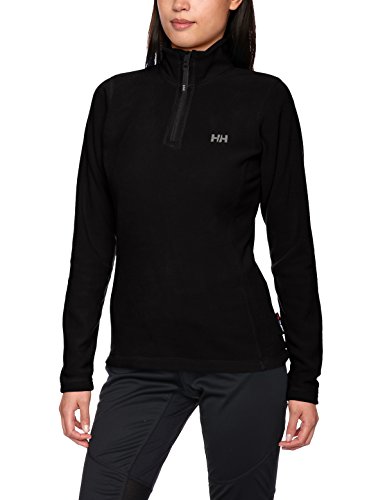 For cold climates like Antarctica, an insulation fleece layer is very important. Ideally you'll bring one mid-weight fleece, jacket or parka top. This is your second layer and is used to go over your base layer or, if it's a slightly warmer day, as a standalone layer that can be worn over your t-shirt (good indoor option).
Insulation fleeces that use Polartec materials are the best option. Typically, Polartec fleeces come in 100s, 200s or 300s. 300 is the heaviest, but usually the best weight in the cold Antarctica conditions.
Our recommended Polartec-200 Fleece Jackets include North Face, Helly Hansen and Columbia.
A really useful feature to look out for when buying your fleece jacket is a hood as this can double as an instant balaclava in the cold, biting wind. See the Arc'teryx Fortrez Hoody or the Fjallraven Ovik Fleece for excellent examples.
Core Jacket (Outer Layer)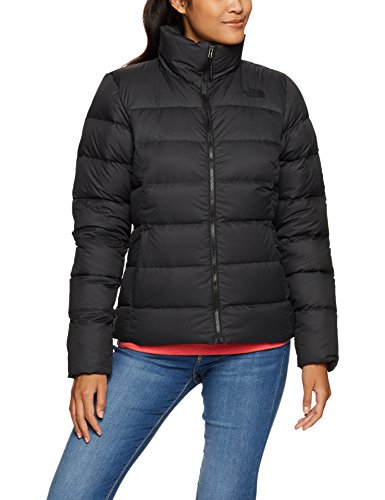 The outer core shell layer or 'third layer' as it is more commonly known, is made up of a waterproof, windproof and warm shell jacket and trousers. Warm jackets can be very complex, especially as there are so many options.
They're usually split into two general types – synthetic or down (some are also insulated with wool). The upside of down jackets is that they usually far lighter and generally more warm than synthetic jackets.
However, because of this they are a great deal more expensive! Down jackets are also not particularly good in wet or moist conditions. Please note that many Antarctic cruise operators will provide an outer jacket for you as part of the expedition cost.
The crucial factors to consider when selecting an outer jacket are:
Warmth and Weight: The weight of an outer jacket can vary considerably from very light (around 450 grams or less) to very heavy – more than 1kg! The lightest winter jackets on the market use a down fill and often weigh as little as 200 grams. Down is ideal in that it provides the best weight-to-warmth ratio available. Weather in the Antarctic though is cold and the light-weight jackets just won't cut it. Although often slightly more cumbersome, you'll want a jacket on the heavy side for your trip to Antarctica as these are almost always the warmest. We suggest a winter jacket in the region of 700-950 grams for Antarctica.
Waterproofing: Despite down jackets being dominant in terms of warmth, they are far more susceptible to rain and moisture. When moisture enters your down jacket the jacket will lose its loft and insulation capacities. A down jacket will not break down at the slightest hint of water, however, in a heavy downpour a synthetic jacket will keep you much more dry. If your dead keen on getting down, which is probably the best option for Antarctica, the crucial factor to look out for is a jacket with a solid water-resistant outer fabric layer. Generally the best fabric on a down jacket for this is Pertext Shield, and for a synthetic jacket it's nylon. The best jacket on the market is probably the Fjallraven Expedition Parka, however, if you fancy something slightly cheaper the North Face Himalayan Parka is also very good. Both these options are stunningly durable and weather proof.
Cheaper options will generally be less worn and wont deal with moisture as well, however, unless you are going ashore often, you are unlikely to encounter any rain on your trip, so it then becomes a matter of warmth. We personally enjoy sitting on the ice and snow to watch and photograph the wildlife, so a waterproof jacket is our preferred option. There is also the option to get a super-warm insulation layer and get a thinner outer core layer that will cost less. A good example would be the North Face Nuptse jacket – super affordable and reliable.
A further note here. We often get asked if ski jackets can be used as an outer core layer. The answer is 'it depends on the ski jacket'. If it meets the requirements above then yes. Ski jackets are often not as warm as a proper arctic jacket, but some of the top range ones are certainly good enough! The same goes for ski trousers.
Versatility: We suggest going for a jacket that has a hood, good hand warmer pockets and allows for good movement. Really good jackets will last years and you'll want to use it more than just once.
Outer Insulated Trousers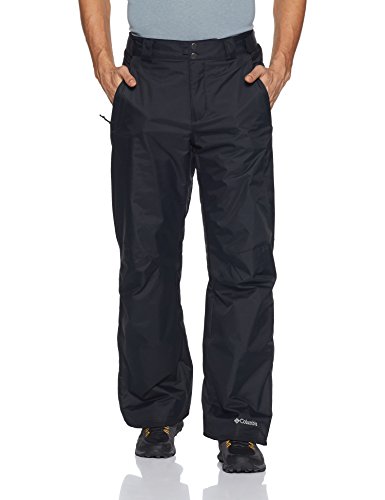 Warm trekking trousers are also a must in Antarctica, especially if you plan on plonking yourself down in the snow.
The key characteristics to look out for are: Water resistant, wind resistant, sun protective, and a fleece inner material with a quick-drying polyester outer layer for warmth.
The best option in terms of warmth and weather proofing is the Arc'teryx Kappa Pants. If you just want a good waterproof outer layer without the extra warmth then some great options include North Face Resolve, Fjallraven and the Helly Hanson Packable pants.
Antarctica Clothing You Should Avoid On Your Trip
Jeans: These are useless – they absorb moisture quickly, they are difficult to walk long distances in, They take a very long time to dry, they let body heat escape, must we continue …
Cotton: Wearing cotton material clothes is fine on board your ship, however, when layering up they cotton is terrible at wicking and wont let your body breathe.
Antarctica Gear List Continued
FAQ
If you would like to know more about Antarctica clothing, please leave a comment below and we will endeavor to get back to you within 24 hours! Alternatively, please see our FAQ page here. If you would like to get a cruise quote, please use this form.
Thank you - AntarcticaGuide Team
Tags: Antarctica clothing, Antarctica jackets, Antarctica clothes, clothing for Antarctica, Antarctica parka