If Antarctica is famous for one thing, it's the fact that it's the coldest place on record. Forget Siberia or the Northern Arctic region, Antarctica takes the cake for freezing weather. Speaking of food, two scientists wintering in Antarctica this year made it their mission to 'cook' some tasty meals outdoors. The results were epic.
Cyprien Verseux and Carmen Possnig are two researchers working at Concordia Station in Antarctica. Located 1,000 miles from the Geographical South Pole and with average winter temperatures of -94°F (-70°C), Concordia Station is one of the coldest and most remote regions on earth.
Whilst everyone loves a good al-fresco dining experience, station leader Dr Cyprien Verseux and his colleague Dr Carmen Possnig decided to take this to a new level with the arrival of spring. In temperatures ranging from -50°C to -60°C, the two scientists cooked a series of meals with incredible results!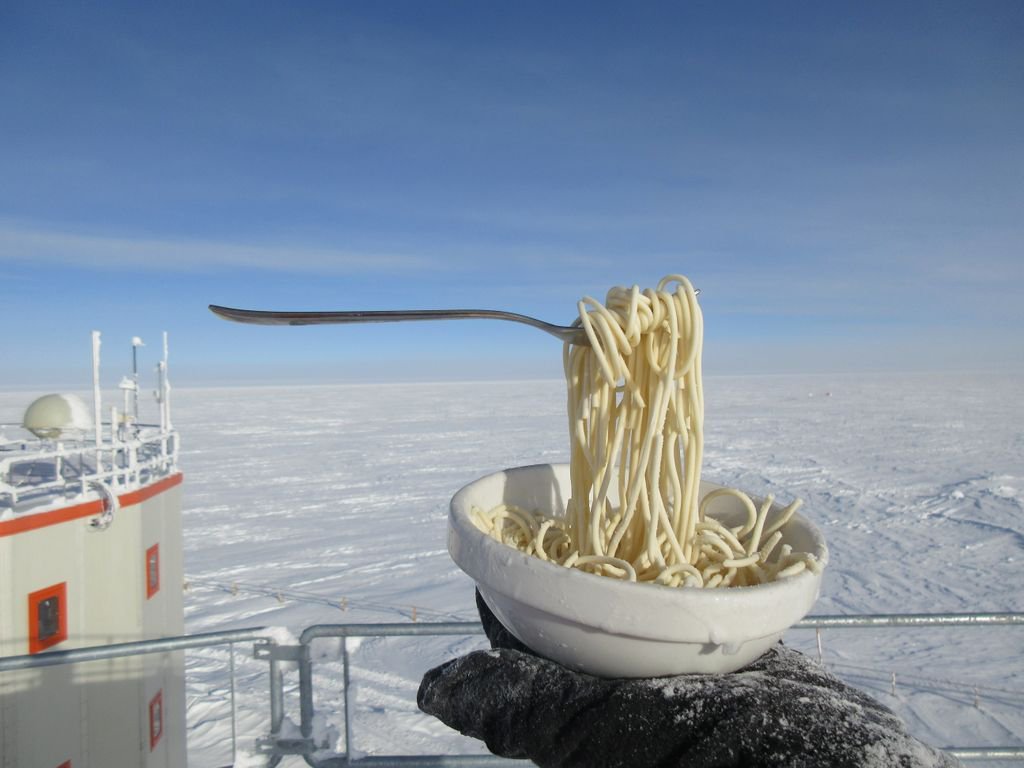 Shot by Carmen Possnig, ©ESA, at Concordia Station Antarctica 2018.
Speaking to the Press Association Dr Verseux told them that "Temperatures are rising, -60C already feels warmish after the winter months, and we decided to take photos showing the cold in a fun way before we get summer temperatures.
"The temperatures are so low here that just giving numbers is not very evocative." Dr Verseux explained.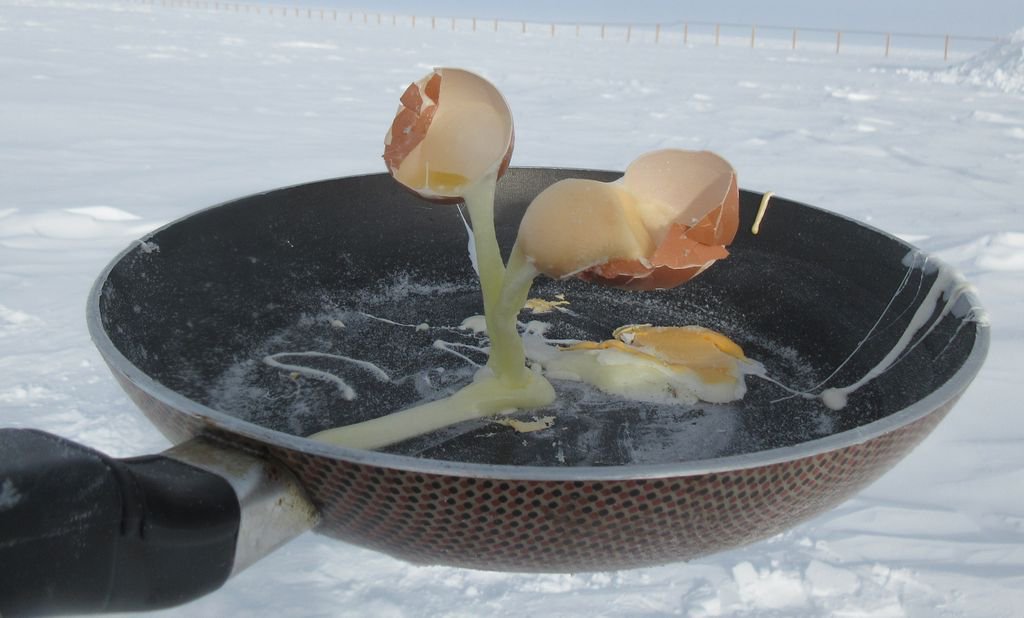 @ CPossnig and @ CyprienVerseux . © # PNRA ( @ ItaliAntartide ) / # IPEV / @ esa
When asked what the researchers actually eat, Dr Verseux said that "We eat mostly frozen food. Given that the temperatures never are in the positive, we just store it in containers outside."
Speaking to Insider, Dr Carmen Possnig stated that "We have an Italian cook, so we eat lots of pasta, pizza, and risotto, but also fish, frozen vegetables, and meat — basically it's a mix of Italian and French cuisine," she said.
"We have a few exotic things as well — kangaroo and crocodile from Australia, for example — but we only eat that on rare occasions."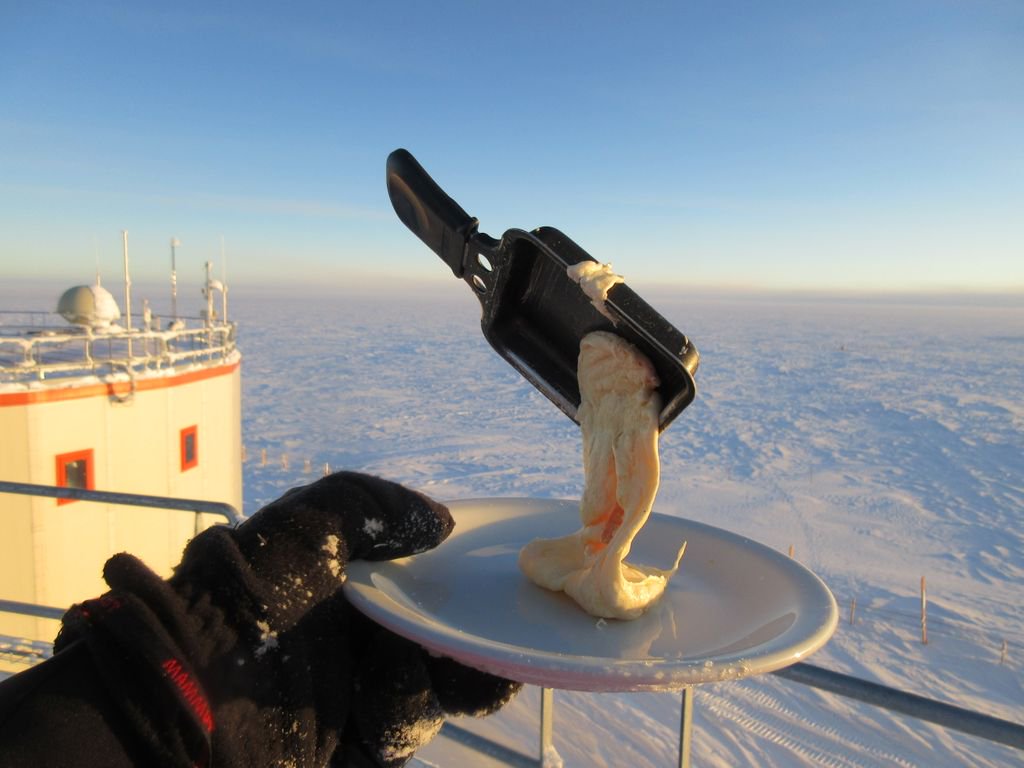 : @ CPossnig and @ CyprienVerseux
Dr Possnig says the remote and eerie landscape is ideal for her team preparing for future spaceflight missions. "Doing research for ESA, and through this research enabling future human spaceflight missions, is simply perfect in this environment,".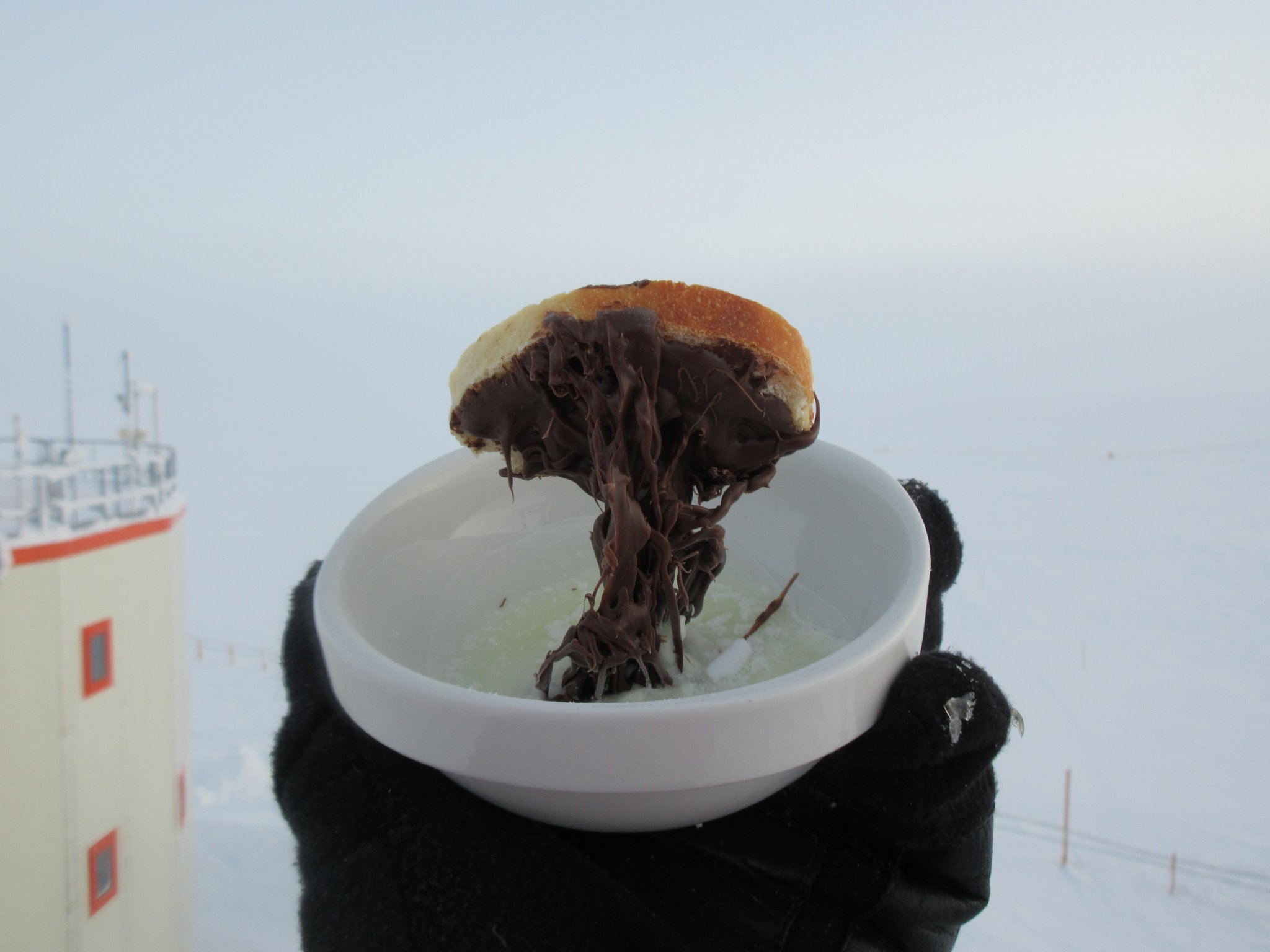 Gravity defying nutella on bread. Credits: @ CPossnig and @ CyprienVerseux . © # PNRA ( @ ItaliAntartide ) / # IPEV / @ esa
Honey on toast. Credits: Cyprien Verseux and Carmen Possnig, © ESA
"Walking outside in the total darkness and cold was an adventure every time," Dr Possnig said. "The night sky was simply beautiful, we have never seen so many stars before, and we really did feel like explorers on a white Mars in these moments."
"For me, just living here, in this extraordinary environment, is a reward."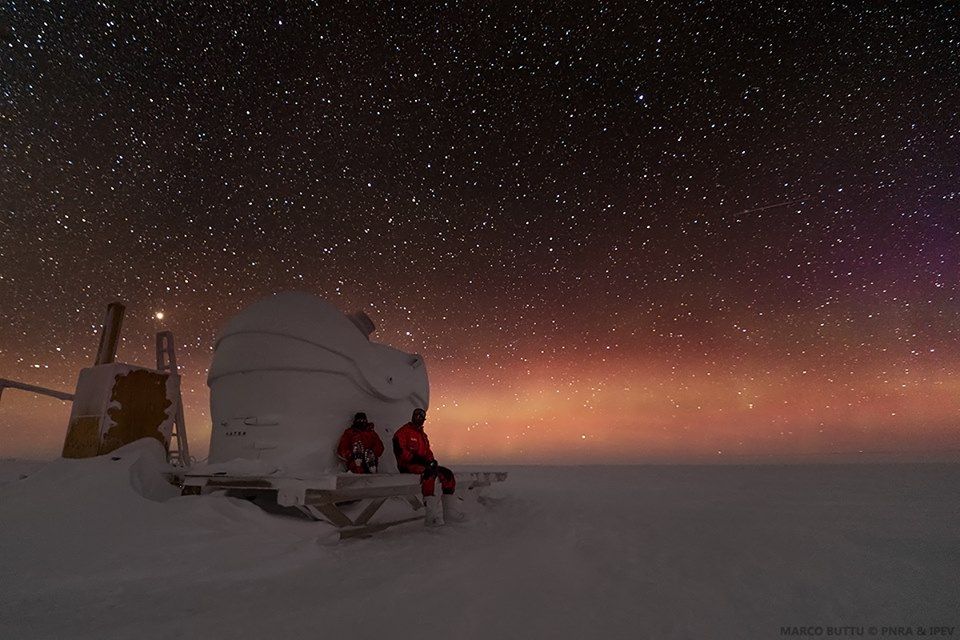 Photo by Marco Buttu, © PNRA / IPEV.
So, if you're thinking of working in Antarctica, we strongly advise taking some warm gear and a sense of humour! Have you got any incredible food pictures? Post them below!