To help you get the most out of your unforgettable cruise, we have listed our top 10 tips for visiting Antarctica.
Antarctica is a continent few people can say they've experienced. Isolated in the Southern Ocean, and covered in ice that averages 1.9km in thickness, a trip to Antarctica is an adventure like no other.
It also involves significant planning and research, after all you want to make sure you get the most out of your once in a lifetime trip.
Top 10 tips for visiting Antarctica
1. Getting the right clothing
Packing for a holiday can be hard enough as it is.
But packing for Antarctica is something else entirely. With unpredictable weather and temperatures ranging from freezing to -15 degrees Celsius, it can be easy to get carried away.
So, what's the secret to packing for one of the most isolated and coldest places on the planet?
Start by following the packing list provided by us here; this will give you a detailed overview of what to bring. Often, it's a lot less than you think!
There are luggage limits with tour operators, so it's more about packing smart than packing more.
The key to staying warm and comfortable in Antarctica is layering.
Packing light, comfortable, moisture-wicking clothing that you can take on and off as required is essential to managing your temperature.
Your clothing will be made up of several base layers, shirts and trousers (lightweight and breathable), a second layer of insulating fleece and a third and final layer consisting of a warm, waterproof and windproof jacket.
2. Pack sea sickness medication
If you're crossing Drakes Passage, chances are it's not going to be smooth sailing. It takes approximately two days to pass through in either direction, and the swell can be up to 15 metres.
Drake's Passage is a bumpy ride, even for the more seasoned passenger, and with limited medical assistance onboard, it's best to be well prepared.
The most effective medicine for sea sickness is the transdermal scopolamine patch, which lasts for three days and is placed just behind the ear. It helps reduce nausea and vomiting significantly.
Over the counter tablets such as Dramamine or Phenergan are also quite useful, but can cause drowsiness and have adverse side effects.
It's recommended to consult your doctor before taking any medication. Alternative remedies can also be helpful such as electronic wristbands and ginger.
For more information please see our detailed page here.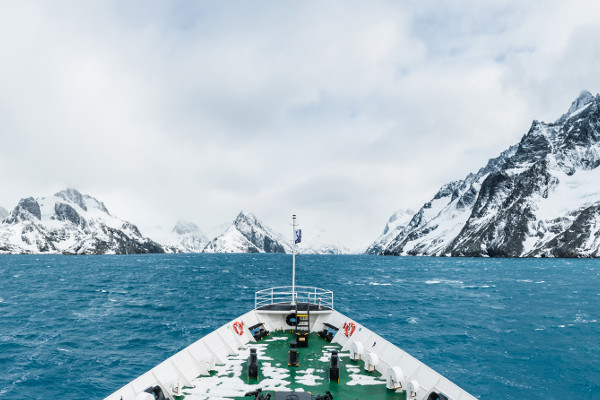 3. Bring extra batteries, memory cards, and dry bags
Antarctica is a photographer's dream. Picturesque icebergs, an abundance of wildlife and unique landscapes are waiting to be photographed around every corner.
But it can also be a nightmare if you aren't adequately prepared. Camera batteries run down much quicker due to the extreme cold.
It's always best to keep fully charged spares in your day pack, as once you are dropped on land by the zodiac, getting back to the ship for batteries is nearly impossible.
Memory cards also fill up quicker than usual due to the number of fantastic shots there are to be captured.
Make sure you bring multiple memory cards (the more storage you have the better) and remember to continuously back up your photos.
Dry bags are also essential and can be one of the most important accessories that you can carry.
As you'll be travelling on zodiacs back and forth each day, in addition to making wet landings, it's highly possible and not uncommon to experience water splashing into the boat and on you.
Make sure you keep your camera and memories safe with a dry bag!
For more information, please read our detailed page on Antarctica photography.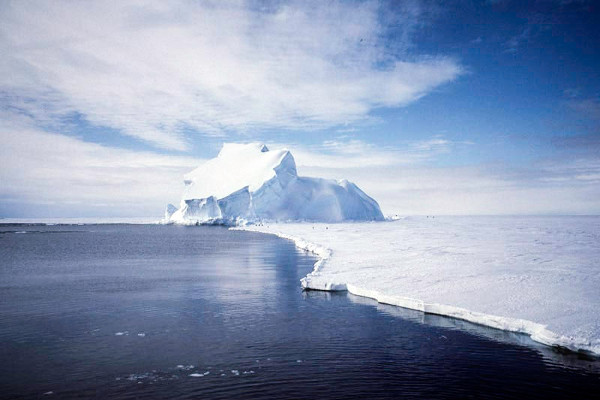 Get a Cruise Quote!
Antarctica Guide do not sell tours, we simply provide impartial advice. If you would like an exact quote with our recommended specialist click Get a Quote.
4. Book your Antarctica adventure early
Visiting Antarctica as a tourist is only possible for roughly five months of the year, from late October through early March.
Due to the limited visiting months, the range of itineraries and high demand, many Antarctica cruises sell out very quickly.
Booking ahead is highly recommended, to ensure you secure a spot on your ideal cruise. Many people book 1-2 years in advance, and if you're lucky enough to be organised, you can often find early booking discounts.
As the cost of a cruise can run into the tens of thousands per person, booking early can save you a lot!
If you would like our personal specialist recommendation then please use this form.
5. Explore Ushuaia before or after your cruise
Ushuaia is the gateway to Antarctica and often hailed as the 'End of the World' due to its southern location.
Approximately 90% of Antarctica cruises leave from the port of Ushuaia, and during the summer months, this picturesque Argentinian city turns into a bustling tourist mecca.
Make sure you take full advantage of the beautiful scenery and array of activities that Ushuaia offers, by spending a few extra nights before or after your cruise.
It's a long way to travel, so make sure you get the most out of your trip. Spend a day exploring the southernmost national park on the planet: Tierra Del Fuego National Park, enjoy the amazing scenery at the top of Martial Glacier or take a dip in the beautiful green waters of Esmeralda Lagoon.
There's plenty to see and do, plus who doesn't like an extended holiday!
For more information, please see our page on the best things to do in Ushuaia.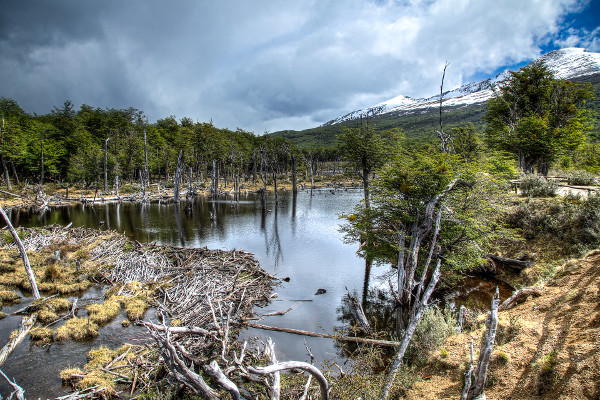 6. Plan an itinerary that suits you
Trying to choose an Antarctica cruise can be overwhelming. There are over 70 cruise itineraries and hundreds of different tour operators to look through.
Not to mention the time of year you choose, the ship and your budget, which can all affect your experience and what you can see and do.
We recommend you conduct thorough research and know what type of Antarctica experience you are want.
As an example, if you prefer to spend more time on land, a smaller cruise ship with less than 200 passengers will allow you to dock more frequently as opposed to a larger ship that has restrictions.
Choosing your itinerary can be tough as there are so many different factors to consider.
Luckily we have put together a detailed guide to help you pick apart each aspect and ensure you set sail on the journey of a lifetime. Please read our Antarctica itineraries page.
7. Don't forget travel insurance
No matter how careful, prepared or well researched you are, when it comes to Antarctica travel, you should always expect the unexpected.
That's why a comprehensive travel insurance policy is an absolutely must. You won't be able to board your cruise without it!
Due to Antarctica's remote location, and limited medical resources, all tour operator companies require a travel insurance policy that will cover emergency evacuation by air, repatriation and medical fees up to at least US$200,000.
Evacuation alone will set you back a minimum of US$100,000, so the higher the cover amount, the better off you'll be.
Your Antarctica cruise is a significant investment, and while we wish every cruise departed on time, every time, unfortunately, the notorious weather just doesn't permit this.
Therefore, it's essential your travel insurance policy covers unfortunate circumstances such as long delays, trip interruptions or even trip cancellation!
We also recommend reading the fine print to make sure you're covered for all the activities you wish to do. Be informed, some Antarctica travel insurance policies stop covering you as soon as you leave the ship!
Make sure you review your travel insurance options thoroughly before deciding, you don't want to be caught off-guard.
Please read our detailed page on Antarctic travel insurance.
8.    Take part in the optional activities
You'd have to be incredibly lucky to visit Antarctica twice in a lifetime, so make sure you visit this stunning part of the world with no regrets.
We encourage you to take part in as many optional activities as your heart desires!
Whether you're an adventure seeker, animal enthusiast or keen photographer, you'll be spoilt for choice.
Take a cruise amongst the icebergs on a private Zodiac craft, explore the bizarre but beautiful landscape by foot on a snowshoeing expedition, go camping or swimming, or get up close to the wildlife by sea kayak.
If you want a truly mesmerising experience, spend a night camping beneath the shadows of the giant glaciers!
Whatever activity you decide, make sure you do your research beforehand as pre-booking activities is a must. You don't want one those 'I wish I'd done that' feelings!
Please see our Antarctica activities page.
Get a Cruise Quote!
Antarctica Guide do not sell tours, we simply provide impartial advice. If you would like an exact quote with our recommended specialist click Get a Quote.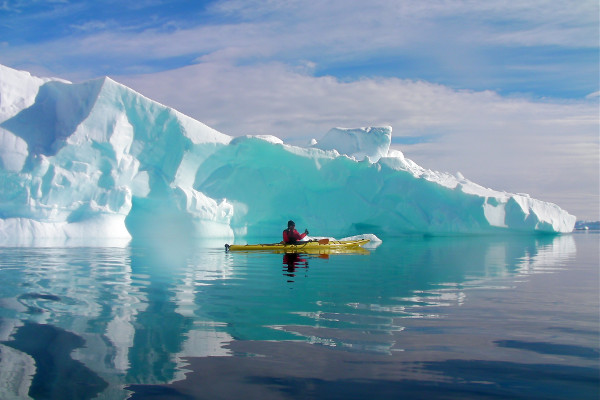 9.    Prepare for uncertainty
Antarctica is one of the harshest environments on the planet, and can also be extremely unpredictable. Conditions can change in a minute, and the stop you had your heart set on might not be possible anymore.
But that doesn't mean you miss out. Your cruise will have a contingency plan for all types of conditions.
While your itinerary may not run to schedule, and you may have to skip a few stops, that doesn't mean your adventure will be any less beautiful.
Our recommendation is to take each cruise moment as it comes. Antarctica is a unique destination, and as such each voyage will be unique and as equally amazing!
 10.    Respect the environment
Antarctica is a fragile ecosystem with many protected zones, species, and ongoing scientific research.
Often considered the last wilderness on earth. Visiting with minimal impact and respecting the environment is one of the most important aspects to remember on any cruise.
All tour operators will give you a brief before you disembark on what you can and can't do. Make sure you follow all guidelines set by your tour operators.
Helping to engage in sustainable tourism will go a long way to ensuring Antarctica and its inhabitants continue to thrive for generations to come!