Ross Sea Cruise: One Of The Remotest Regions On Earth
---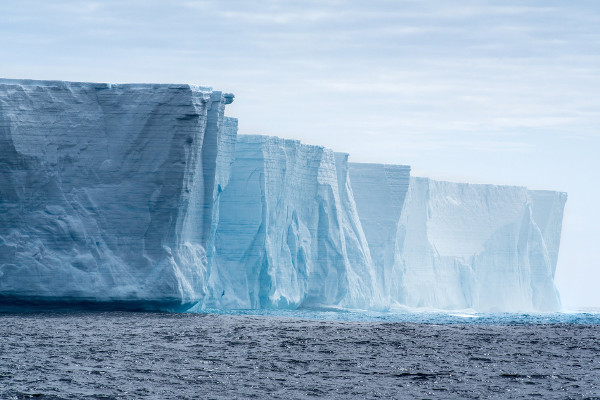 One of the most remote areas on our planet, the Ross Sea is a region steeped in human exploration history.
Few people have ever stepped foot in the region and the area provides a fascinating mix between incredible wildlife and polar exploration.
The highlights are without doubt the Ross Sea ice shelf and the wildlife rich sub-Antarctic islands of New Zealand. People with a sense of curiosity will be delighted every day as you visit penguin rookeries, seal colonies and historic exploration huts.
Ross Sea cruise goers will simply stare and marvel at the incredible icebergs, glacial tongues and sea ice that surrounds you on a daily basis.
Photographers will be in heaven on the Ross Sea Cruise as the itinerary not only takes in whales, seals and penguins, but you will also visit modern research camps, scientific units and rarely visited islands such as the Aucklands, Snares, Macquarie and Campbell Island.
The Ross Sea Cruise is truly an experience of a lifetime and perfect for photographers or people with a real sense of curiosity and adventure!
Get a Cruise Quote, Now!
Antarctica Guide do not sell tours, we simply provide impartial advice. If you would like an exact quote with our recommended specialist click Get a Quote.
Route Map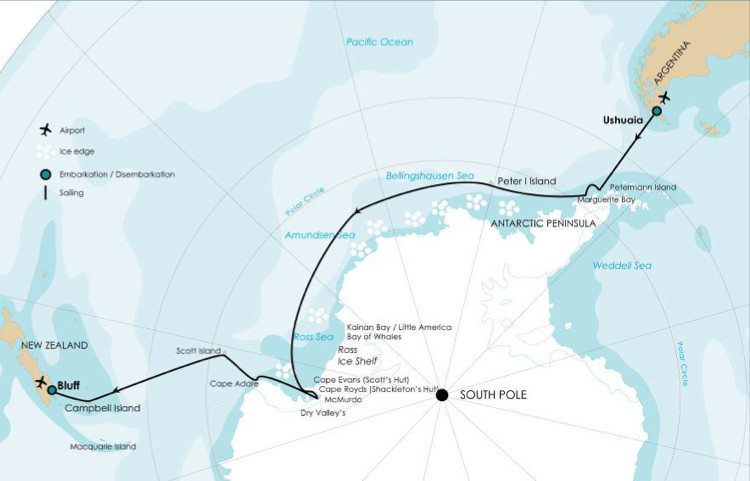 Route Itinerary
Please note that the itinerary provided is simply a guide. All operators have slightly different programs and the weather and ice on the Ross Sea often dictates the itinerary considerably. If you're thinking of sailing on the Ross Sea Cruise then you'll need to be flexible in your approach as the weather waits for no one and exact dates and landings cannot be guaranteed.
Please also note that some itineraries turn back to New Zealand after visiting the Ross Sea regions. The one detailed below takes in the Antarctica Peninsula before sailing onto Ushuaia.
DAY 1: ARRIVE IN INVERCARGILL
Today you arrive in New Zealand's southern most city. Here you have the chance to explore the town pick up some last minute items and take in some of the cities famous Scottish culture!
DAY 2: EMBARKATION DAY
Today you are transferred to Port Bluff where you board your expedition vessel. As your ship departs you should settle into your cabin and take the time to meet your fellow passengers and crew members.
​DAY 3: VISIT THE SNARES
The Snares Islands are the perfect way to get your journey started. With more nesting birds on The Snares than in the entire British Isles put together, wildlife lovers will be totally in their element. You'll take zodiac trips into the sheltered bays to witness Cape Petrels, Buller's Albatross and the endemic Snares Crested Penguin.
DAY 4-5: VISIT THE AUCKLAND ISLANDS
You'll take a zodiac trip to Enderby Island, without doubt the most beautiful of all sub-Antarctic islands! Here you will be greeted with sea stacks and towering cliffs full of wildlife. If you're lucky you'll spot a rare Hooker or New Zealand Sea Lion. Be dazzled by the parakeets and stunning wild flowers as you take a trip into Carnley Harbor. If weather permits you will be able to hike up above the harbor to visit an albatross colony!
​DAY 6: SAILING
As you sail from the Aucklands to Macquarie Island make sure to look out for seabirds including six types of albatross! As you sail across the ocean take the time to join in the fascinating on board lectures that discuss the history, biology and geography of the area.
DAY 7-8: VISIT MACQUARIE ISLAND
One of the most wildlife rich areas in the world, Macquarie Island is home to a four species of penguin – Rockhopper, King, Gentoo and Royal. Spend hours simply siting and enjoying the sight of so many penguin hustling and bustling in one spot! You'll also have the chance to chat with the park rangers, spot elephant seals and visit the Australian Antarctic Base.
DAY 9-12: SAILING
The longest period of sailing begins now as you venture to your main destination – the Ross Sea! Keep looking out for wildlife whilst also attending lectures. The lectures will now begin to focus on the Ross Sea region as your ship ventures nearer and nearer. One point of highlight will be the moment you cross the Antarctic Circle! Celebrate with a nice glass of champagne. Once across the circle you will begin to encounter more ice and the famous 24 hour light.
DAY 13-22: THE ROSS SEA REGION
Because of the unpredictable ice and weather patterns, a day by day itinerary is not possible for this section of the cruise. Your captain and his advisers will decide each day what the course of action should be. The crew will make every attempt to make as many landings, zodiac trips and helicopter outings as possible!
Below are the sites you should hope to see:
Ross Sea Ice Shelf
800 miles from the South Pole lies the Ross Sea Ice Shelf – the largest floating body of ice on the planet! Because of its size, the shelf creates a natural barrier and weather can often be fairly hazardous because of this. It is not uncommon for ice sheets to be blown around at gale force speeds! The ice shelf brought many an Antarctic expedition to a halt and you'll be amazed by its sheer size and dominating vista.
Ross island
Ross Island is where the real human history of the region comes alive. The most dominating feature of the island is Mount Erebus – the southernmost active volcano on earth. However, the real interest comes with the historic huts of Scott and Shackleton. There are also several modern station on the island and many people love to visit the Scott and McMurdo station. Sadly, landing on Ross Island is not always possible due to ice and weather conditions. We generally say there is a 50/50 chance.
Terra Nova Bay
Landing in this bay gives you the chance to visit a modern Italian research facility. The Italians are a very friendly bunch and give out great espressos!
Cape Adare
One of the most fascinating islands in Antarctica, the Cape Adare is a spit of land home to the largest Adelie penguin rookery in Antarctica. Sit and marvel as these curious creatures waddle up close to get a better look at you – ideal for photographic opportunities! Among the teeming penguins you can also find Carsten Borchgrevink's Hut – the oldest hut in Antarctica! The hut was the wintering point for for the first expedition to the Antarctic continent in 1899.
Franklin Island
Franklin Island also supports a large Adelie penguin population. Take a zodiac to the island and spend the morning exploring the rugged outcrop.
Possession Island
Possession Island is one of the remotest and lest-visited islands in Antarctica. Home to tens of thousands of penguins, you'll have a great time exploring the island as you get many up close encounters with the cute creatures. For photographers the Admiralty Mountains in the background are ideal for perspective shots.
Cape Hallett
Cape Hallett holds the extraordinary Admiralty Mountains that dominate the landing. Rearing up over 4,000 meters and surrounded by colossal glaciers, the region is the perfect opportunity to get the landscape lens out! Wander the area to spot Adelie penguins and the very rare Weddell Seal!
Helicopter trips
Although very weather dependent, many operators will try and offer several helicopter landings to certain sites such as the Ross Sea ice shelf and, perhaps, Peter Island. If you're very lucky you may even spot an Emperor penguin or two!
DAY 23-25: SAILING
Now begins the journey to the Antarctic Peninsula. Your guides will give lectures on the upcoming region and explain the itinerary in a little more detail. Keep a sharp eye out for whales, particularly in the later part of the season.
DAY 26-27: ANTARCTIC PENINSULA
As many people know, the Antarctic Peninsula is a wealth of biodiversity and stunning landscapes. Blue-hued icebergs cut up out of the water and penguins and seals can be spotted in every direction. Your operator will take you to the best spot to see whales and you'll be able to take several zodiac trips to explore areas inaccessible to larger boats.
Make sure to have your camera ready at every point in case a whale breaches the water or a lounging seal slides off some floating ice. Your operator may also offer you the chance to do some sea kayaking and camp ashore on the ice for one night. Let us just say that once you've slept on ice…you can sleep on anything!
DAY 28-29: CROSSING THE DRAKE PASSAGE
The next two days are spent crossing the infamous Drake Passage. Often seen as a rite-of-passage for Antarctica travelers, the Drake Passage is often quite rough and stormy. The positive thing is that you will have found your sea legs weeks ago and you'll be prepared for the rocking. Saying that, the passage is often calm and one of the most beautiful crossings on earth.
DAY 30: ARRIVAL IN USHUAIA
All good things must come to an end. Today you arrive into Ushuaia in the morning just after breakfast. Say your last farewells as you disembark your vessel. From here you may wish to explore the area further or take a flight back to New Zealand or Australia.
Get a Cruise Quote, Now!
Antarctica Guide do not sell tours, we simply provide impartial advice. If you would like an exact quote with our recommended specialist please complete the form.
Great recommendation, thanks!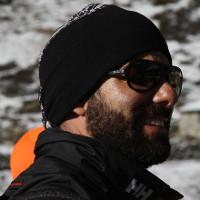 Mark W
USA
How much does this cruise cost?
The Ross Sea Cruise is one of the longest and most extreme cruises on earth, therefore prices are higher than other Antarctica cruises. For most itineraries lasting between 30 and 36 days, expect to pay a minimum of US$ 23,000. For the more expensive rooms on board, you should expect to pay upwards of $30,000.
Please make sure to read reviews of both ships and operators before deciding upon your cruise. The Ross Sea cruise is a big investment and you should do your research before booking, especially as there a number of routes that operators take. As mentioned above, another popular route is to return to New Zealand instead of venturing on to Ushuaia. When deciding on an operator, look at things such as gear, food quality, lecture quality and guide to client ratio. The Ross Sea cruise does not run often and last minute deals are almost never available.
Please see our detailed page on Antarctica cruise costs.
What's usually include?
Please note here that all operators offer slightly different packages. The list below is what we would expect to be included for the Ross Sea Cruise – 30 days.
•1 night hotel stay in Invercargill before departure
•Minimum of 29 nights on-board the vessel
•Arrival and departure transfers to and from airport
•Daily zodiac excursions when not sailing
•Expert on-board lectures
•Waterproof boots for shore landings
•Expedition parka
•29 breakfasts, 27 lunches, 28 dinners (some operators do not include food)
•Ratio of at least 1 expedition member per 10 guests
•Optional extra activities offered for additional cost – kayaking, hiking etc.
•Several helicopter flights (weather permitting)
What is the best time for this cruise?
Because of weather and ice, the Ross Sea Cruise is generally run later in the season when the ice has had a chance to melt a little. The hottest months of January and February are the most common for the Ross Sea cruise.
The Ross Sea cruise is fantastic whichever month you choose and your chance of reaching certain islands and bays does not increase or decrease depending on the month. The weather is very unpredictable and you will only know when you get there where you can land.
January tends to be slightly warmer than February, however, the later you go the more chance you have of seeing whales. Penguins and seals will be out in force whichever month you choose.
Please see our detailed page on when to visit Antarctica.
What gear do I need to take?
Weather is often cold on the Ross Sea cruise and you will need some excellent cold weather gear. This includes a parka, gloves, thermals, beanie and cold weather boots.
Another important piece of gear will be your camera gear! Remember to bring extra stuff like, zip-lock bags, filters, batteries and tripods.
Please read our full Antarctic packing list.
Do I need travel insurance for this cruise?
Yes. Travel insurance is mandatory for all Antarctica cruises. Make sure to look at the policy carefully before booking. Some Antarctica travel insurance policies don't actually cover you on landings! Also look out for emergency evacuation cover, the minimum required for an Antarctica cruise is generally $100,000.
Please see our detailed article on Antarctica travel insurance.
What level of fitness do I need for this cruise?
The Ross Sea Cruise does not require any great levels of fitness. However, a basic level of fitness will certainly increase your enjoyment as you will be able to explore the islands you visit for longer. How much walking you do is generally entirely up to you. Whilst many people like to explore as much of an island as possible, others often opt to sit down and watch the wildlife. There is certainly no pressure to stay on your feet for hours. Hikes will be offered but you will have the option to opt out of these if you're feeling tired. A strong sense of curiosity is more important than any real fitness ability.
Ships that sail the Ross Sea Cruise Itinerary
Ortelius
The Ortelius is an ice-strengthened vessel designed for extreme cruises to the Polar regions. The Ortelius holds 116 passengers and has basic, but comfortable accommodation.
The ship is equipped with two dining rooms, a bar and a lecture theatre room and a good amount of deck space.
Akademik Shokalskiy
The Akademik Shokalskiy ship is a fully ice-strengthened vessel designed for Polar oceanographic work. The ship carries 48 passengers and since becoming an Antarctic cruise vessel has undergone complete refurbishment.
Because of this the Akademik Shokalskiy is very well equipped for a research vessel and comes with a lounge/bar, library, lecture room and sauna. The ship has a lovely research feel about it that suits many people.
Spirit of Enderby
The Spirit of Enderby holds 50 passengers and well designed for expedition cruising to remote landscapes. Ice-strengthened, the vessel is cozy and comfortable and offers excellent catering. During the off-season, the Spirit of Enderby is often used for Oceanographic Research work.
Get a Cruise Quote, Now!
Antarctica Guide do not sell tours, we simply provide impartial advice. If you would like an exact quote with our recommended specialist click Get a Quote.
FAQ
If you would like to know more, please leave a comment below and we will endeavor to get back to you within 24 hours! Alternatively, please see our FAQ page here. If you would like to get a cruise quote, please use this form.
Thank you - AntarcticaGuide Team