The vast majority of Antarctic cruises depart from the southern tip of South America. This means that there is plenty of opportunity to explore this region prior to departing on your Antarctic voyage.
Given South America has many travel gems, we often advise travelers to build an extra few days pre or post cruise into their itinerary.
To help you come up with some ideas we have put together this guide on our top things to do before your Antarctic cruise.
Explore the region around Ushuaia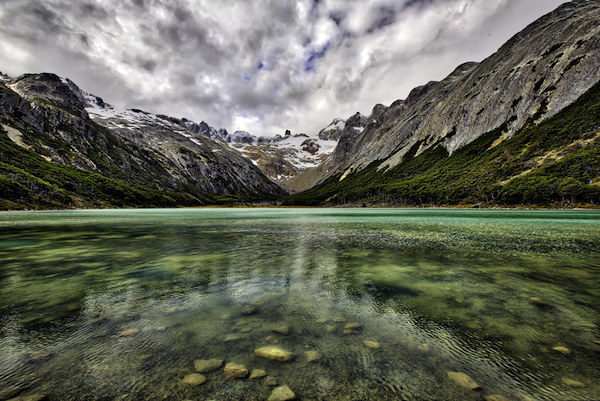 Ushuaia is the main departure port for nearly all Antarctic cruises. All passengers departing from Ushuaia will need to stay at least one night in the city prior to boarding your ship. It is easy therefore to arrive a few nights earlier and explore the region a little.
Whilst it is true that Ushuaia itself is not particularly impressive or picturesque, it does have the benefit of having some amazing landscape around it. There are a number of hikes and activities around Ushuaia that will be memorable in their own right.
For people wanting a good hike we suggest walking to Martial Glacier which lies just a few kilometres from the city. There is a beautiful round-trip hike that lasts roughly 2-3 hours and winds through beautiful forest, icy boulders and clear streams.
Another beautiful but shorter hike is to Esmerelda Lagoon which is a short taxi ride from Ushuaia. This beautiful green lagoon sits surrounded by mountains and makes for a great photo opportunity.
There are also a number of activities you can do from Ushuaia. One of the best is the 4x4 day trip which takes you to some nearby off-road tracks and visits some local lakes. It is great fun to ride in a big vehicle as it goes crashing through the water.
Explore Tierra del Fuego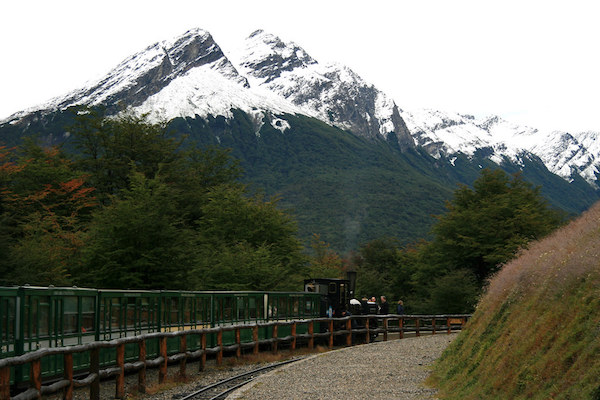 Tierra del Fuego National Park or 'Land of fire' straddles Ushuaia and offers extraordinary landscapes and activity options for adventurous visitors.
Tierra del Fuego is the most southerly national park on the planet and offers over 40km of hiking trails for visitors to explore. You can hire bikes or take a kayaking trip through the numerous rivers and inlets that permeate the region.
Another popular option in Tierra del Fuego is to take the most southerly railway journey on earth. Called the Southern Fuegian Railway (more commonly known as the 'End of the World Train'), the journey lasts an hour each way and takes you back in time to the convict period.
Explore Buenos Aires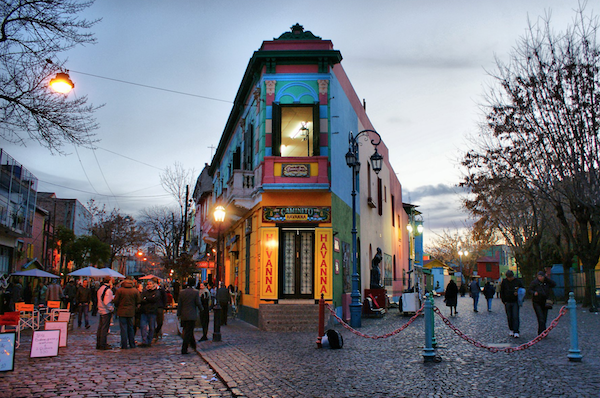 To get to Ushuaia you will most likely have a connecting flight in Buenos Aires. It is definitely worth extending your connection to spend two or three days exploring this vibrant city.
Food and wine lovers will love the city vibes and you can literally spend a week just taking in the local malbecs and fine steaks. Many of the cafes and restaurants in the city will have tango shows attached to them which is a great way to spend an evening.
One of the best neighbourhoods to explore and take photos in Buenos Aires is the colourful La boca district. Explore the vibrantly coloured houses and restaurants and take in some of the local markets.
Another great (and free) attraction is the Recoleta Cemetery. Although not to everyone's taste, the Recoleta Cemetery is simply astonishing in its architecture. Built for the wealthy and famous, the cemetery is literally packed with ornate and beautifully sculptured mausoleums.
Explore the Chilean Lake District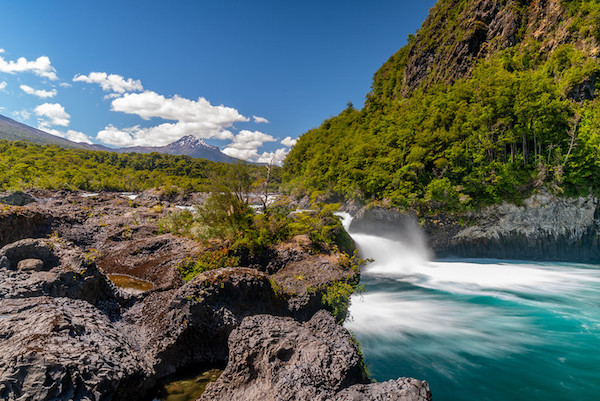 Although a connecting flight away from Ushuaia, the Chilean Lake District is not to be missed. It offers up some of the most beautiful scenery on earth. Encompassing 7 national parks, you could spend weeks in this region and still have not touched the sides.
This is a region of volcanoes, chief among them is Osorno Volcano which has a perfect conical shape and makes for a postcard picture.
Thanks to its many rivers and lakes, this region is also perfect for water sport lovers. You can raft down rapids, canoe through winding rivers and kayaks across still, blue lakes.
With plenty of temperate rainforest, bird lovers will love this region thanks to the innumerable number of species that inhabit the forests. Expect to see Chilean Pigeon, Penguin, Rufous-legged Owl, Austral Parakeet, and Magellanic Woodpeckers.
Learn about the native Mapuche culture and visit the charming island of Chiloe where you'll see the famous colourful houses on stilts.
If you love hiking, kayaking, bike riding, swimming, and relaxing, then you should definitely add the Chilean Lake District to your Antarctic itinerary.
Explore Patagonia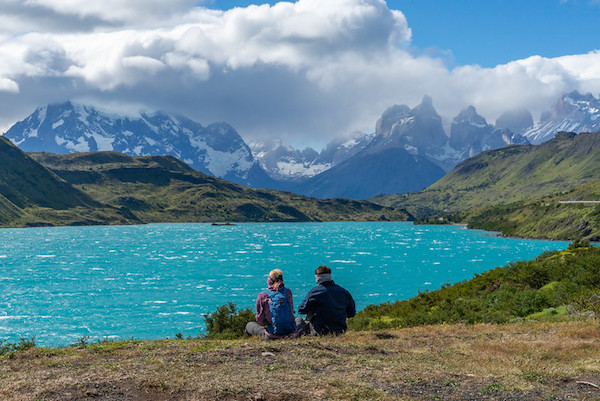 There is very little to say about Patagonia that has not already been said. It is an extraordinary region of diverse landscapes and wildlife. If you have the time, there is no better place to spend an extra week before or after your Antarctic adventure.
Patagonia is a hikers paradise and for good reason. The trails here wander through rainforests, grasslands, glaciers, lakes, granite rock walls and much more. Around every corner is another spectacular view.
These days you can explore much of Patagonia in luxurious comfort instead of tenting. There are now plenty of luxury lodges and glamping options throughout the region, especially in Torres del Paine and Los Glaciares.
You do not need to be an active hiker either to explore this region. There are numerous short hikes or, if you prefer, car trips that simply drive you to beautiful locations.
For people who want to get off the beaten path and away from the tourists, we recommend visiting the region of Aysen which is yet to be impacted by tourists in the same way that the more popular regions have been.