Located on the scenic island of Goudier on the Antarctic Peninsula, Port Lockroy is home to Antarctica's only post office and museum.
Whilst most people journey to Antarctica in search of epic landscapes and incredible wildlife, Port Lockroy is often a favourite stop for travellers. The sheer quirkiness of being able to send a postcard to loved ones from the edge of the world brings a smile to almost everyone who visits. The tiny post office is dedicated to all things Antarctic. Postcards, books and souvenirs can all be found in the tiny shop.
The southernmost post office in the world sends over 70,000 pieces of mail each season and it costs one US dollar per piece no matter where the destination is. Each piece of mail is hand franked and then sent by ship to the Falkland Islands where it is flown internationally by the Royal Air Force.
A postcard can reach its destination in as little as two weeks, but it often takes considerably longer. If you post anything from Port Lockroy late in the season then it will probably stay in the port for that winter before being sent overseas in the spring.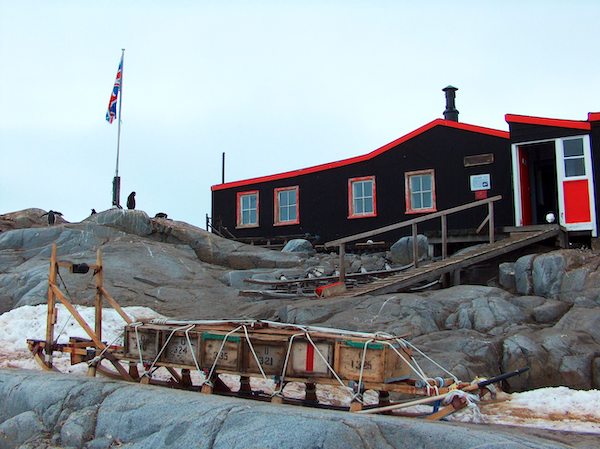 The History of Port Lockroy
Although it is now a tourism attraction for Antarctic cruise passengers, Port Lockroy was once a whaling station and British WWII base. Discovered in 1904 by Jean-Baptiste Charcot, Port Lockroy was named after the expedition's financier, Edouard Lockroy.
Between 1911 and 1931, Port Lockroy was used as a commercial whaling station thanks to its natural harbour and glacial run-off. The rusted old chanins and white whale bones can still be found on the island as stark reminders to its dark past.
After the breakout of WWII, the British forces set up several secret bases in Antarctica to protect their interests on the continent. One of them, named Base A, was located at Port Lockroy. After the war the base became a research station for the British Antarctic Survey and was continuously manned until 1962 when it became defunct.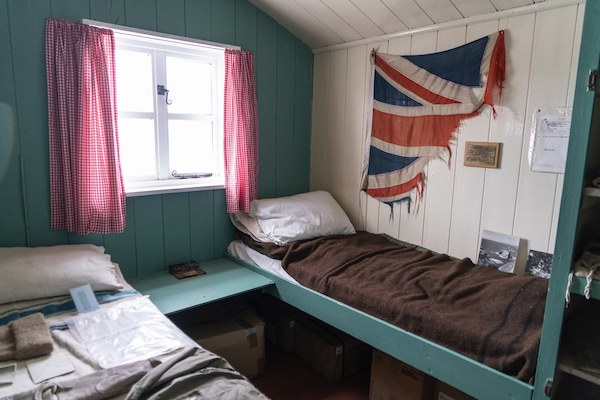 Port Lockroy Museum
From 1962, the Port Lockroy was left abandoned and fell into disrepair. In 1996, the United Kingdom Antarctic Heritage Trust funded the renovation of the site to bring it back to its full glory of the 1950s and 60s.
Nowadays, Port Lockroy is an Historic Monument recognised by the Antarctic Treaty. Travellers who visit can wander around the renovated building which has been turned into a museum and get a real sense of what life was like working in a research station in the 50s and 60s.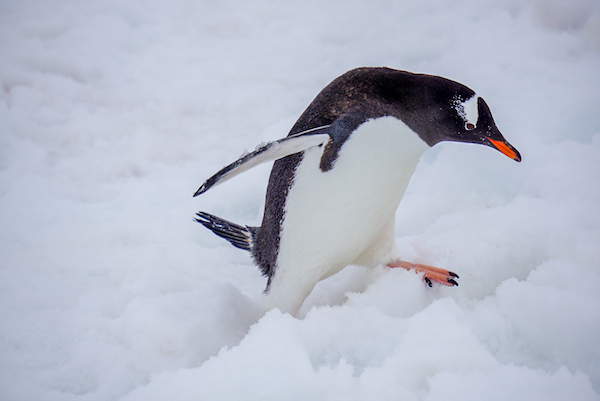 The penguins of Port Lockroy
There are over 1,500 gentoo penguins living around the post office at Port Lockroy. These cute little creatures are distinguished by their bright orange beaks and white strap across the top of their heads.
Gentoo penguins are curious animals and will often waddle right up to visitors without any fear. If you have enough time after visiting the museum, sitting outside the post office and watching the gentoos go about their business is a fantastic way to spend an hour.