Over the coming months Antarctica Guide will be interviewing a series of prominent people whom we believe are leaders in their fields. We're hoping to interview adventurers, researchers, photographers, conservationists and many more to bring our readers helpful info, great stories and inspiring ideas.
To kick of our 'Interview with an expert' series, we're talking to Dr Eric Mitchell Ealey who worked as a marine biologist in Antarctica for several years in the late 1940s.
Dr Ealey was the first Australian to circumnavigate Antarctica in which he received the 'Antarctic Medal' from the Australian Antarctic Division for his efforts. Eric was also honored by having a large glacier named after him.
After returning to Australia, Eric studied kangaroos for almost a decade in the harsh desert interior before returning to Melbourne to teach Ecology at Monash University.
The smallest mammal in Australia is named after him and Eric has also worked closely with Aboriginal tribes over the years in the fight for their legal land rights.
Since 'retiring', Eric has remained more active than ever and has become affectionately known as 'Dr Mangrove' across Australia.
His latest work on coastal conservation has earned him both the Order of Australia medal from the National government and a National Treasure medal from the national library!
Antarctica Guide caught up with Eric or 'Tim' as likes to be known, to ask him few questions about his experiences in Antarctica.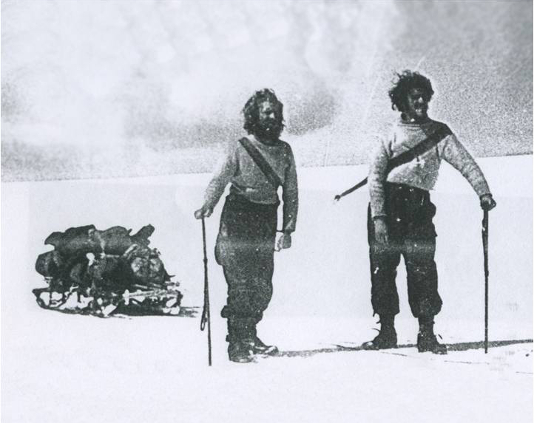 Interview With An Expert – Dr Eric Mitchell Ealey
How long did you work in Antarctica and what was your role?
I worked for 14 months on Heard Island to do a biological survey. I then spent 7 months as the Australian observer aboard the British ship – Discovery II (pictured above) which circumnavigated the Antarctic continent. My research added to the data bank which later led to Heard Island becoming a Commonwealth Reserve.
How did you get the opportunity to work in Antarctica?
I was already a marine biologist when a call came out for new study on Heard island. Heard Island is one of the remotest places on earth and I don't think the location was everyone's cup of tea. I got the job then bulls*****d my way onto a boat heading out there!
What is your most memorable moment from Antarctica?
Probably directing the ship into Heard Island. I was the ship's 'pilot' which meant I had to look out for submerged rocks and icebergs etc. This was before the days of sonar!
Were there any dangerous moments out there?
Coming home was probably the most dangerous period. We had a few serious scrapes against icebergs, glaciers and cliffs during rough weather. We were nearly wrecked in Ross Sea! Another dangerous moment was when I turned my back on a large male elephant seal and turned around just in time to see its tusks coming down upon me! I dived away just in time.   
Is it true you have a glacier named after you? How did this come about?
I don't really know. I sledged across a large glacier near Heard Island when I was out there and found out some time later that the glacier in question was now officially called 'Ealey Glacier'.
You recently received the Order of Australia for conservation work. Can you tell us a little more about the project?
In 1999 I moved to a coastal town two hours south-east of Melbourne and became involved in mangrove and seagrass regeneration with the Western Port Seagrass Partnership Ltd. of which I became the Director soon after. After a number of experiments we found that the coast in the area was eroding over a meter every year which was smothering the seagrass. We began working with the local community and schools to raise awareness and have now planted over a 100.000 mangrove seeds and received over $175,000 in grants.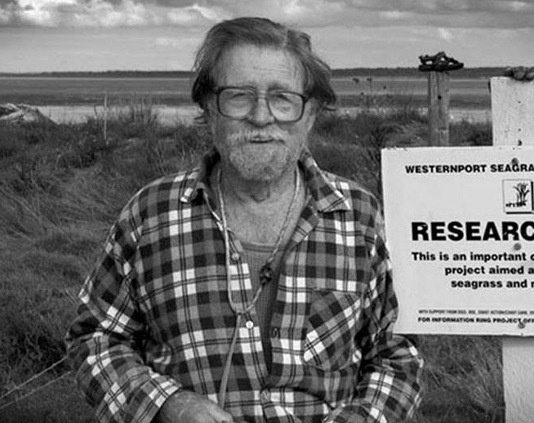 We hope you have enjoyed this quick Q and A with one of Australia's treasures! If you have any questions or would like to know more about Eric's story, please get in touch and we'll do what we can to put you in contact with Eric.