For intrepid adventurers seeking a truly unique and immersive experience in the far reaches of the Southern Ocean, the new South Georgia Explorer expedition cruise presents an extraordinary opportunity.
The South Georgia Explorer expedition stands alone as the only cruise of its kind, entirely dedicated to exploring the captivating island of South Georgia. Unlike traditional South Georgia itineraries which include the Falkland Islands and the Antarctic Peninsula, this specialized expedition allows passengers to fully immerse themselves in the wonders of South Georgia without the added extension to Antarctica.
The wildlife in South Georgia is unsurpassed and visitors will be greeted with penguin and seal colonies as far as the eye can see. If you are an avid wildlife enthusiast and want to explore all that South Georgia has to offer, then this cruise might be the perfect option.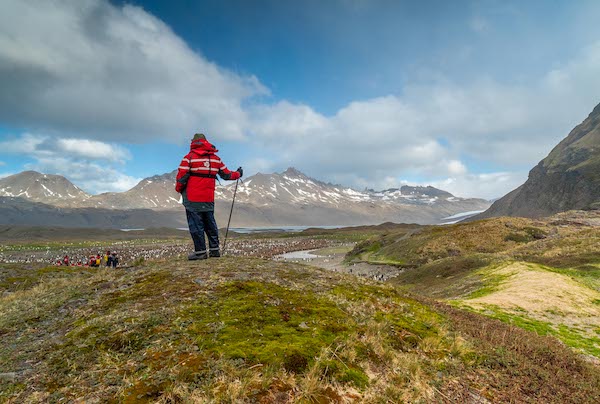 Reasons to Book the South Georgia Explorer Cruise
More budget friendly: Normally, you would have to pay a lot of money to visit South Georgia as part of an Antarctic itinerary. However, because this is South Georgia only, the price is much lower. This means that if you are a wildlife lover on a budget, the chance to visit South Georgia may be within your grasp.
Abundant Wildlife Encounters: South Georgia is a wildlife lover's paradise, home to vast colonies of penguins, seals, and seabirds. The opportunity to witness these magnificent creatures in their natural habitat is unparalleled. Many nature documentaries have been filmed here and it is easy to see why.
Historic Whaling Stations and Exploration: South Georgia holds a rich history of whaling and polar exploration. Visiting historic sites, such as Grytviken, provides a glimpse into the region's past and the pioneering spirit of early explorers.
Breathtaking Landscapes: The landscapes of South Georgia are nothing short of extraordinary, with soaring mountain ranges, towering glaciers, and pristine fjords that create a stunning backdrop for your expedition.
Expert Expedition Team: Throughout your journey, you will be accompanied by a team of expert guides, naturalists, and historians who will provide valuable insights into the region's ecology, history, and geology.
Environmental Awareness: The South Georgia Explorer cruise is committed to responsible and sustainable tourism, ensuring that your visit to this fragile ecosystem has minimal impact and supports conservation efforts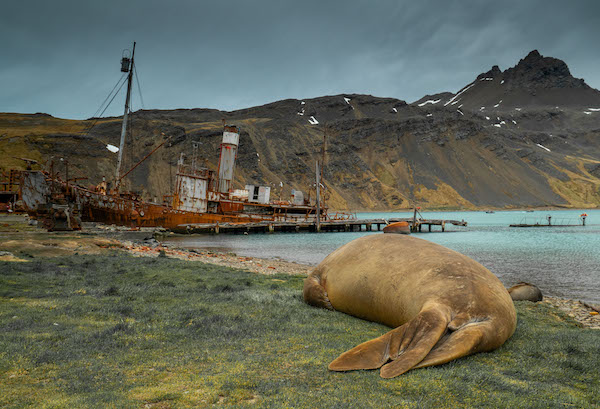 The Itinerary
Day 1: Arrival in Ushuaia, Argentina: Your epic journey begins in Ushuaia, the southernmost city in the world, where you will board your expedition ship and set sail for South Georgia. The excitement builds as you leave civilization behind and embark on a voyage to the remote wilderness.
Day 2-4: Sea days: You begin your journey across the Antarctic convergence, keeping an eye out for sea birds and whales. You will have time to attend informative lectures and engage with onboard naturalists who will prepare you for the incredible experiences that await you in South Georgia.
Day 5-10: South Georgia, the Jewel of the Southern Ocean: Your arrival at South Georgia marks the beginning of an extraordinary adventure. As you step ashore, you'll be greeted by a breathtaking landscape of snow-capped peaks, glaciers, and emerald-green bays. Over the next five days, your expedition team will lead you on incredible hikes and landings, guiding you through penguin rookeries, seabird colonies, and historic whaling stations. You'll witness majestic elephant seals, feisty fur seals, and an abundance of Antarctic wildlife in their natural habitat.
Day 11-13: At Sea westward bound: As your ship sets sail from South Georgia, you'll have time to reflect on the awe-inspiring encounters you've had and share stories with fellow travelers. The ship's amenities and engaging lectures will ensure that your days at sea are equally rewarding.
Day 14: Return to Ushuaia: As your expedition cruise comes to an end, you'll return to Ushuaia, enriched by the experiences and memories of your journey to South Georgia.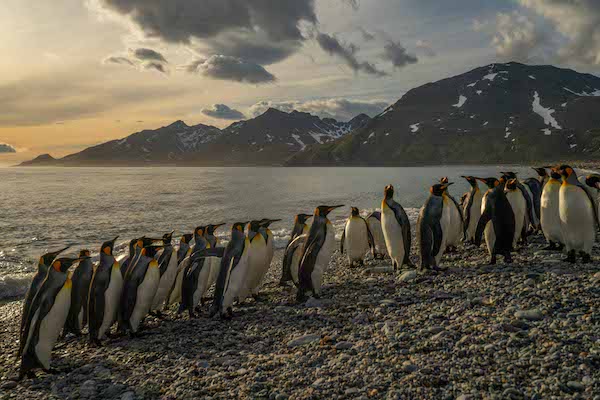 Conclusion
The South Georgia Explorer expedition cruise offers a rare and unparalleled adventure to the captivating island of South Georgia. With its exclusive focus on this jewel of the Southern Ocean, abundant wildlife encounters, historic exploration, and breathtaking landscapes, the South Georgia Explorer cruise is an enriching and unforgettable experience.